UPDATE: Mai Duong announced Sept. 16, 2014 that she has found a compatible cord blood donor. She will still need to undergo extensive treatment, but says she is glad to have a fighting chance against her illness, reports CBC News.
Mai Duong was 15 weeks pregnant when she was diagnosed with acute leukemia in 2013.
For both her health and the health of her child, the Montrealer terminated her pregnancy. She began intensive chemotherapy and beat the cancer seven months later. But now the disease is back and she's looking for a miracle.
Duong, 34, has two months to find a stem cell match through cord blood or bone marrow transplant. She says it is now her only chance for a cure.
The mother of four-year-old Alice posted a video plea online, asking for people of Vietnamese descent to be tested in the chance they can save her life — or someone else's.
"Even if you and I aren't compatible, you might be compatible with a Vietnamese person in the future who needs your help," she says in the video.
Duong is currently registered on OneMatch, where there are 11 million donors; however none have proved to be matches.
Although Duong says she knows two months isn't a long time, she's hopeful.
"I am counting on your generosity."
1.Register online at onematch.ca in Canada and Héma-Québec in Quebec. They'll send you a swab kit through the mail.

2.Swab your gums vigorously in the areas indicated on the instructions. Apply the same pressure you would while brushing your teeth. Put the swabs back in the envelope.

3.Send back to Canadian Blood Services or Héma-Québec (postal fees paid).

4.Once a compatible donor is found, he or she will need to undergo medical tests to assess his or her health.

5.If the right donor is found, the procedure can be done through apheresis (where the donor's blood is passed through an apparatus that filters out one particular constituent and returns the remainder to circulation. It is thus an extracorporeal therapy) or though surgery.
Please share Duong's story and spread the word.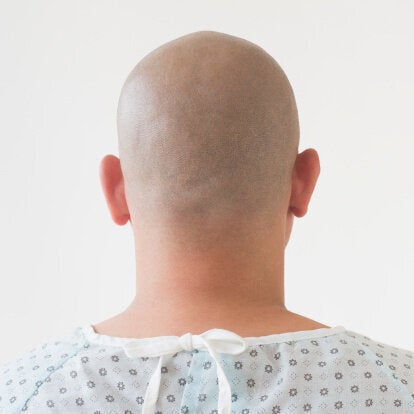 10 Facts About Cancer In Canada
Popular in the Community