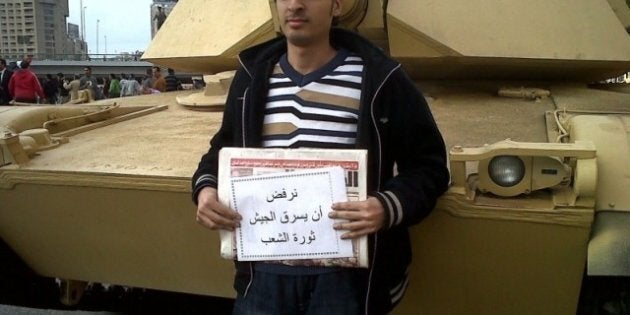 This week I engaged in a public dialogue with former celebrated Soviet dissident and human rights advocate Natan Sharansky, whom I had the privilege of representing during his nine-year imprisonment in the Soviet Union on trumped-up charges of sedition and "anti-Soviet slander and agitation."
Sharansky had just come from New York where he received the distinguished Scholar-Statesman Award -- together with former Egyptian political prisoner Saad Eddin Ibrahim (whom I also had the pleasure of representing during his imprisonment) -- for his "heroic sacrifice in the cause of freedom."
Indeed, Sharansky put not only his livelihood but his life on the line in his heroic struggle to free Soviet Jewry. In parallel with his mentor, the celebrated Soviet dissident Andrei Sakharov, both fought fearlessly for democracy and human rights for the former Soviet Union as a whole. It was Sakharov -- in conversation with me -- who characterized Sharansky as a hero and then summed up Sharansky's "crime" in one pithy sentence. Said Sakharov, "Sharansky's only crime was to tell the truth -- and tell it in English."
While Sharansky was on a hunger strike in 1983 in Christopol prison, the Soviet prison authorities offered to free him if he would "confess" to his "criminality." Sharansky refused, saying that he himself was already a free man in prison, while the Soviet authorities were the ones who were imprisoned in their totalitarianism, and he would not give up his cause of freedom.
I was reminded of all this days ago in the matter of Maikel Nabil Sanad, the 26-year-old Egyptian blogger -- one of the early voices in Tahrir Square, inspiring the Egyptian-Arab spring -- who became the first political prisoner in the post-Mubarak era for exercising his rights. He initially affirmed the notion that "the Egyptian army and the people are of one hand" -- that the two were working together in inspiring hope for freedom, democracy and human rights for Egypt. When the military began to repress protesters, he wrote on his blog that the army and the people were "no longer of one hand," and for this he was charged and sent to jail for "insulting the Egyptian military" in a show trial before a military tribunal.
Not only is there no presumption of innocence before such tribunals, there is indeed a presumption of guilt. As well, there is no right to a trial before an independent and impartial judiciary, as the Egyptian tribunal is an agent of the army. There is no right to rebut evidence, as no consideration of the evidence is permitted. There is no right of appeal, regardless of how manifest the errors of law may be. And, there is no right to independent counsel -- only to a tribunal-appointed lawyer, whose previous action at a prior hearing was to call for Nabil's confinement in a psychiatric prison (whose director released Nabil, pronouncing him perfectly sane).
But what occurred this week during another postponement -- yet another denial of his right to a fair hearing -- was that Egyptian authorities offered Nabil the use of a computer in his prison cell so he could post an apology online. Nabil refused, and was escorted back to prison. He, like Sharansky would rather die than compromise his freedom.
Today he is on the 112th day of a hunger strike -- his life is on the line. Nabil, like Sharansky, like Saad Eddin Ibrahim -- like all the other political prisoners I've represented -- possesses that intangible moral courage and commitment to a cause that is unyielding. His Egyptian supporters shout out with their cry "We are all Maikel Nabil" -- and that should be our battle cry here as well.
Irwin Cotler is a Canadian Member of Parliament and the Former Minister of Justice and Attorney General of Canada. He has acted as counsel for prisoners of conscience all over the world and is now acting as international legal counsel for Maikel Nabil.
Popular in the Community