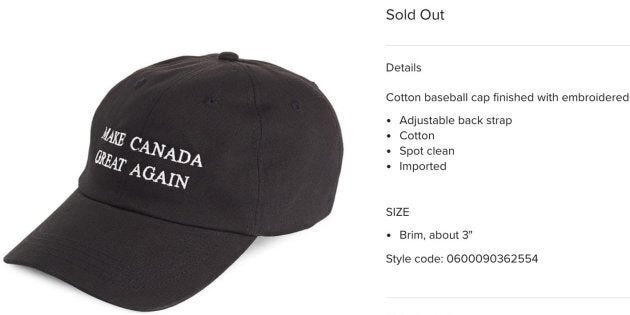 Hudson's Bay Company is no longer selling a baseball cap featuring the phrase "Make Canada Great Again" following online backlash.
The retailer wouldn't comment on their rationale for selling the hat, which featured a Canadian version of U.S. President Donald Trump's politically loaded "Make America Great Again" slogan, but a company representative confirmed to HuffPost Canada that they are no longer selling it.
"It was never our intention to offend and we have removed this product from our assortment," the company said in an emailed statement.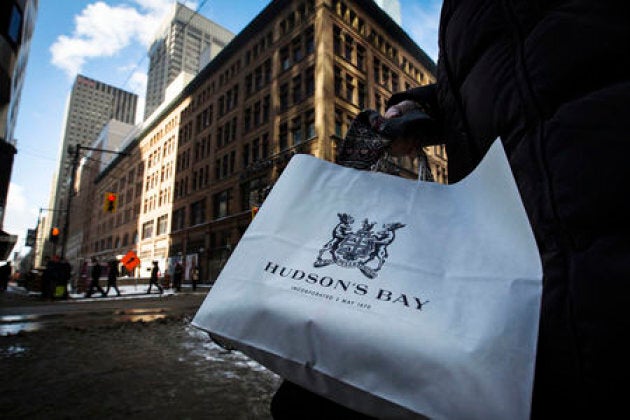 Twitter users noticed the hat, made by Los Angeles Trading Company, for sale on Tuesday, and many contacted the company to express disapproval.
The hat appeared to have already sold out online when Hudson's Bay made the announcement. The company didn't say whether it had also been available in stores.
"Make Canada Great Again" is a direct reference to Trump's campaign slogan. Variations on Trump's "Make America Great Again" have been used by a variety of far-right groups all over the world, including Canada's Rebel Media, which also sells "Make Canada Great Again" hats.
The Bay still sells other items by Los Angeles Trading Company, the American line that made the hats. Many of their other products carry slogans, but none are overtly political — they sell mugs that say "Life is better when you have the right hairdresser" and hats that say, "I'm freaking fabulous."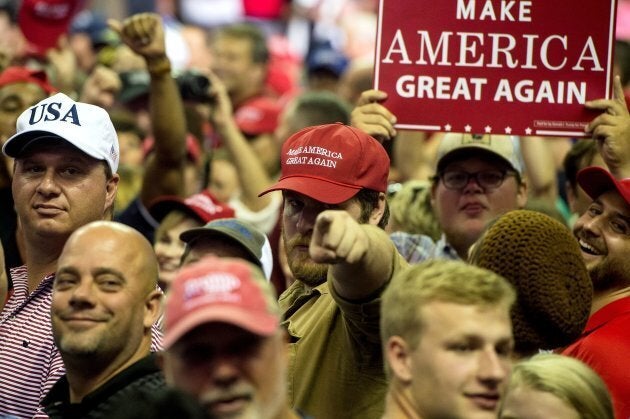 Jonny Tucker, the company's owner, said the "Make Canada Great Again" hat was intended as a "pop culture" reference rather than a political statement.
"Everyone used it as playful banter, not necessarily taking a political stance but just playing off the pop culture that it had become at the moment," Tucker said.
It seems that it's a sensitive subject, from what I'm learningJonny Tucker, owner of Los Angeles Trading Company
He hadn't yet heard from The Bay when contacted by HuffPost Canada on Wednesday afternoon. His company has no current plans to make more of the hats, but won't rule it out, either.
"If The Bay were to sell out of [the hats], and that's why they're offline, they maybe need to reorder it," Tucker said. But if he were to make more, he says he wouldn't do it "with the purpose of offending anybody," he added. "It seems that it's a sensitive subject, from what I'm learning."
He declined to answer a question about whether he personally supported Trump, saying it wasn't relevant to his business.
This isn't the first time that Hudson's Bay has been the target of Trump-related controversy. Hudson's Bay announced in July that it was dropping Ivanka Trump's fashion label from its stores due to the line's performance. At the time, the company didn't say whether several boycotts against the fashion brand were a part of that decision. She announced later this summer that her line was closing down.
The Bay was also accused by some of acting in poor taste at this time last year, when its Twitter homage to Gord Downie following his death featured a photo of several denim jackets featuring the company's distinctive branding.