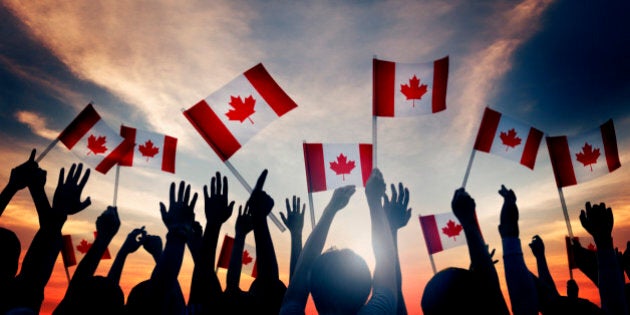 Canadian charities constantly amaze me with the sheer breadth of causes they tackle. Have you ever thought about what happens to injured owls? Probably not, but a small charity has. Or how to find a cure for an incredibly rare genetic disease affecting children? A small charity has. I used to think of hospitals and cancer research, universities and shelters, all of which are essential to Canada, when I thought about charities; but my time as CEO of CanadaHelps has opened my eyes to the diverse and vital work of small charities.
With giving back a key theme of Canada 150, it is the perfect time to reflect on our nation's rich history of charitable giving and, in particular, to shine light on small charities that you probably have never heard of that form the backbone of our country and what makes it great. Here are some interesting stats about small charities:
•80% of the over 86,000 charities in Canada have overall annual revenues of less than $500,000, and a full 49% have annual revenues of less than $100,000.
•86% of small charities have fewer than five staff and 48% are fully volunteer run.
•Being a small charity does not mean it is less established - more than 80% of small charities have been around for ten years or more.
It is these small charities that make some of the biggest differences in the communities they serve. From empowering youth throughout Canada's North to saving majestic and endangered leatherback sea turtles, small charities provide services that a larger charity - which often focuses on bigger picture work like research for issues that affect large populations and awareness raising - can't provide.
Of the tens of thousands of small charities in Canada, here are five I wanted to call-out to inspire you to think a bit differently about your giving this year:
1)The Canadian Sea Turtle Network - The greatest threat to sea turtles in Canada is entanglement and death in commercial fishing gear and the Canadian Sea Turtle Network (CSTN) makes it their goal to make sure that doesn't happen. Established in 1997 and based in Halifax, Nova Scotia, the CSTN has collaborated closely with members of the commercial fishing industry to study and implement conservation measures for sea turtles.
2)Northern Youth Abroad - Northern Youth Abroad enables youth aged 15 to 22 living in Nunavut and the Northwest Territories to acquire professional skills and training, hands on work experience, and high school credits through a cross-cultural work and learning experience in southern Canada and abroad.
3)Ecology North - Ecology North is a charitable, non-profit organization based in Yellowknife, Northwest Territories that was formed in 1971 to support sound environmental decision-making. Ecology North's programs focus on the following priorities: climate solutions, water stewardship, environmental education, waste reduction and composting, and local food production. A common thread throughout all Ecology North programming is an emphasis on environmental, social, and community well-being.
4)Connected in Motion - Connected in Motion is a charity for people living with Type 1 Diabetes that shares a vision: To create a culture of support and engagement in diabetes self-management through peer-based experiential diabetes education, physical activity, and outdoor adventure pursuits. It is the only organization in Canada dedicated to supporting adults living with Type 1 Diabetes.
5)Victoria's Quilts Canada - Victoria's Quilts Canada (VQC) provides handmade quilts to people living with cancer in Canada. By providing these quilts, they hope to bring physical comfort to those dealing with cancer as well as spiritual comfort in knowing that they are not alone in their struggle.
These are just a few of the local charities that support our everyday lives and stand out to me personally. This is the great thing about our small charities - with so many in every corner of the country, supporting virtually every cause, there is a charity for everyone. It is just up to us to discover them.
As we celebrate Canada's 150th year as a country, I challenge you to browse charities with Canada 150 campaigns or explore more broadly to uncover some great small charities that stand out to you and support them by making giving back part of your celebrations.
Follow HuffPost Canada Blogs on Facebook