With home prices soaring within the last decade, buying property can be a particularly daunting experience. In fact, higher housing costs have even boosted the number of people living with their parents, simply because they cannot afford a home on their own.
One way to get around the hefty cost of real estate is co-homeownership, where two or more parties join forces to carry the costs of a home. By doing so, the dream of home ownership can become a reality for those who may struggle to afford a home or fall short on down payment costs.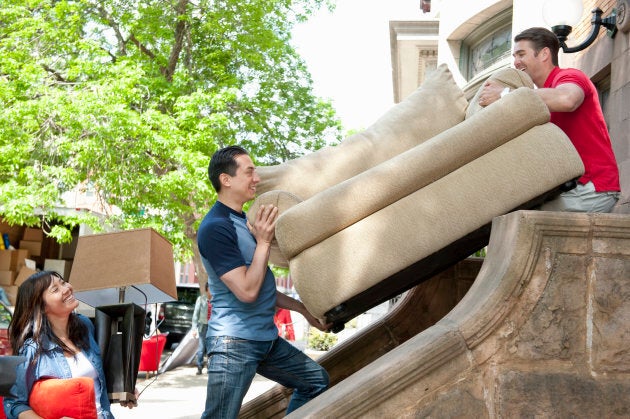 But there are risks involved in going down this road. It's important for anyone contemplating co-homeownership to consider the following tips:
Put it in writing — legally
A co-homeownership has to be treated as a business deal from the very beginning. Pooling resources together can be risky, so having a solid legal agreement is crucial to protecting all parties involved. Seek a lawyer experienced in co-ops and co-ownerships to draft a legally binding document. This document should include the following information:
An outline of how much equity each owner holds in the property
Exit strategies in case one of the co-owners wants to exit the agreement
Division of the property, how the property will be used and by whom
Division of the property expenses, such as mortgage payment, utilities, insurance and property taxes
You've gone to the lengths of purchasing a home together — now it's time to ensure space is divided equally and fairly. Picture this: if you're the one occupying the entire upper and main floor of a house, is it right to expect your partner, who has taken ownership of the sunroom, to pay the same proportion of the mortgage? Settle on these important details before either of you gets too cozy in your new home, to ensure peaceful cohabitation.
Owning a home together comes with unforeseen challenges and pitfalls.
Set up a joint bank account
Reduce your risk of headaches by opening up a joint account for all members on the mortgage title. This way everyone named on the account has equal access to funds, regardless of who deposited the money. You can set the account up so monthly mortgage payments are automatically drawn from it every month.
Be even more proactive by opening up a joint savings account that can be used for emergencies. This way, if your roof needs replacing or your basement floods, no one on the mortgage title is left scrounging for the cash for repairs.
Keep communication flowing
Even if you and your potential co-owners have discussed this option in depth, owning a home together comes with unforeseen challenges and pitfalls. Effective communication is key in any situation, but it's crucial when dealing with co-homeownership. The bottom line: be clear about what you want and seek clarification when needed. Discuss the short and long-term goals before you begin. Is the goal to buy and occupy, or is it to renovate and flip? The lines of communication must remain open at all times in order for co-homeownership to be an enjoyable experience for all parties involved and avoid future disputes.
For more information about co-homeownership and to access a detailed agreement checklist and tip sheet click here.
Follow HuffPost Canada Blogs on Facebook