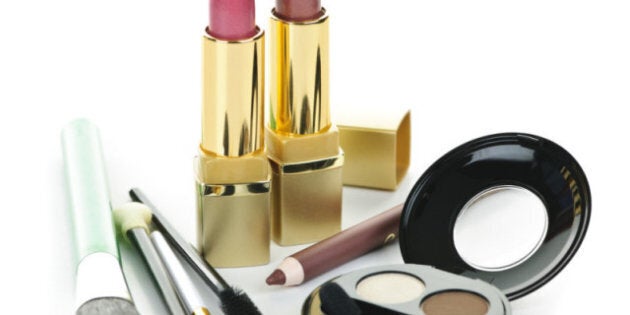 Not many of us have a makeup artist tucked away in our home to make us beautiful every morning. We tend to do it ourselves, with mixed results. We might see a look in a fashion mag or on the red carpet and think, "I could do that." Then we wield our wands and sponges and Q-Tips in an attempt to channel our favourite celeb. But just because someone famous is sporting a look doesn't mean that we should.
We asked some of Canada's top makeup artists to weigh in on the makeup looks they think should go away -- fast.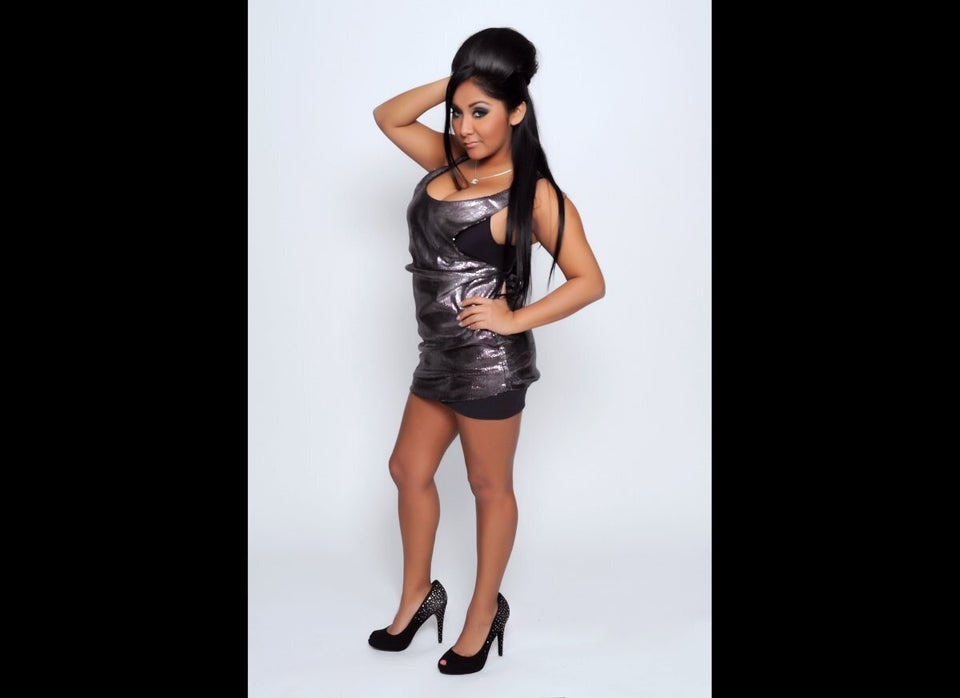 Makeup Trends To Ditch: Experts Tell Us What Looks You Need To Ditch Now
"The Lindsay Lohan, overbronzed self-tanning bronzer thing, it's so over," says Diana Carreiro, who's working on fashion spreads in mags like Flare, Fashion and Vanity Fair. "That's always been a mistake to me. There's what I call the Glamazon look -- gorgeous body, all glowing, with gorgeous hair and neutral makeup, like Gisele Bundchen. But the Snooki, all-over spray tan, that sort of thing to me is done."
Veronica Chu, a makeup artist whose work appears in mags like GQ Italy, Elle and Marie Clare, agrees. "Too much bronzer is definitely something I'd like to see go away," she says. "It's okay to use bronzer to give the face a little bit of colour, but when women are using bronzer to change their ethnicity and skin tone, there's a problem with that. It doesn't look fresh, and usually the colour selected is very unnatural."
One of the biggest mistakes women make is they don't realize their natural oils turn any makeup darker the longer you wear it. "So halfway through the day, you don't look the same from the time you put it on in the morning. It looks ruddier and sallow and there's not much you can do to fix it, so women tend to put more on," she says. Keep a light touch, says Chu, to make sure your glow doesn't turn garish.
Carreiro says many women lose perspective when they are tweezing, especially if they have magnifying mirrors. "They're saying, "I just gotta get that last one," and next thing you know, you've gotten too many." Unless your Dita Von Teese, says Carreiro, the heavily-stylized, thin brow is not the look you want right now.
Sabrina Rinaldi, a makeup artist who's worked with gorgeous Canadian celebs like Emily Haines and Feist, agrees that over-tweezing is a problem for many women. "It's an addiction," she says, "and then your eyebrows just don't end up growing back, because you're damaging the follicles."
"Everyone's into a more natural look these days, it's about going with the nautral shape of your brow," she says. "It doesn't have to be the crazy bushiness of the 80s, but it can be a controlled shape."
Rinaldi suggests putting the tweezers down and using scissors instead. "You can trim your brow hairs," she says. "Comb the hair the opposite direction, vertical, and whatever sticks up beyond your brow line, just trim those with little scissors."
And if you're stuck with thin brows becuse of years of over-tweezing, Rinaldi suggests products like Latisse, which will not only help your eyelashes grow, but your eyebrows as well.
"I think a lot of people think they need to over-cover their skin, over-powder it, they're really afraid of shine because they think it's greasy," says Rinaldi. "Whereas it's a lot fresher and softer, more youthful, to have a dewier finish. If you do tend to be oily, just powder in the T-zone, and let the rest of your face breathe and be a bit more dewy."
Rinaldi suggests women take advantage of the product samples they can get in stores to try the different types of foundations that are available, including beauty balms, a new product that offers skincare plus foundation.
"There's so much happening in that whole world of foundation, so it's great to get out there and test out what works best," she says.
Women are still lining their lips with dark liner and filling it in with lighter lipstick, says Chu, and that look has got to go.
"That look from the 90s, the brown lip liner under your lipstick -- women are creatures of habit, it's like their blankie," she says. "If you took a woman like that and gave her a makeover and gave her a beautiful clean lip, she'd think she looked horrible because she's not used to seeing herself like that."
However, Chu says you don't have abandon lip liner altogether. "I wear a very bright neon orange lipstick and without my neon orange lip liner underneath, it doesn't make the same impact. The trick is to choose a lip liner that is almost an exact match to your lipstick."
And ditch the frosted lipstick, says Chu. Overglossed lips "have kind of gone out the door," he says, especially a "three-dimensional" lip where you're laying gloss over lipstick and liner.
"It's more about a matte or semi-matte look now," she says. "Especially when you're wearing statement lips, like a fuschia or a coral, if you gloss it up, it makes it less of a statement. It's about effortless chic, like you slapped on the lipstick and ran out the door."
All Neutral, All the Time
"A lot of people are going too minimal with their makeup -- they are too afraid of colour," says Rinaldi. "There's so much colour happening on the runways right now, for spring and summer, it is going to be huge. I think incoporating a bit of colour back into makeup is a really important thing.
"I did [makeovers on] the Marilyn Denis show a couple weeks ago, and both of my makeup subjects refused to use colour. It's almost too neutral so that people look washed out or tired," she says.
Rinaldi adds there's a way to bring colour into your face in a subtle way, by adding a peach or a pink blush or a berry- stained lip. "It doesn't have to be over the top, it can just be little injections of colour to liven up your face. Do a gold or a teal eyeliner, just a thin line, it does a lot to look fresh and youthful."
Popular in the Community