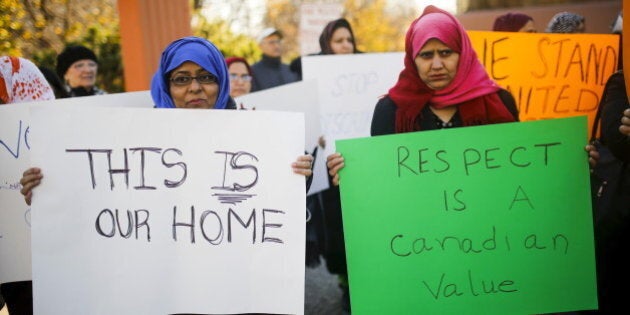 "True patriotism hates injustice in its own land more than anywhere else." Clarence Darrow
Social Justice is a cause dear to Frank Baylis, Member of Parliament for the federal riding of Pierrefonds-Dollard. When his mother immigrated to Canada from Barbados 50 years ago, she was refused employment due to the colour of her skin. Yet she did not allow that to define her worth. She fought back and took the company to court. The case took over 11 years to settle. When it was done, Mrs. Baylis had established for the first time in Canadian history that it was wrong to refuse employment to someone based on their ethnicity.
Mrs. Baylis raised her own children to fight against discrimination in whatever form it takes, which is why Frank Baylis is now following in his mother's footsteps by sponsoring Petition e-411 against Islamophobia in Canada.
"In Canadian history, newcomers have occasionally faced discrimination. Canadians of many heritages have faced it, whether they were of French, English, Jewish, Italian, Indian or other heritage. All the more reason for every Canadian to stand up to discrimination in every form it takes today," says MP Baylis. He believes it is fundamental for Canadians to maintain an inclusive society for many generations to come.
Recent atrocities committed by Islamist radicals have painted all Muslims with a broad brush. The petition condemns these atrocities, but also affirms that the overwhelming majority of Canadian Muslims are not represented by these actions, and as such should not suffer discrimination on their basis.
According to a 2014 Statistics Canada study, hate crimes against Muslims in Canada doubled in the three years prior. Politics of division had recently brought discrimination to the surface, such as what we saw in Quebec in 2013 with the proposed Charter of Values, or during the 2015 Federal election when the wearing of the hijab at a citizenship ceremony somehow became a topic worthy of multiple national news cycles. This shows what can happen when negative voices are allowed to monopolize the megaphones.
MP Baylis, along with the Canadian Muslim Forum and countless others decided to provide an alternative message, one of inclusion and solidarity. They are encouraging Canadians living here and abroad to sign the petition. Anyone with an email address (regardless of age) may sign this petition so long as they live in Canada or are Canadian living abroad. Once the petition closes on October 6th, MP Baylis will present the petition in the House of Commons and the Government will have to issue an official response.
It is hoped that the Government response and following discussions will bring attention to the subject of discrimination nationally, and inform debates on the topic.
It is now set to be the largest e-petition ever presented to the Canadian Parliament since the creation of the e-petition website in 2015. It currently boasts 54,500 voices and can still be signed until October 6th.
In embracing the spirit of societal inclusion and denouncing injustice in our own land, please join me in signing Petition e-411 and standing up against Islamophobia.
Follow HuffPost Canada Blogs on Facebook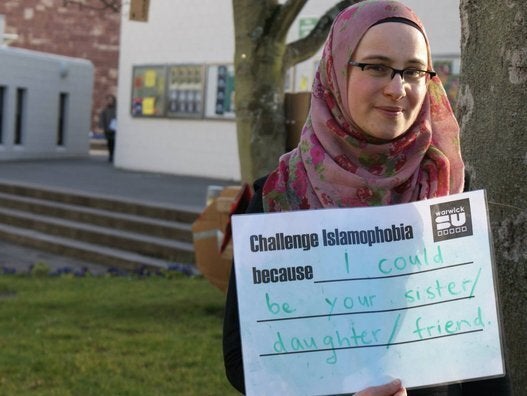 24 Reasons To Challenge Islamophobia