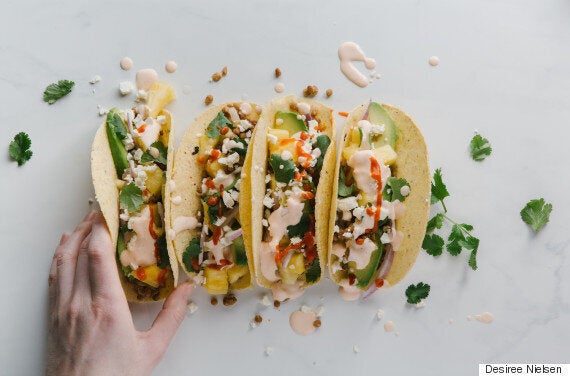 Can you hear it? It's the sound of a million grills igniting, just in time for summer. Somehow, the addition of live fire makes anything taste better and yet we often make a ton of unhealthy choices in the absolute tastiest season for eating well.
It's all about letting go of that feast and famine mindset: instead of flipping between vegetable-free meat fests and Spartan trays filled with celery, make every meal delicious AND filled with good stuff. It's easy! And tasty! Here's how to make it happen.
First, un-junk your summer staples
As an entrepreneur and mother of two, I don't have a lot of time to cook. So sometimes I have to go for convenience -- but that doesn't mean eating junk. Many summer staples (frozen treats, hamburger buns, ketchup, salsas and tortillas) can be filled with sugar, preservatives and nasty ingredients.
Luckily, there are alternatives. And you can find them with what I call the recipe test. If the ingredients don't read like a homegrown recipe, give it a pass. Corn tortillas may need a little steam but have simple ingredients, unlike most other wraps out there. If you don't have time to blend up a healthy popsicle, there are new fruit and tea-based pops that are almost as good as homemade! And if you want to avoid high fructose corn syrup in your ketchup, there are some great organic and small batch options out there.
Double your veg, double your benefits
Trust a dietitian to ask you to eat more veg, but seriously -- it could mean the difference between an energized summer and a lethargic summer. Fresh produce is at its peak, meaning those tomatoes that taste kind of like sawdust eight months of the year are going to taste like ambrosia now. Buy what is fresh and locally grown for maximum flavour.
And you don't have to give up your favourite summer dishes -- just find a way to add more veg! Love potato salad? I add cubed kohlrabi for crunch instead of pickles and flat leaf parsley for some green that won't bog down that potato-y goodness. Add a cup of grated veggies into homemade burgers: beet works beautifully with beef, carrot and apple jazz up poultry. You can also just load on piles of grilled veggies to up the messy factor.
Red meat may not be the health scourge it used to be... but it's still not an everyday staple in a healthy diet. And yet, when the grill comes out, I find the carnivores in my house end up eating way more red meat than they should. The solution? Go meatless a couple of days a week. Lentils make an amazing taco filling -- and there are good quality vegetarian sausages that will satisfying even a devoted meat eater. Not going to fly? Take a page out of your grandmother's play book and "extend" the meat. Sub a third or half of the meat in your favourite burger with lentils (for beef) or mashed white beans (for poultry).
Creamy dips practically scream summer BBQ but they're a pretty heavy start to a meal. The secret to creating that lusciousness without the cream? White beans are my favourite magical tool: they whip up so smooth and buttery that no one will know your artichoke dip is actually healthy. And you can cut up to half the mayo in a summer salad with Greek yogurt. It's a beautiful (and protein-filled) thing.
It's hot out! You need to stay hydrated... not sugar soaked. I love making iced teas that I infuse with my favourite combinations such as pineapple and mint or lavender and blueberry. Sip kombucha, my favourite healthy soda alternative, and ditch the vitamin "waters" in favour of actual water... with a bit of effervescent vitamin C powder if you really feel you need the boost.
Ready? You can do it! And to prove just how tasty eating well can be this summer, try these spicy lentil tacos that take just 20 minutes to make... proving that you can fully embrace Taco Tuesday with your good health intact.
Good quality corn tortillas (I used Que Pasa, which are organic and made from just stone-ground corn, water and lime)
1 can brown lentils, drained (or two cups cooked lentils)
1 small jar green chile enchilada sauce (I used Frontera, which has a simpler ingredient list)
Spicy Sriracha Cream Sauce:
½ cup plain yogurt (Greek dairy or alternative) or sour cream
Sriracha to taste - depends on how spicy you like it!
Pineapple tidbits - fresh or grilled
1.Add coconut oil to a medium-size frying pan over medium heat. Saute minced
onions until translucent and add the whole can (drain first!) of brown lentils.
Saute for two minutes more and add green chile enchilada sauce, sea salt and onion powder.
2.Prep the spicy sriracha sauce sauce by combining yogurt (or sour cream) in a
small bowl with lime juice and sriracha, stirring well to combine.
3.Build your tacos by first heating your tortillas, adding lentil mixture followed by
pineapple, red onion, cilantro and spicy sriracha sauce.
Disclosure: I am a paid spokesperson for Nature's Path Organic Foods, owner of Que Pasa. I fully stand behind my yummy recommendations and only share brands I use in my own kitchen!
Follow HuffPost Canada Blogs on Facebook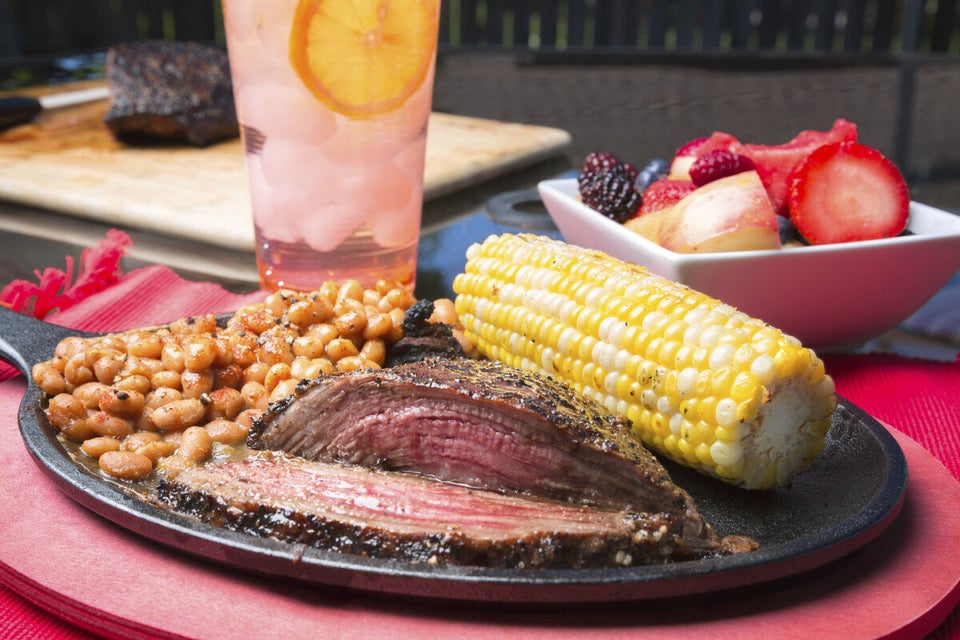 7 Healthy Summer Eating Tips
Popular in the Community