Recently, two women Nobel Laureates -- Malala Yousafzai and Leymah Gbowee -- inspired Ottawa, sharing their stories of advocating for girls' education and boldly leading movements for peace.
When Nobel Laureates descend upon your city -- your nation's capital -- you know it's time to listen up and take note.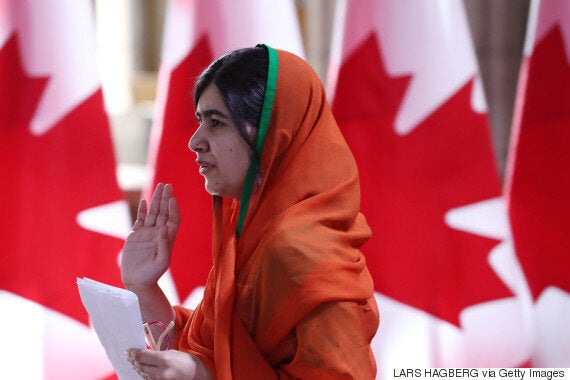 As a country, we have an opportunity to aid the global women's human rights movements that, at this moment, are more powerful than ever. At Canada's 150th anniversary, there is no better time to show Malala, Leymah and the rest of the world that Canada merits their optimism. Canada needs to channel its lauded feminist rhetoric into meaningful action.
Canada must support women at the grassroots
Women with very few resources are constantly creating and recreating out of necessity. They are the true innovators. When girls in Malawi were missing school because they didn't have period products, a group of mothers designed a pad out of local materials and trained other women in the community how to make them. Now their daughters are in school.
I am hopeful for a policy that puts women and girls front and centre.
Sometimes big problems really do have straightforward solutions. We know that these solutions are often led by the women in a community who best understand the local context and what's at stake. Yet, Canada's aid for grassroots women's organizations is but a crumb, totaling only $1.7 million in 2013. As Leymah Gbowee herself said, "there are 10,000 Malalas and 10,000 Leymahs in every community." We must find them and support them.
Canada can do (and has done) better
In 1975, two Canadian women came together at the First World Conference on Women in Mexico City. They knew that Canadians had an appetite to support women around world. That was the spark for what is, today, Canada's only global fund for women and girls.
Yet, today, we see individual Canadians privately sponsoring Syrian refugees. We see women (and men) taking to the streets for women's rights. And we see Canada's feminist prime minister announcing $650 million for women's sexual and reproductive health.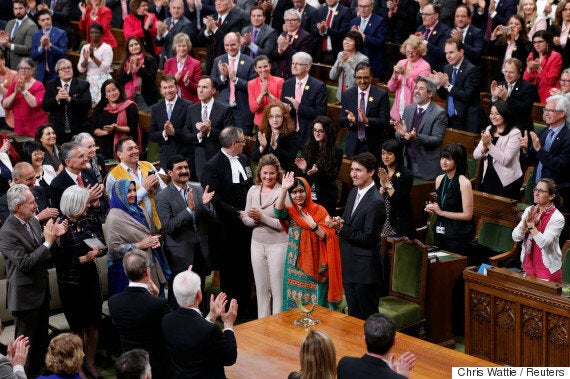 Anticipating the upcoming release of Canada's International Assistance Policy, I am hopeful for a policy that puts women and girls front and centre. And I am equally hopeful for a renewed and significant commitment to funding the advancement of women around the world.
Standing beside brave activists working at the grassroots, particularly in this scary and unprecedented time, is the bravest form of leadership.
Today, The MATCH International Women's Fund and the Nobel Women's Initiative announced the Canadian Feminist Action Lab. This pilot project will aim to provide $5 million in grants to 150 grassroots women's organizations around the world. This is an exciting opportunity to examine Canada's aid delivery and to ensure that more money gets into the hands of women and girls working at the local level.
This is about legacy for Canada and standing on the right side of history. Women like Malala and Leymah are counting on us. As Canadians, it's our time to stand alongside the brave and bold women holding ground and breaking ground building a better future for us all.
Follow HuffPost Canada Blogs on Facebook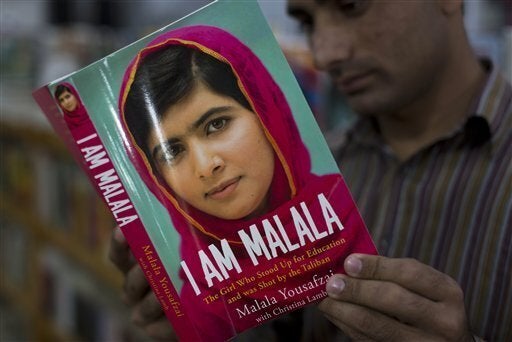 Why Malala Yousafzai Is An Inspiration
Popular in the Community