A veteran Conservative appeared to call out Prime Minister Justin Trudeau Wednesday for not acknowledging his predecessor's efforts in granting honorary Canadian citizenship to Malala Yousafzai.
Though the long-awaited visit of the activist and Nobel Peace Prize co-winner to Parliament Hill was largely a time to put aside partisanship, Quebec MP Denis Lebel made it clear in question period Wednesday that he thought former prime minister Stephen Harper deserved more credit for the day.
"This morning, the prime minister referred to Malala's humility," Lebel told the House in French, just a few hours after Yousafzai's stirring address. "He should have done the same thing and said prime minister Harper is the one who made the initial decision to acknowledge her and recognize her as an honorary citizen."
Trudeau responded that he was pleased to recognize the activist and invite her to address a joint session of Parliament.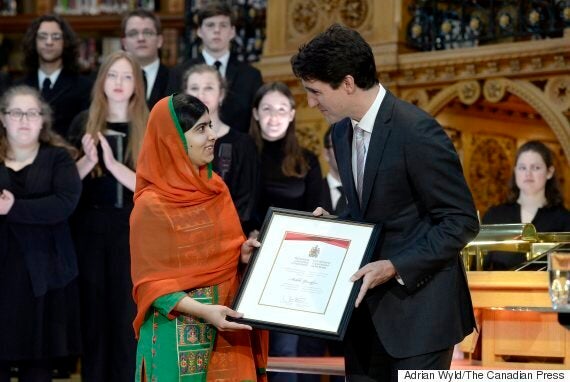 "I do want to underscore that she is an honorary citizen… because there was a unanimous vote held in the House and everyone wanted Malala to become a Canadian citizen," Trudeau said.
The House of Commons agreed unanimously in 2014 to bestow the honour on Yousafzai, who survived being shot by a Taliban gunman at age 15 and has advocated for the right of girls and women around the world to be educated.
Harper released a statement Wednesday welcoming Yousafzai to Canada and noting his 2014 motion.
"On behalf of all Canadians, it was an honour to bring forward a motion on the naming of Ms. Yousafzai an honorary Canadian citizen in the House of Commons October 21, 2014," Harper said in a release.
"Malala is an international symbol of perseverance for not only girls and women but for all of us, she embodies what it means to be Canadian."
Interim Tory Leader Rona Ambrose also directly thanked Harper in an Instagram post for making the day happen.
Tory MP Dianne Watts retweeted a post from the prime minister's official Twitter account, also acknowledging Harper's role.
CTV Power Play tweeted earlier in the day that the Prime Minister's Office had said Harper and other former prime ministers were invited to attend the ceremony, but could not attend.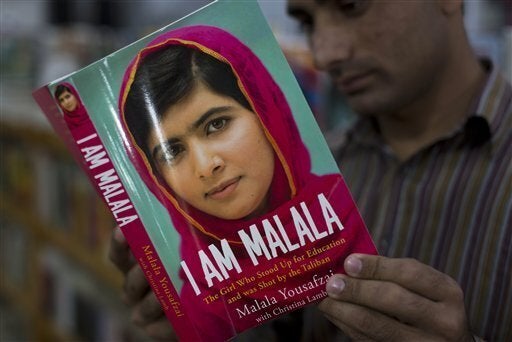 Why Malala Yousafzai Is An Inspiration