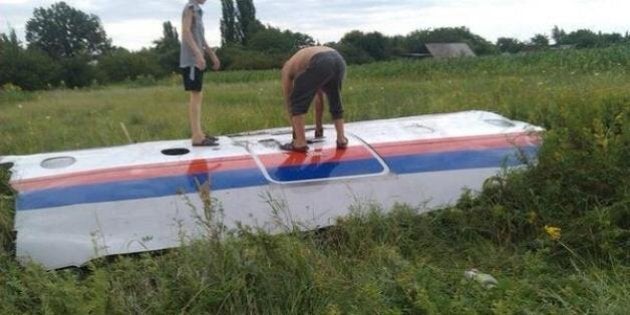 A Malaysia Airlines flight on its way from Amsterdam to Kuala Lumpur was shot down in Ukraine Thursday, according to a Ukrainian official.
Flight MH17 was carrying 295 people, according to a Facebook post from Anton Gerashenko, an adviser to Ukraine's interior minister, AP reports. Gerashenko said it was hit by a missile fired from a Buk launcher.
Photos reportedly showing the crash site — even some of bodies scattered on a field — began appearing on Twitter close to an hour after initial reports of the incident.
Here's one from Russia Today:
A video allegedly showing smoke billowing from the crash site also emerged:
At 12:49 p.m. ET, the BBC tweeted out this Reuters photo with a link to their coverage of the crash:
We'll update the slideshow below with more visuals as they come in: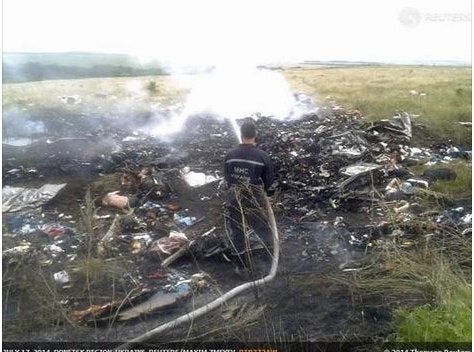 Photos Of MH17 Crash In Ukraine
Popular in the Community