It's been 11 years since Steve Carell's profanity-laden shrieks filled cinemas across the globe. His "The 40-Year-Old Virgin" character, Andy, was convinced by some well-meaning pals to get his chest waxed.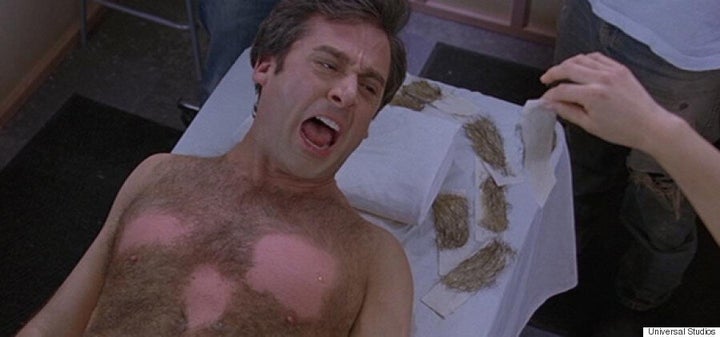 But it certainly didn't turn guys off grooming.
As The Independent notes, while stoic male culture has not traditionally been receptive to self-care, it's changing.
Millennial men have started investing a lot into how they look: the global grooming market rose to £14.8 billion in 2015. In China, among the top 10 men's beauty markets, the industry has experienced 20 per cent annual growth since 2010. MrPorter.com reported a 300 per cent increase in men's grooming and beauty sales last year alone. In Canada, male grooming will be worth $1 billion by 2020.
Waxing for many men has become part of their maintenance routine. Speaking at their newly opened Montreal location, Fuzz Wax Bar co-founders Jessie Frampton and Florence Gaven say that between 15 and 20 per cent of their customers are male — and that number is growing.
"Men are paying attention to how they look and they want to feel good, just like females do," says Frampton. The pair note that the most popular service by far for men is back waxing (about 60 or 70 per cent of male clientele), followed by brows and chests. Interestingly, many tattooed men get their arms done to better show off their ink.
Yet, despite grooming going mainstream, lumbersexuals are apparently making chest hair trendy again — at least according to The Telegraph. Can body hair even be a trend?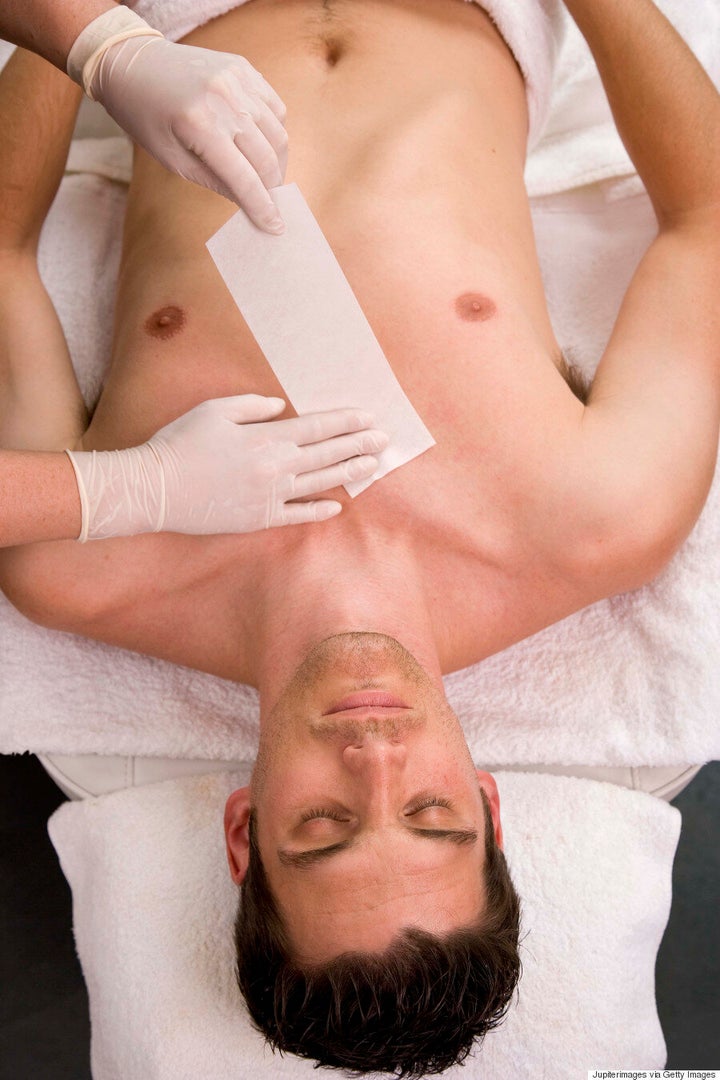 Dr. Ben Barry, the mind behind Refashioning Masculinity and a professor at Toronto's Ryerson School of Fashion, notes that while male body hair removal has its roots in the gay community and body building, it was Hedi Slimane at Dior who popularized the smooth boyish look in fashion.
"Fashion operates in a commercial system … I think [the beauty industry] has started to realize there's so many parts of the male body they have yet to capitalize on," says Dr. Barry.
By nature, positioning body hair as a trend is exclusionary. Only certain men can grow body hair, whether it be because they are transgender, their race or individual physiology. With so many social pressures and a burgeoning grooming marketing, may popular opinion be swinging towards furry chests?
Perhaps. As theTelegraph cites increasing popular acceptance of LGBT culture and "bears," or masculine gay men who happen to be hairy.
Beyond lumbersexuals and bears though, it most likely has to do with a more inclusive attitude spurred by body positivity on social media. Dr. Barry says, "I think the whole body positivity movement has extended from celebrating body diversity to celebrating the differences we all have with our bodies; to celebrating body hair or no body hair."
As someone who enjoys being smooth, I decided to try three of Fuzz's most popular male wax services: chest, arms and brows. Here's what men should know before their first wax.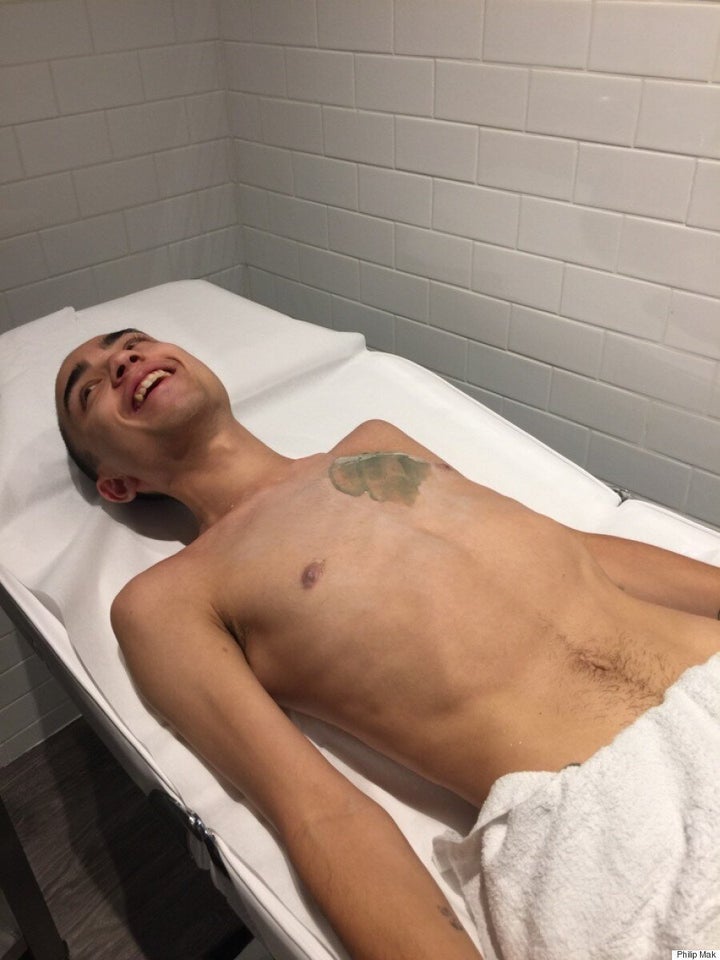 Before waxing, Frampton and Gaven recommend "aggressively and routinely" exfoliating and moisturizing the chosen area, particularly in the 48 hours prior. If you have the time, do it for the whole week leading up to your treatment. This process exposes finer hairs, making them easier to wax, and keeps your skin generally healthier.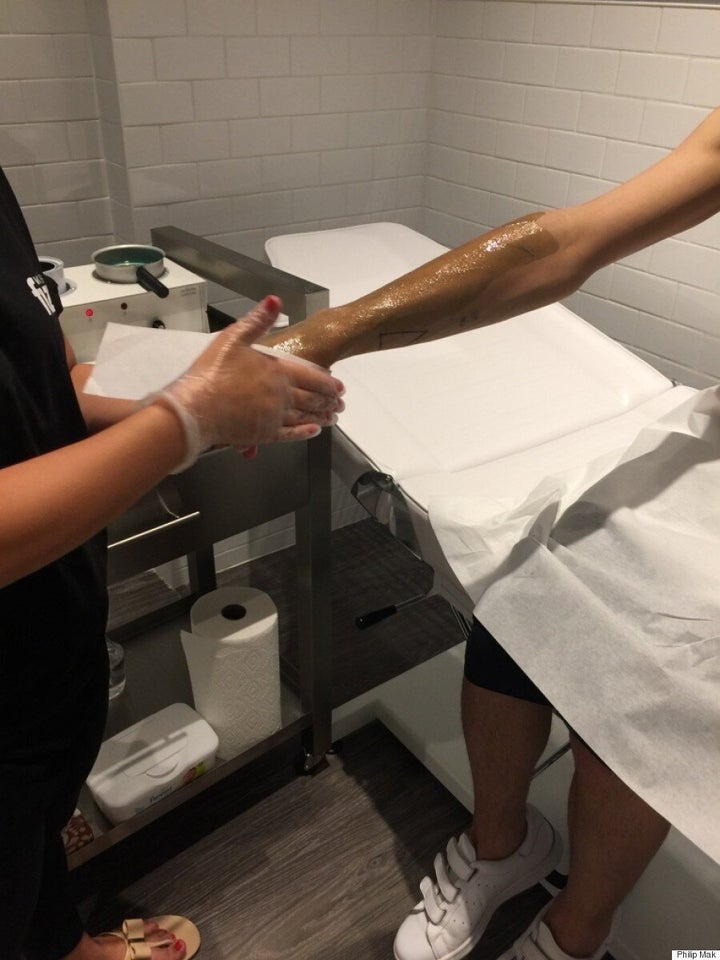 Ensure you're well-hydrated, keep breathing and relax. Yes, it does hurt. That said, Fuzz uses soft, warm wax for body hair removal and hard wax for the eyebrows to reduce pulling. The brows and arms you barely feel. The stomach and nipple areas, however, do not tickle. Unlike Steve Carell, I didn't have the impetus to scream and swear — at least this time. (Fuzz offers a service called the "Manzillian" so there will be plenty of future opportunities to exercise my vocal chords). Overall, the experience was about as smooth and pleasant as the results.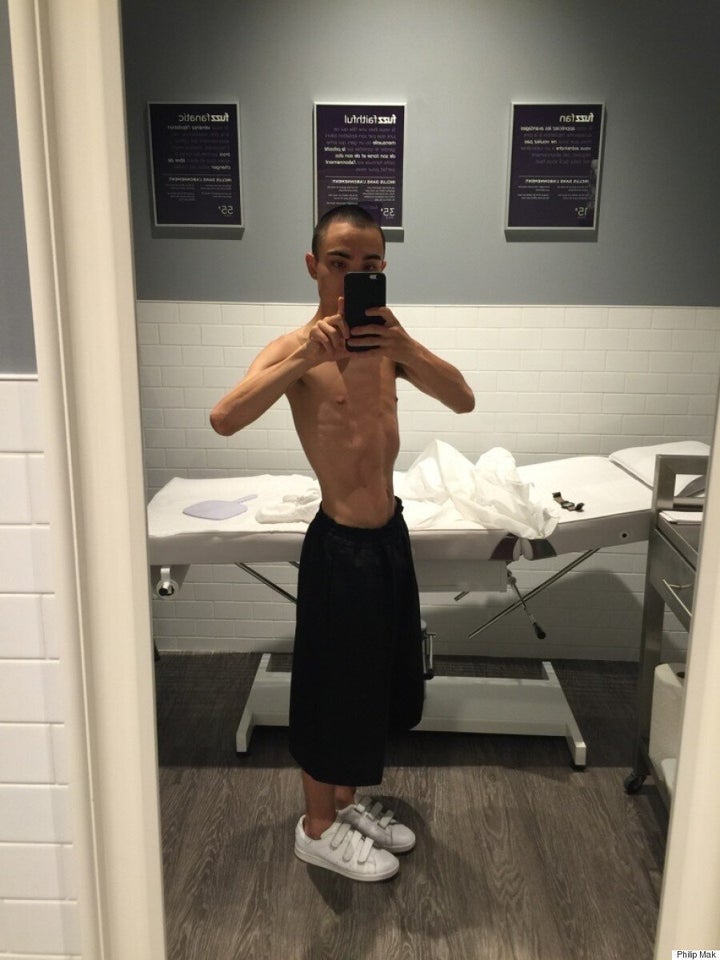 For 24 hours, leave the waxed areas alone as much as possible. I was advised to do minimal touching and to wear loose, cotton clothing to avoid rubbing. Sweating and sun exposure is also not ideal, so I took a break from working out and covered up. After the first day, you should return to your exfoliation and moisturizing routine to prevent ingrown hairs.
My post-care also included Deciem's Inhibitif Body Serum. Not only does it minimize ingrown hairs after waxing, but it helps reduce visible hair regrowth, density and prominence. Basically, you can be smoother for longer and lessen the frequency of your waxing sessions.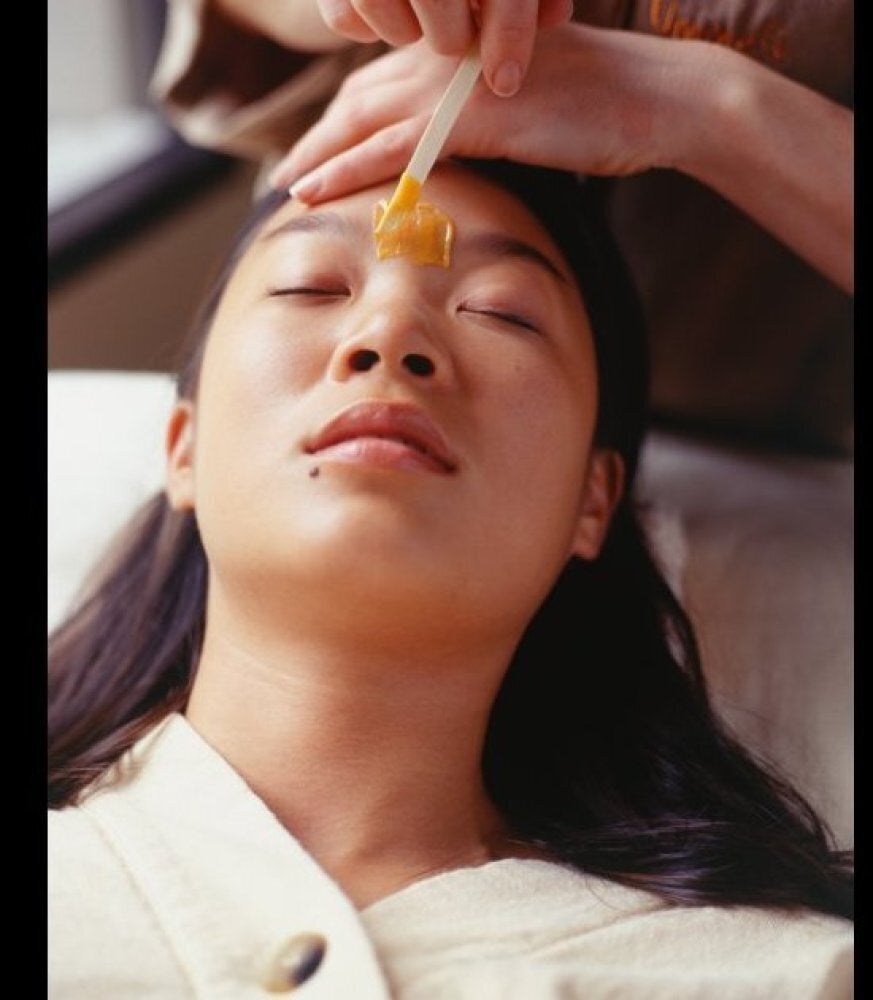 12 Waxing Myths and Truths