Malia and Sasha Obama were just 10 and seven years old, respectively, when their father became the 44th President of the United States. Now in their teens, the two are all grown up and gorgeous as ever!
"They grow up too fast," he said. "Now Malia is going off to college… And I'm starting to choke up."
Trudeau also gave a few words and praised Malia and Sasha for their poise while growing up in the spotlight. "I admire you very much, both of you, for your extraordinary strength and your grace, through what is a remarkable childhood and young adulthood that will give you extraordinary strength and wisdom beyond your years for the rest of your life."
Malia and Sasha have certainly come a long way since their father was elected into office. Here's what they looked like when Obama became president in 2009.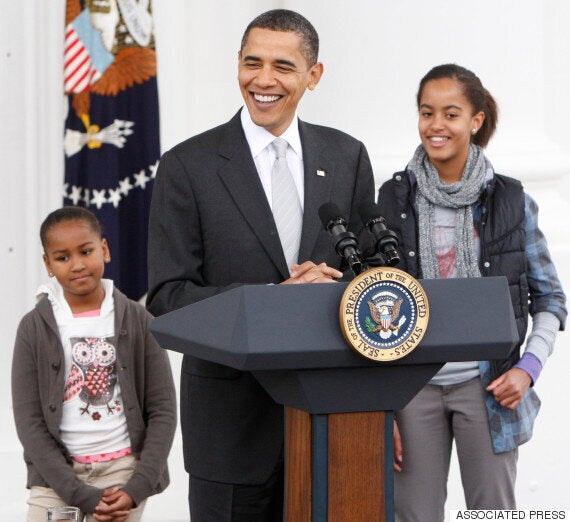 And here they are now at the White House state dinner.
Malia, 17, and Sasha, 14, are both currently attending Sidwell Friends, an exclusive private school in Washington, D.C. Malia is set to graduate this year and attend college in the fall, while her younger sister will continue her studies at Sidwell Friends even after her father finishes his presidency.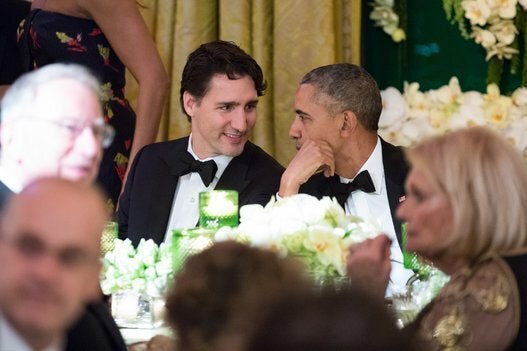 Trudeau's Historic Washington Visit