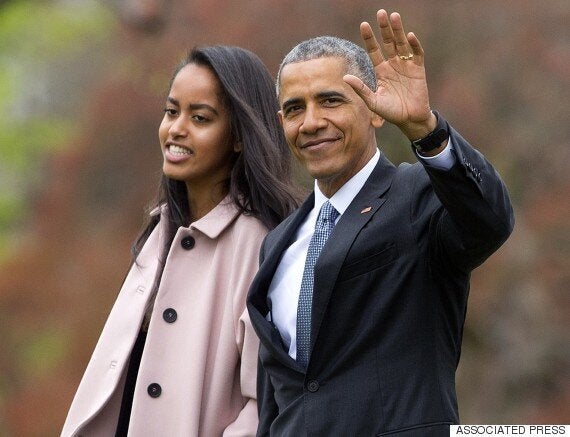 The 17-year-old will receive her diploma from Washington, D.C.'s Sidwell Friends School on Friday. While the milestone is meant to be a joyous occasion, Obama said last week that it was a moment he's been dreading.
"My daughter leaving me is just breaking my heart," he said during a speech at an Indiana high school. "If there are any parents here, I hope you can give me some pointers on how not to cry too much at the ceremony and embarrass her."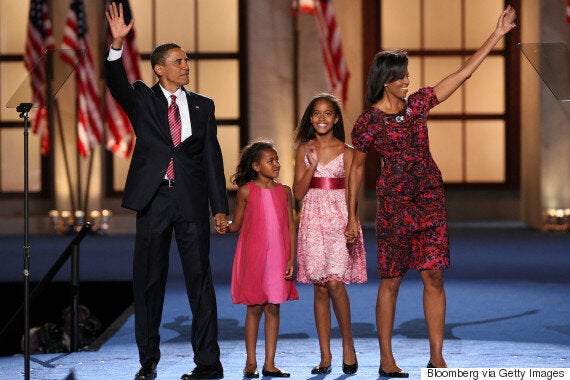 Malia and her younger sister Sasha, 15, have grown up in the public eye. The girls were just 10 and seven years old, respectively, when their father became the 44th President of the United States.
"They've handled it so well. They are just wonderful girls," the President said on Thursday. "They're smart and funny, but most importantly, they're kind. They don't have an attitude. That was the thing me and Michelle were most worried about when we got there. But they've just turned out to be incredible kids. I could not be prouder."
But now, after eight years in the White House, Obama admitted that his eldest daughter is "very eager to get out."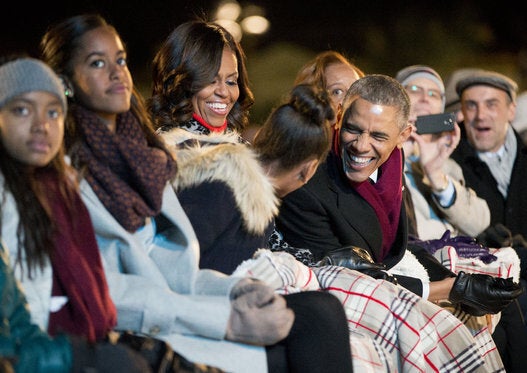 Sasha, Malia, Michelle & Barack Obama