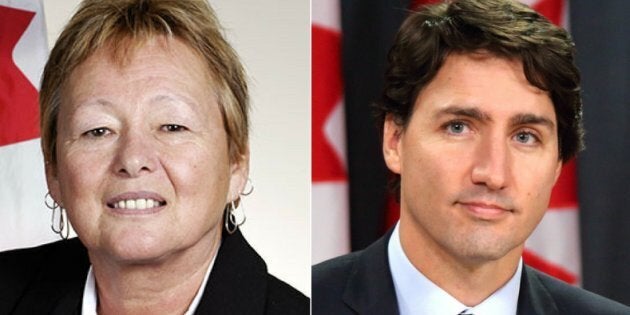 A Maliseet senator has written an open letter to Prime Minister Justin Trudeau criticizing the government's rejection of Senate amendments to Bill S-3, which seeks to eliminate sex-based discrimination from the Indian Act.
Sen. Sandra Lovelace Nicholas, who was appointed to the Senate by former Liberal prime minister Paul Martin, said the government's reluctance to support the amendment has caused her to lose faith in the Liberal Party.
"Prime minister you forever would have been written into history as the Liberal prime minister that finally ended discrimination towards Indigenous women in Canada," Lovelace Nicholas wrote. "Instead you chose to continue the cycle of legislated inequality."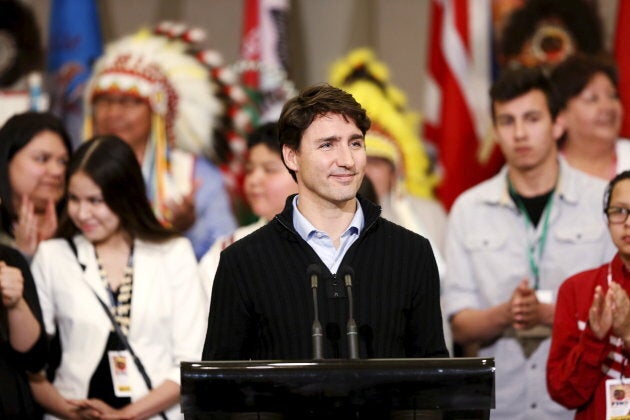 The Indian Act, as it stands now, makes it harder for Indigenous women to pass their Indian Status to descendants than it is for men.
Lovelace Nicholas is from the Tobique First Nation in New Brunswick. She lost her status when she married a non-Indigenous American in 1970.
"I became a person not accepted as Indigenous or as non-Indigenous, a person without a country of origin," she wrote in her letter to Trudeau.
Because of this sexist aspect of the Indian Act, it cut her off from a community that had been her lifeline, she said.
I have to explain to my children that depending on whom their children, my grandchildren marry, they too will have to suffer anguish and sorrow...Sen. Sandra Lovelace Nicholas
Lovelace Nicholas played an instrumental role helping to reinstate the rights of First Nation women and their children in Canada. Decades ago, she fought against the same discriminatory aspects of the Indian Act. She called this latest setback reminiscent of bad déjà vu.
"Now forty years later, I have to explain to my children that depending on whom their children, my grandchildren marry, they too will have to suffer anguish and sorrow because by law they will no longer have access to the place where they can experience cultural and spiritual enrichment."
Increasingly independent Senate pushes back
Bill S-3 proposes to amend registration criteria to reinstate status — and associated rights and benefits — to those who were omitted or deleted from the Indian Register and Band List before 1985, when equality rights in the Charter of Rights and Freedoms were fully adopted.
The bill aims to weed out some, not all, elements of sex-based discrimination with status registration. For example, it would give women who lost their status after they married non-Indigenous people an opportunity to reclaim their status. It would also allow any children from those unions to claim status.
But Indigenous women who lost their status prior to 1951, when the Indian Register was created, would still be shut out.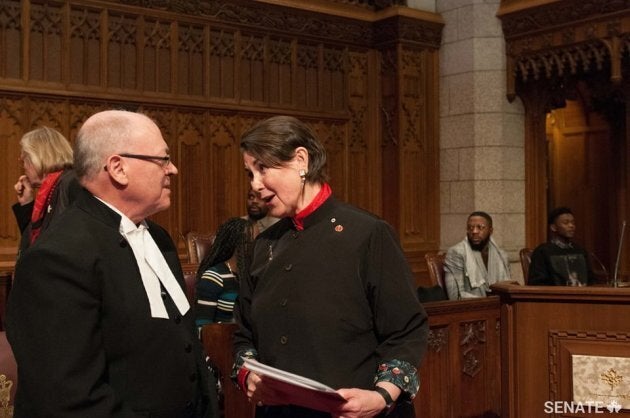 Independent Sen. Marilou McPhedran tabled an amendment proposing to take Bill S-3 a step further by completely ending discrimination by extending eligibility for the government's proposed 1951 cut-off to 1876, when the Indian Act was first passed.
Indigenous Affairs Minister Carolyn Bennett has stressed that consultations would be needed before the government could support such a step. Bennett said preliminary estimates, "not based on reliable data," could mean anywhere between 80,000 to two million newly entitled status claims if the legislation passed with the amendment.
"We trust that in 2017 Prime Minister Trudeau's government will also support the Senate Committee's crucial amendment to Bill S-3 and support the humanization of Indigenous women," the statement read.
That was before Bennett urged MPs to not support the amendment. That government pushback prompted Lovelace Nicholas to stand in the Senate chamber in June and question the government's election promise of building a stronger nation-to-nation relationship with Indigenous people.
"Another broken promise," she said at the time.