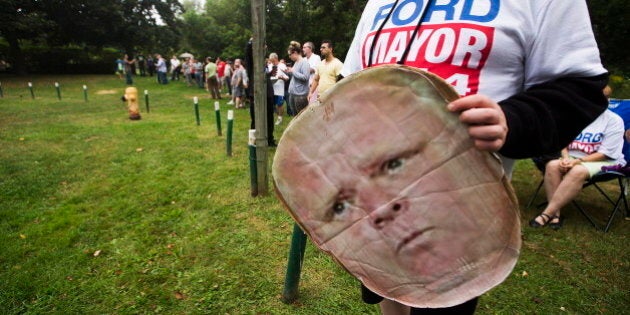 A 43-year-old man was arrested after a brawl with a volunteer at Rob Ford's Scarborough campaign headquarters on Wednesday.
The unidentified man reportedly tried to make his way into Ford campaign's storefront office multiple times, wearing different costumes.
"A man entered the office three times in total wearing three different outfits," Ford's director of communication Jeff Silverstein told HuffPost Canada. Each time he was told to leave by volunteers.
With a camera in tow on his third and final attempt, the man showed up wearing a Rob Ford mask.
"When he was escorted outside the office, he assaulted the volunteer," Silverstein said.
Both the man and male staffer suffered minor injuries, according to Toronto police. The man was later taken into custody and has since been released.
Silverstein added that Ford would likely be making a comment about the incident later.
Footage captured from the man's camera is currently under investigation.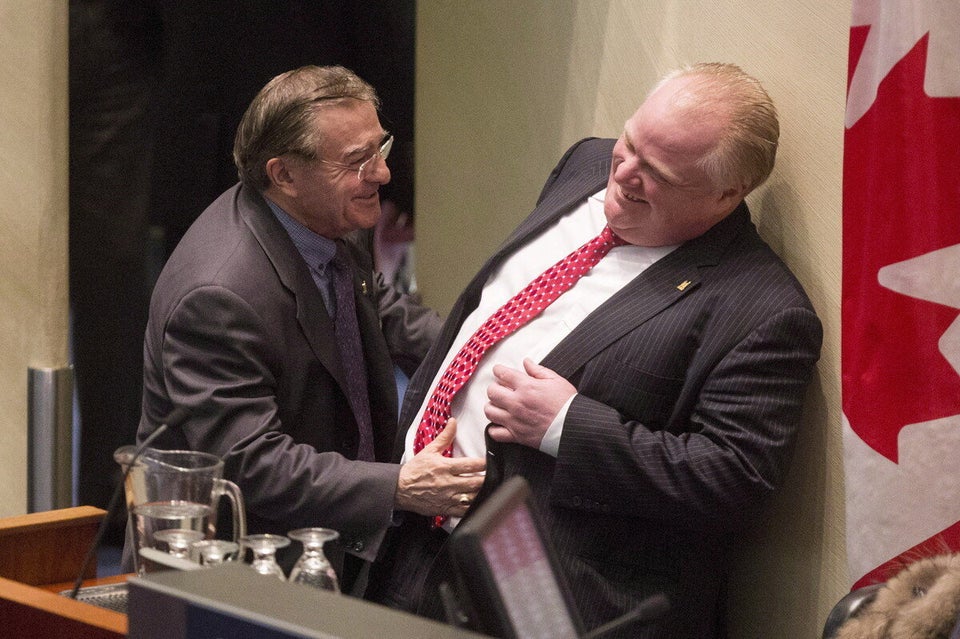 A Brief History Of Rob Ford Apologies
Popular in the Community