Scott Laplanche has been an employee at Currys PC World for roughly eight to nine months. Recently, his workplace underwent management changes, which is when the incident occurred.
According to Laplanche, who shared his story in the community Facebook group "Spotted Portsmouth," he was told to take off his makeup after arriving at work one day.
"Obviously I'm not going to take off my makeup when all my other (female) colleagues are able to come to work as their fabulous selves," he wrote. "I might understand if my hair was dyed bright red (oh which some of my colleagues have) I might understand if I had bright blue eye liner on (oh which some of my colleagues do) I might understand if I came to work with bright green lipstick on (I'd be worried if any of my colleagues did) (btw every colleagues looking fabulous with their own look — I'm just illustrating my point)."
He then concluded his story with a fiery statement: "Guess what, this is 2017, a time of year where we celebrate Pride throughout summer and I look hella hot so deal with it! It's wrong to blatantly discriminate for whatever reason that may be."
In response to Laplanche's claim, the company released a statement calling it a "misunderstanding."
"This was a local store level misunderstanding that is being dealt with internally," a spokesperson told Telegraph U.K. on Wednesday. "Scott takes pride in his appearance and Currys PC World is proud of its diverse workforce."
Let's hope the company is speaking the truth. After all, makeup is for everyone and no one should be shamed for wearing it proudly.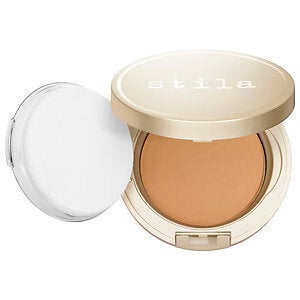 The Best Waterproof Makeup Products For Summer