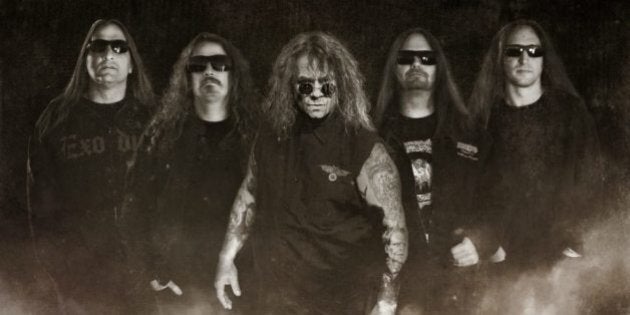 A 31-year-old Greenville, Kentucky resident is in jail for alleged terrorist threats after posting lyrics from a song by heavy metal band Exodus.
Kentucky NBC television affiliate WFIE reports James Evans posted the following lyrics to the song "Class Dismissed (A Hate Primer)" on his Facebook page Aug. 24: "Students bodies lying dead in the halls, a blood spattered treatise of hate. Class dismissed is my hypothesis, gun fire ends in debate."
The post was seen by several people who then contacted various agencies to express their concern about the post which led to Evans being arrested for "terroristic threatening." A warrant for Evans says the man was arrested because "he threatened to kill students and or staff at school."
Evans, who remains in jail, has a preliminary hearing next Wednesday (Sept. 10).
A press release issued by the band's publicist Thursday evening (Sept. 4) expressed their dismay at what transpired.
"The idea that an individual in this great country of ours could be arrested for simply posting lyrics to a song is something I never believed could happen in a free society," EXODUS guitarist Gary Holt said in a statement.
"James Evans was simply posting lyrics to a band he likes on Facebook, and he was locked up for it. The song 'Class Dismissed (A Hate Primer)' was written as a view through the eyes of a madman and in now way endorses that kind of fucked up behavior. It was the Virginia Tech massacre perpetrated by Seung-Hui Cho that was the subject and inspiration to write the song, one in which we put the brakes on playing it live after the Sandy Hook shooting, as we did not want to seem insensitive.
"As some of us in EXODUS are parents, of course these things hit close to home, it's every parent's worst fear," Holt continued. "These moments are the stuff of nightmares, and life, as well as music, isn't always pretty. But when we start to overreact to things like lyrics by any band, including EXODUS, and start arresting people, we are caving in to paranoia and are well on our way to becoming an Orwellian society."
Meanwhile, Evans' sister Ashelynn said they were "all shocked" when her brother was arrested for the terroristic threats. "We couldn't believe that you could do that or get in trouble for that," she told WFIE. "I don't personally agree with the band or the music but I agree that you should have the choice to listen to it if you want to."
While in no way similar, earlier this year Justin Bourque posted lyrics to a Megadeth song on his Facebook page hours before he went on a shooting spree in New Brunswick that killed three RCMP officers. Bourque also posted lyrics by Dio and Dethklok in the weeks and months prior to the shootings.
As for Exodus, the band is releasing a new album entitled "Blood In, Blood Out" next month. The band will support the album on a tour with Slayer and Suicidal Tendencies.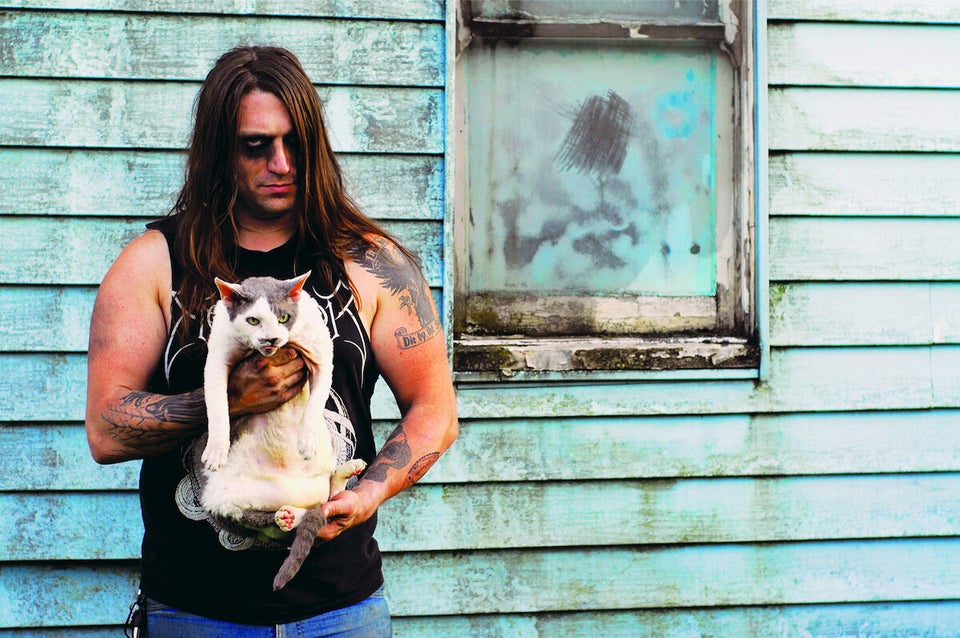 Metal Cats by Alexandra Crockett / powerHouse Books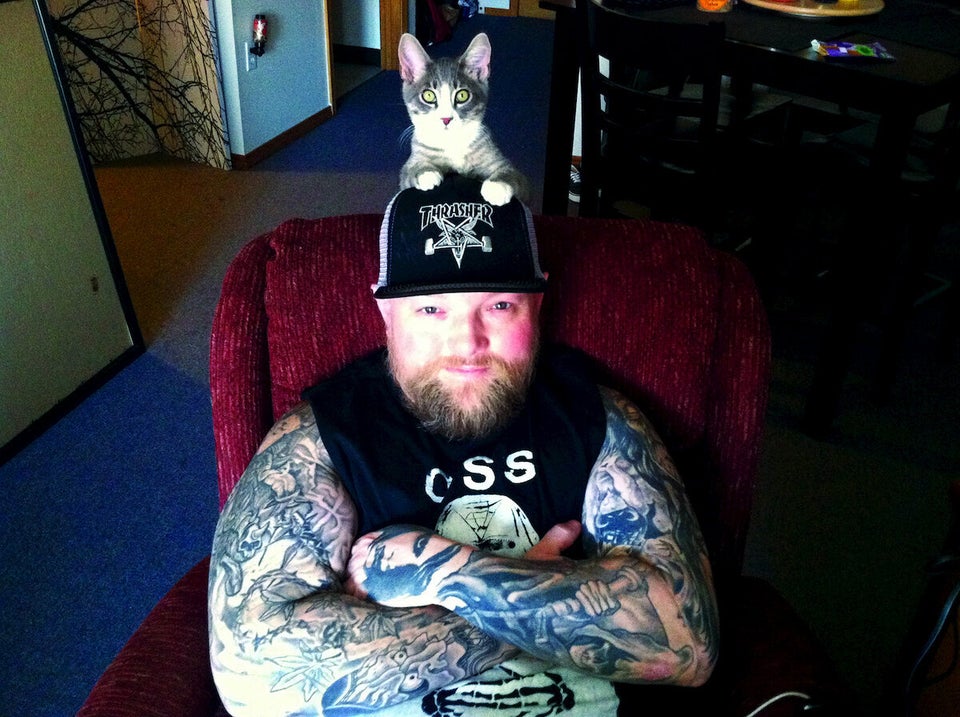 Metal Cats by Alexandra Crockett / powerHouse Books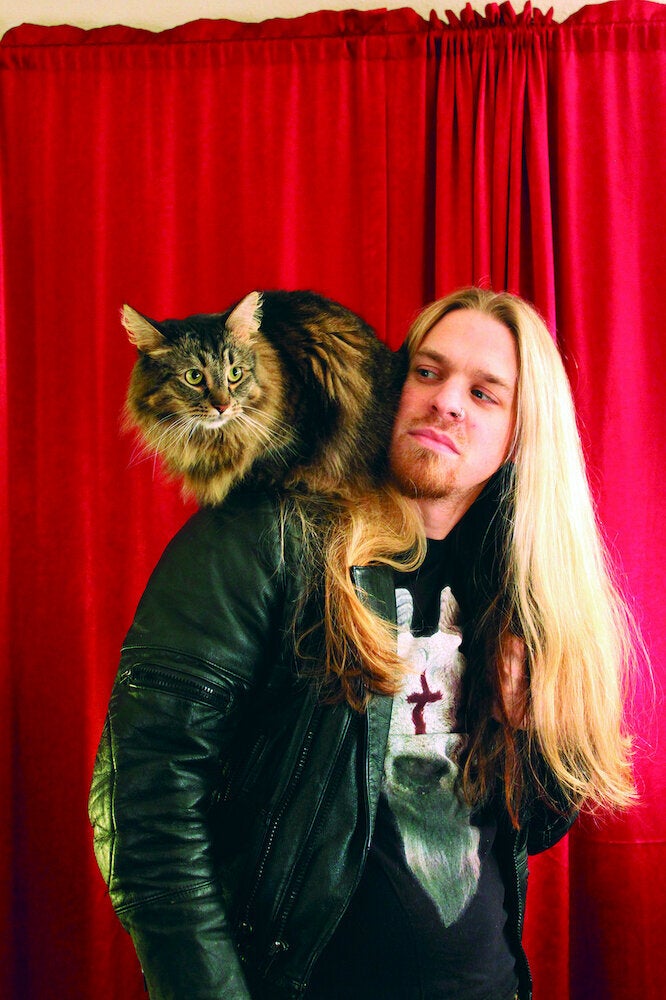 Metal Cats by Alexandra Crockett / powerHouse Books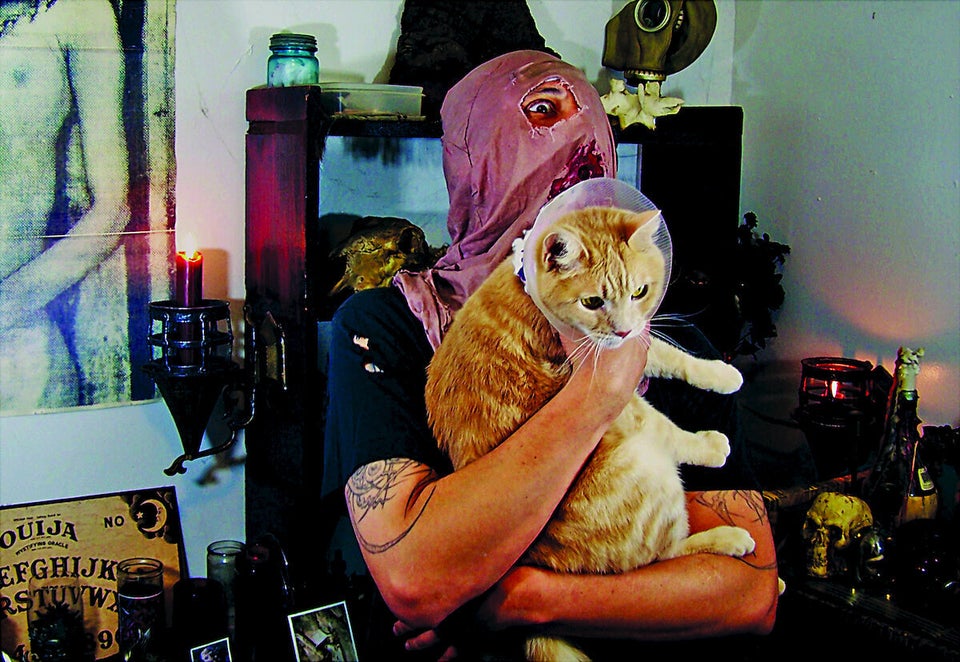 Metal Cats by Alexandra Crockett / powerHouse Books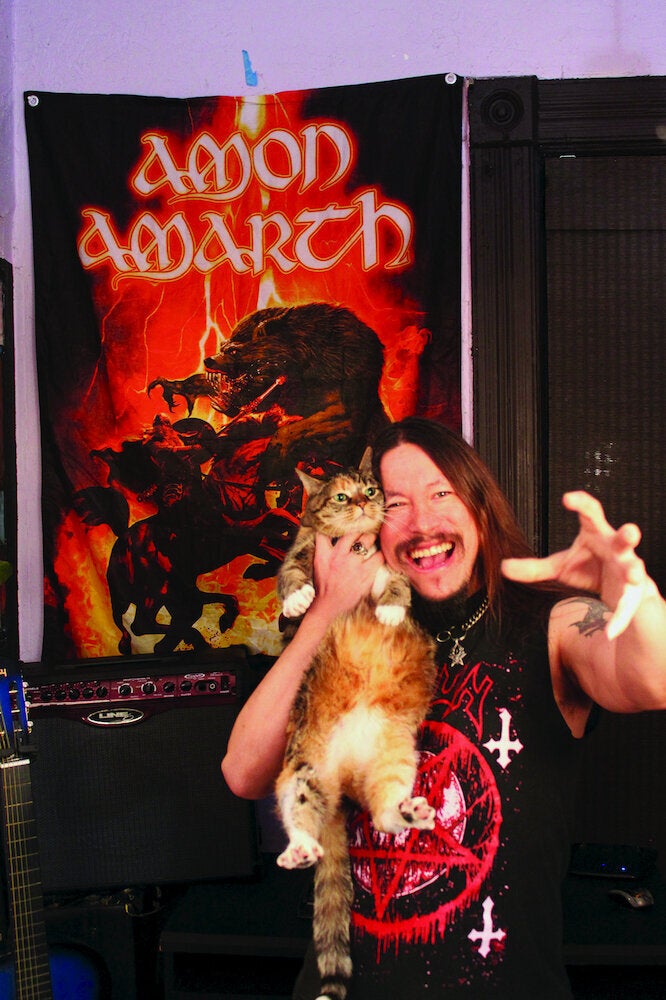 Metal Cats by Alexandra Crockett / powerHouse Books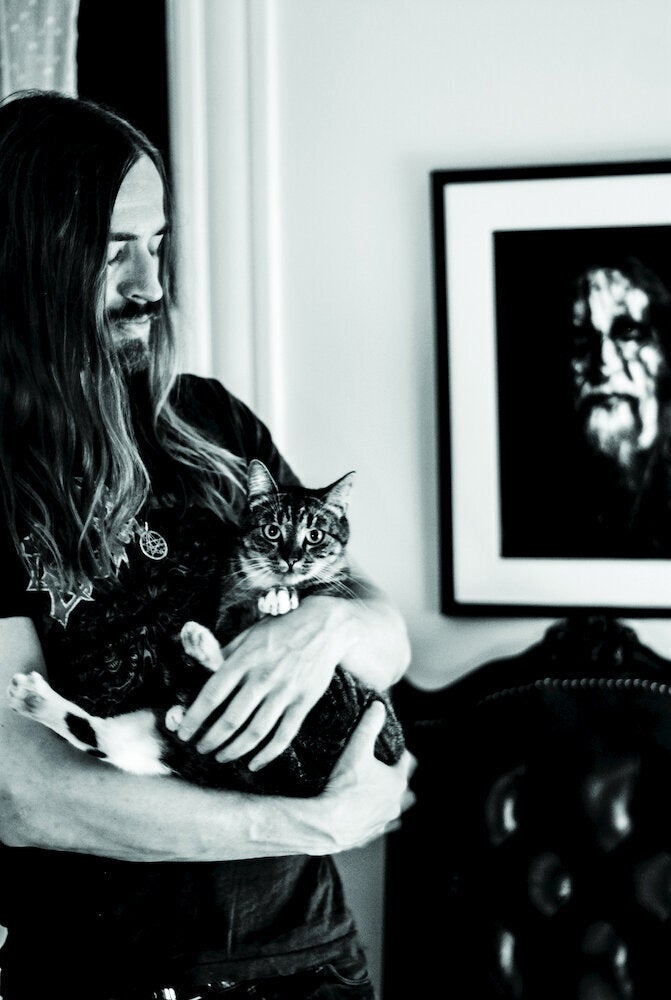 Metal Cats by Alexandra Crockett / powerHouse Books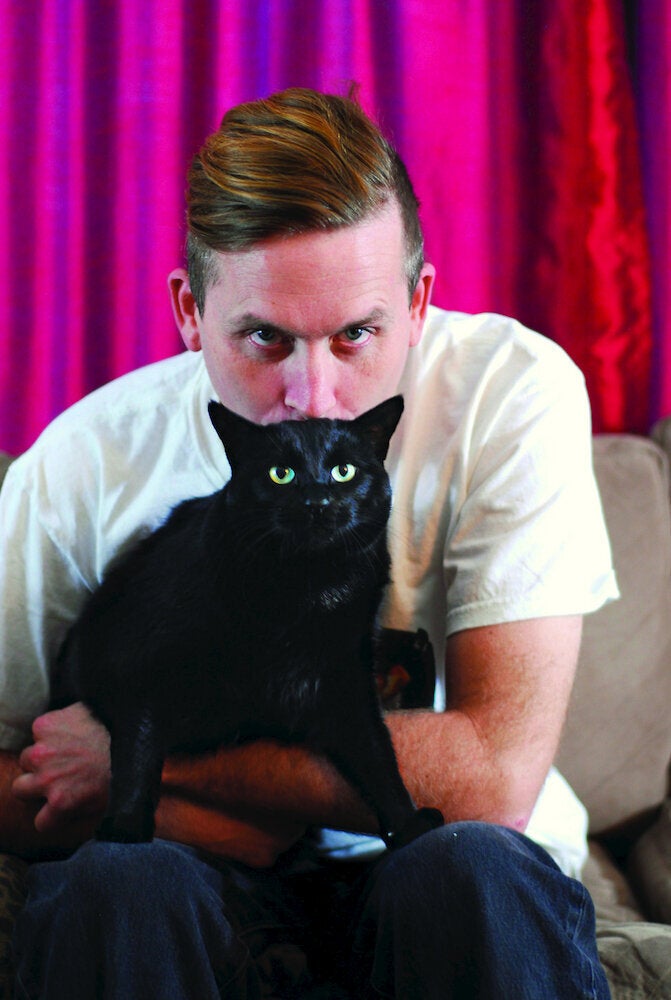 Metal Cats by Alexandra Crockett / powerHouse Books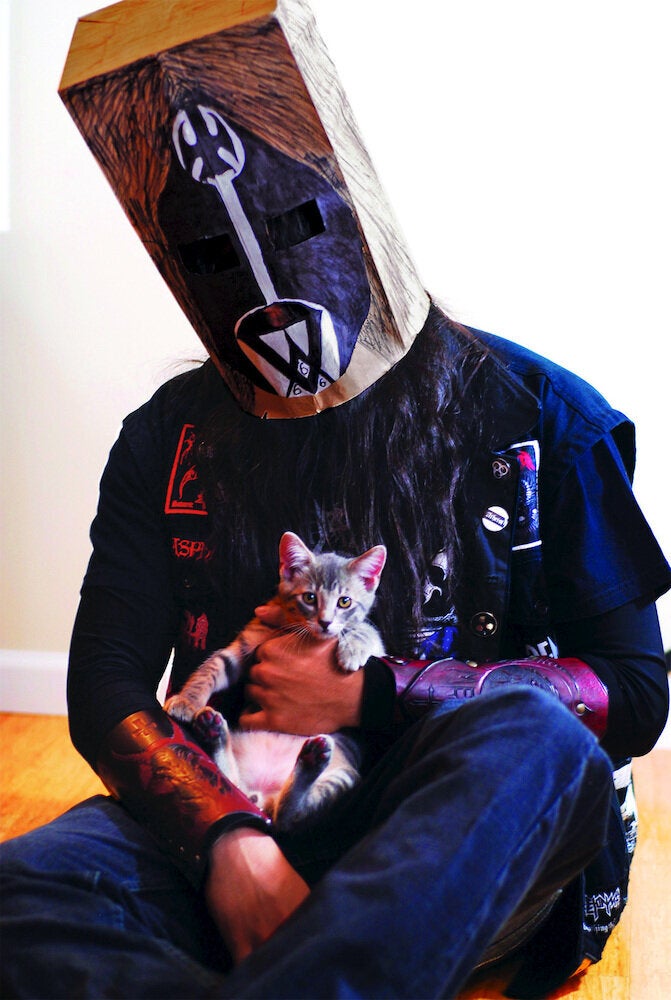 Metal Cats by Alexandra Crockett / powerHouse Books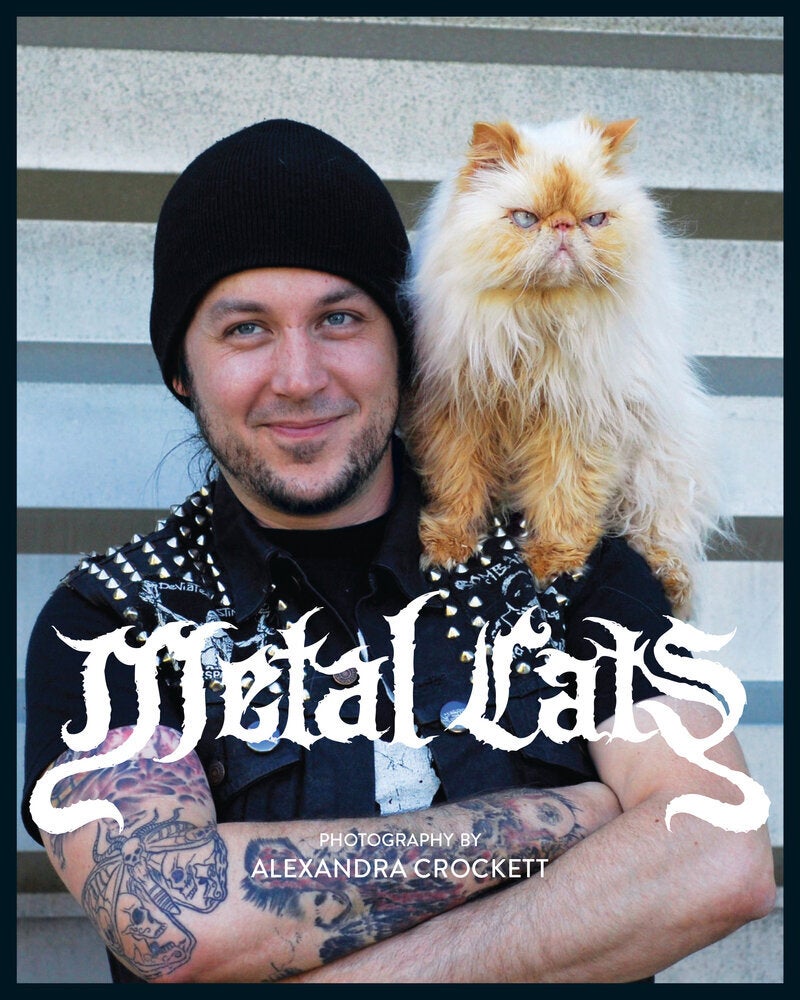 Metal Cats by Alexandra Crockett / powerHouse Books
Striker - 'Armed To The Teeth'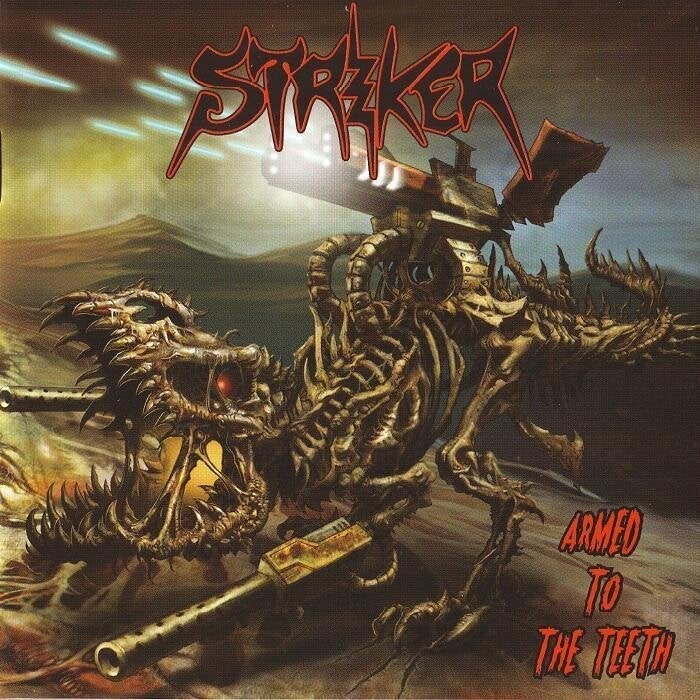 Exodus - 'Shovel Headed Kill Machine'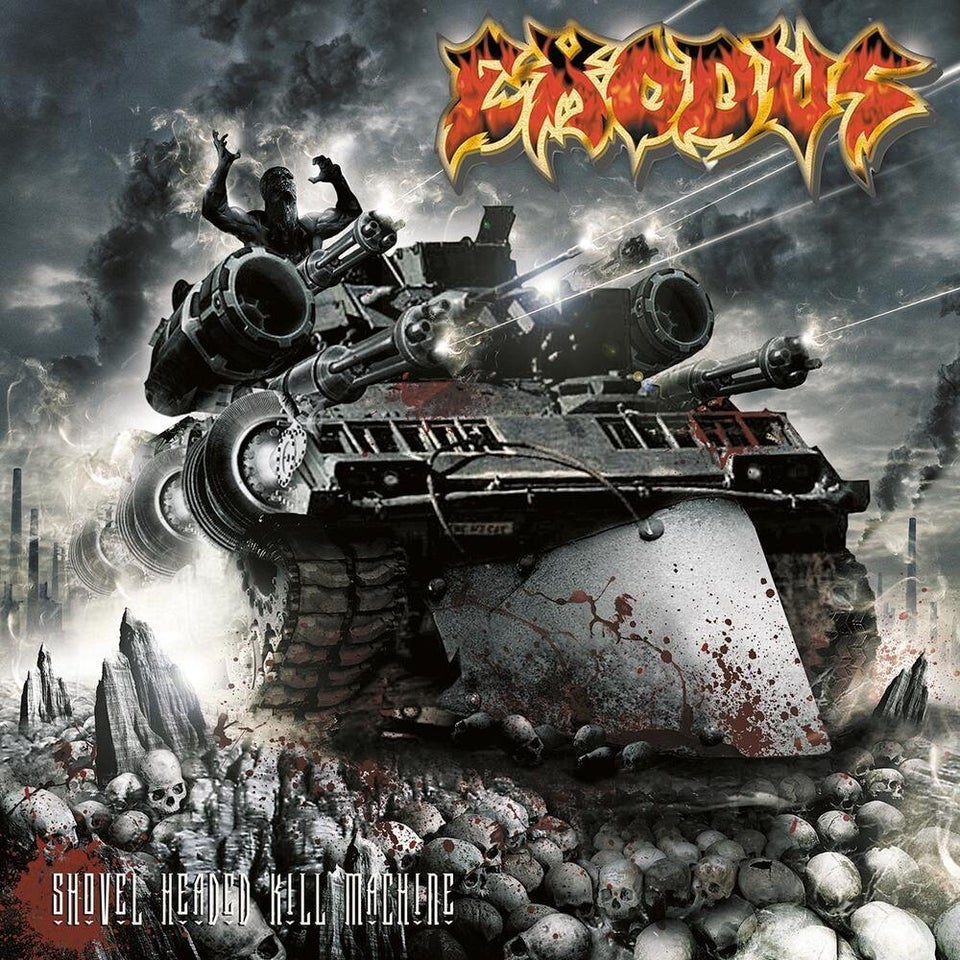 Riot - 'Thunder Steel'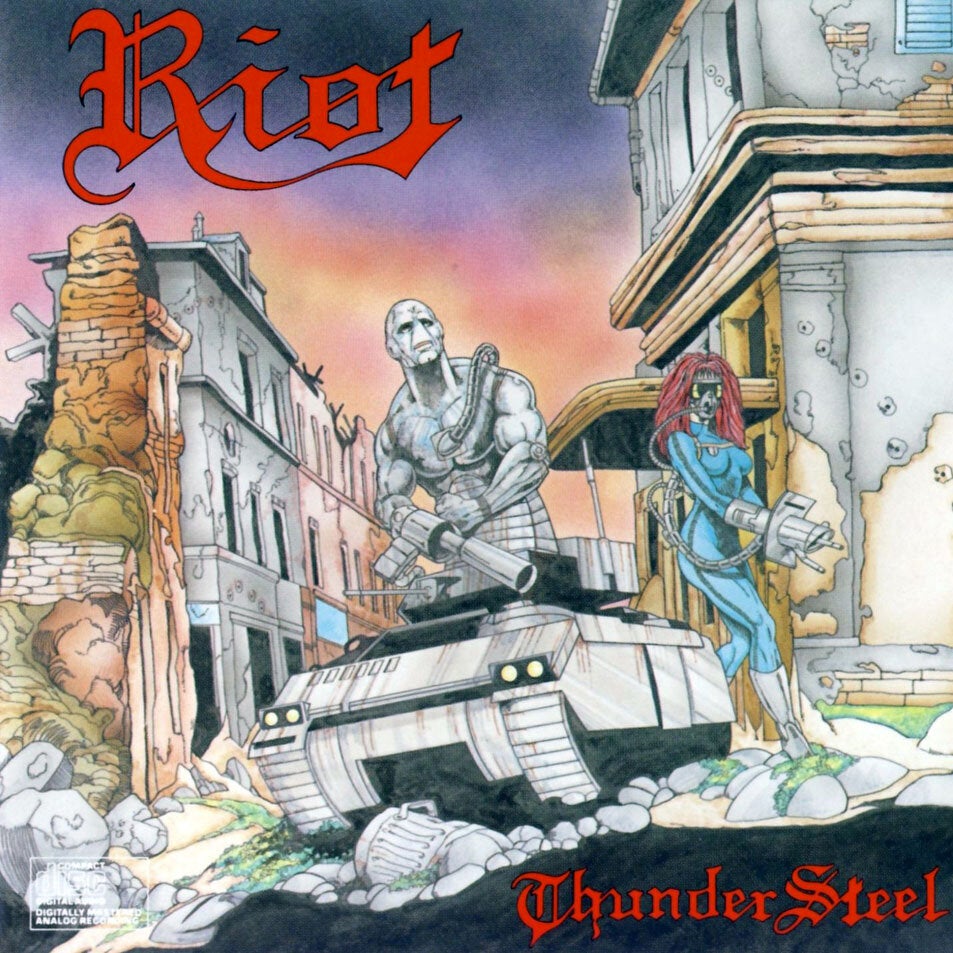 Iron Maiden - 'Somewhere In Time'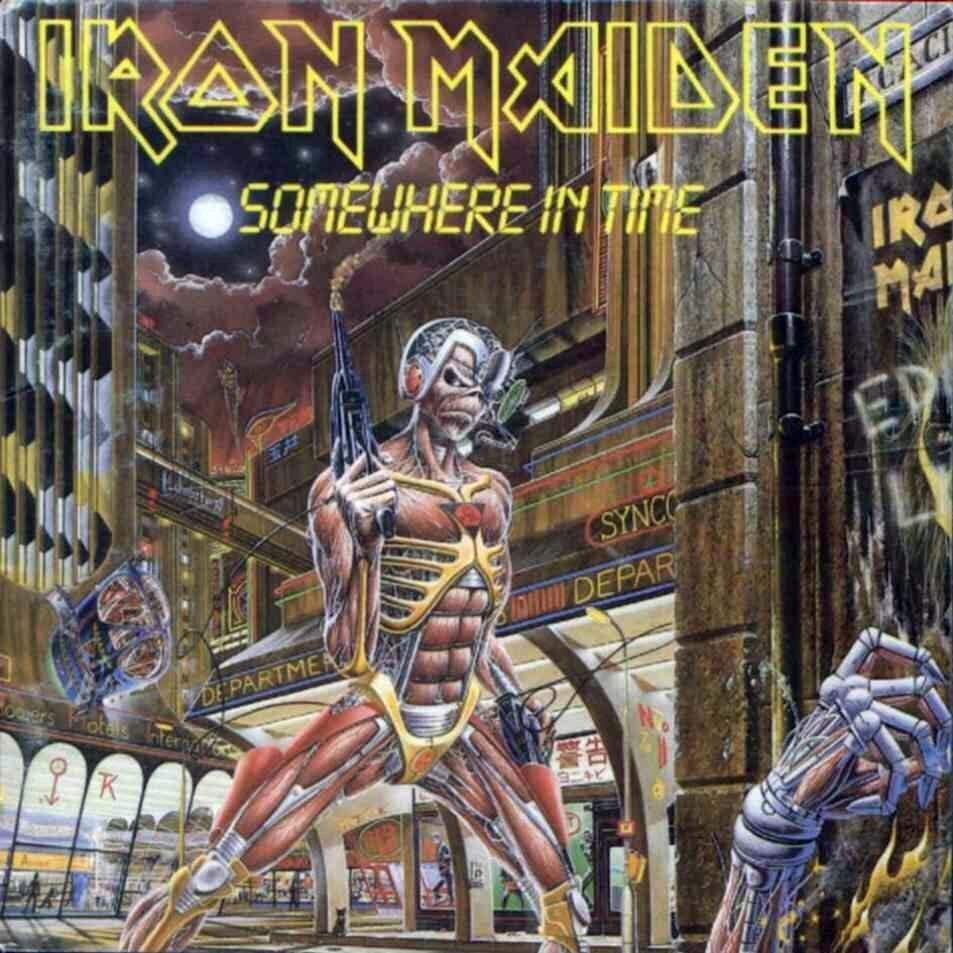 Battle Beast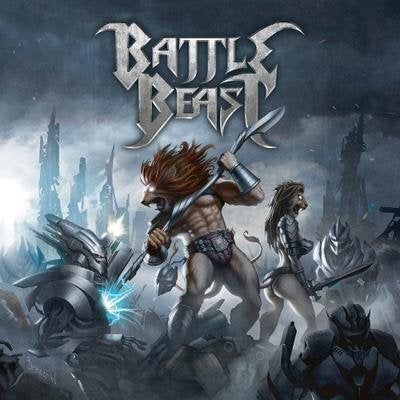 Scanner - 'Terminal Earth'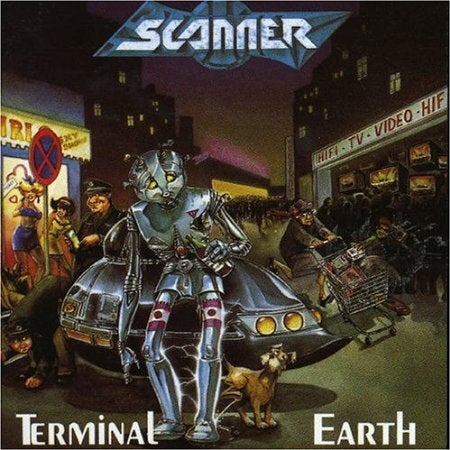 Aerosmith - 'Just Push Play'