An adorable baby moose was filmed nuzzling up to people outside a Tim Hortons in Lively, Ont. on Monday, in what may be the year's cutest and most Canadian animal story.
Video of the approximately week-old animal, which was posted to Facebook on Monday and uploaded to YouTube Tuesday, shows the animal allowing people to stroke its head.
The moose, which is believed to be male, was later taken to the refuge centre with its umbilical cord attached, and has started bonding with two caregivers, animal care manager Gloria Morissette told The Huffington Post Canada.
"They actually sleep with this moose, he doesn't like to be alone," she said.
"It's really important for their development to establish a bond, otherwise they'll just pine away and not do well at all."
The moose will be raised at the centre until employees are comfortable releasing it back into the wild.
"He has to be able to function on his own, he has to be eating solid foods," Morissette said.
"We don't want to release (him) during hunting season so it would either be later in the fall or the spring."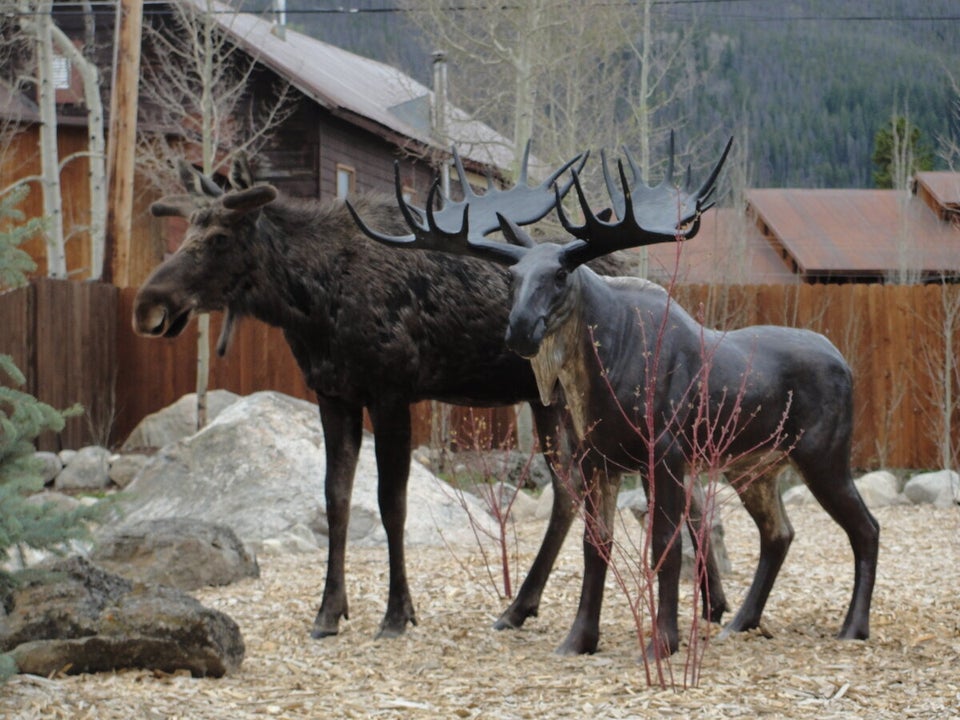 Moose 'Loves' Moose Statue