He calls himself the Tiger Nanny for all the right reasons: Abdullah Sholeh has befriended a Bengal tiger for more than eight years now.
Sholeh lives with Mulan, sleeps with the tiger and even play fights with the 392-pound predator — which can also look like a vicious attack from miles away.
"Mulan is a spoiled tiger. She is exactly like my best friend," he tells Barcroft TV in the video above. "Having a little scar from her doesn't mean anything to me.. getting a scratch or even a bite from her is a common thing."
And while she just may be a giant version of a house cat, there are risks Sholeh has to consider. Watch the video above to find out what the two are up to today.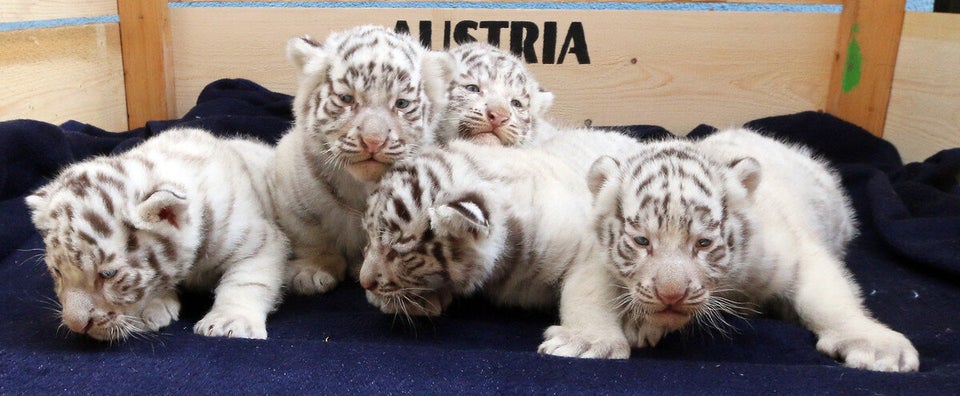 Rare White Tiger Litter Born At Austria Zoo