I was out of town in October when tickets to Ariana Grande's Toronto concert went on sale, so getting tickets meant enlisting a friend's help because I couldn't take the chance of not getting great seats. These tickets were intended as my daughter's "big" birthday present. The concert was taking place a few weeks before her eighth birthday, which in my mind would make her first concert experience all the more memorable.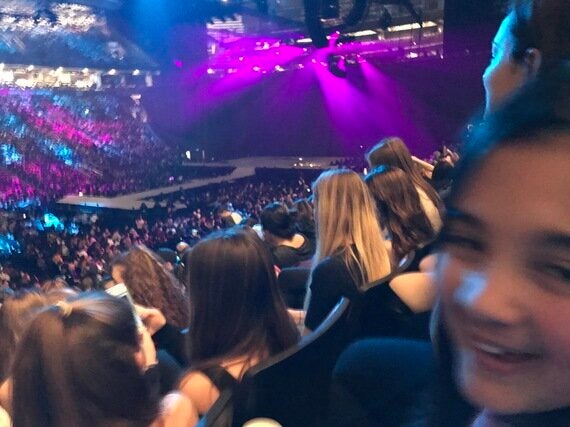 I don't remember all the details of my first concert, but 35 years later I can still tap into the thrill I felt seeing my heroes on stage and screaming along with thousands of my fellow fans. It meant a lot to me, and I was eager to be a part of both my children's first concert memory.
To Maggie, Ariana Grande is "Cat," her favourite character on her favourite show, Sam & Cat, one of the most-watched programs on our family Netflix account. She can't tell you the name of any Ariana Grande song, but she always perks up at the mention of her name because being an Ariana Grande fan makes her a part of something special she shares with her friends.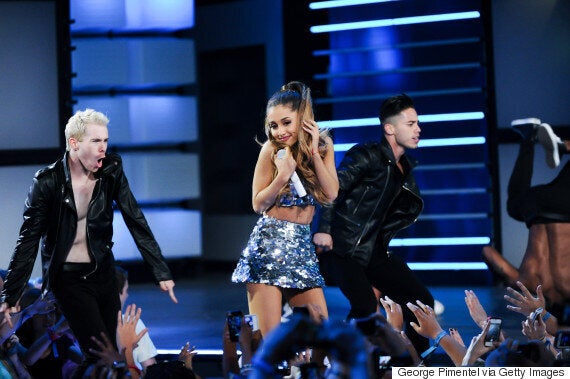 Music certainly has been that and so much more for me. As a child, my records provided a place to dream, the lyrics were my words when I was too young or too lost to find my own. Sharing this passion with friends or even strangers gave me a sense of belonging.
Our excitement as the date drew near was palpable. On the night of the concert I even had to talk Maggie out of wearing her party dress, a choice she had made to reflect the sense of occasion that we both had been feeling and which ramped up to the point of giddy as we joined the huge crowds working their way through the security check.
During our wait, Maggie was full of questions. Would this be like the rock concert she and her classmates saw at that church last month? What do I think Ariana's favourite colour is? Does she get to skip school tomorrow since she'll be so tired from going to a rock concert? She also asked why it was taking so long to get inside.
I tried as delicately as possible to explain to her what was happening, why the guards were making people open their bags, but I tried to avoid being specific about what they were looking to find. I was reluctant to detract from our special night by drawing attention to the possibility that we were entering a potentially dangerous situation. I tried in vain to skirt the issue, finally settling on some vague comment about weapons and a need to make sure everyone was safe.
How do I talk my child about hatred, violence and fear?
This news didn't faze Maggie in the least. In fact; her response was matter of fact: "Of course! That's because of what happened to President Lincoln, right?" To Maggie, this was her only frame of reference. Everyone standing within earshot shared in the laugh.
There were a lot of young girls in the audience that night -- many a little older than Maggie, others seemed to be younger and having a similar special outing with their moms. We took selfies and played with Snapchat. Then Ariana took the stage and my little girl had her magical moment, screaming and dancing and experiencing a sense of camaraderie with the strangers who were seated around us.
I've spent 25 years working as a music publicist, and am lucky enough to attend a lot of concerts, but not once have I ever feared for my life. And I certainly never thought twice about including my children in this kind of experience.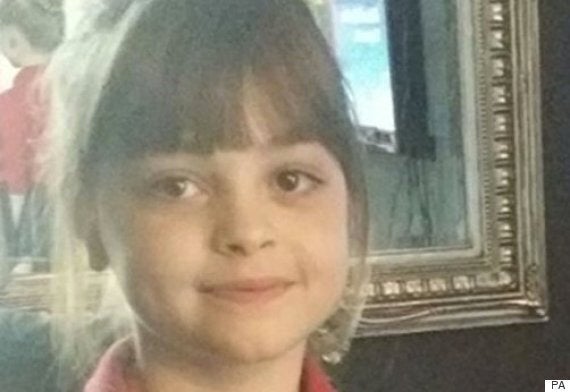 When the attack at Bataclan happened, it hit me hard. It was my community, my industry and it was way too close to home. I was angry, outraged and shaken by these acts of terror.
But today I am feeling something different. The news of Saffie Rose Roussos' death has me overcome with grief and has rocked me to my core. She was Maggie's age. Saffie Rose's parents must have shared in her excitement about the concert, just like I did. They should be at the dinner table with her now, hearing all about her great night.
So today, the shocking reality that what happened in Manchester could have happened to us leaves me feeling helpless.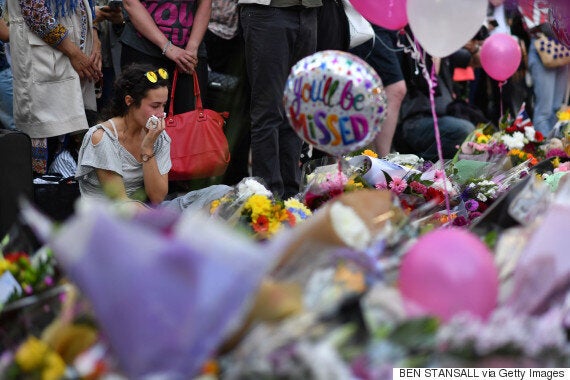 How do I talk my child about hatred, violence and fear? How do I expose her to the incomprehensible acts of terror when I can't assure her that I will be able to keep her safe?
In this grief, I haven't the words to express my confusion and my rage, but I am angry and I will stay angry. I will show my daughter that we will not live in fear. There can't be terror where there is no fear. We will not give up our right to think, feel and experience our lives the way we choose, and I will teach her that we will always choose acceptance, compassion and love.
Follow HuffPost Canada Blogs on Facebook