Boxing champion Manny Pacquiao has apologized after a TV interview earlier this week in which he compared LGBT people to animals.
"Have you seen any animal having male-to-male or female-to-female relations?"
"If you have male-to-male or female-to-female [relationships], then people are worse than animals."
He is also a member of the Philippines house of representatives and is running for a seat in the senate, according to NPR.
Filipino comedian Vice Ganda was among the many who criticized Pacquiao, alluding to his rumoured marital infidelity and absenteeism in Congress.
"To engage in sexual relations with the same gender is worse than animals? Then what do you call sleeping with other women while you're still married? Please answer, Manny!" Ganda tweeted, as translated by Inquirer.net.
"Manny, it's good that you are attending your prayer meetings but it wouldn't hurt if you will attend sessions in Congress."
The comments also didn't sit well with Ladlad, an LGBT political party in the Philippines, which encouraged citizens not to vote for him.
Even Pacquiao's famed former opponent, Floyd Mayweather, weighed in, saying in a TMZ interview that he needed to be more accepting.
Following the politician's apology, Ganda likely gave voice to many who disagreed with him.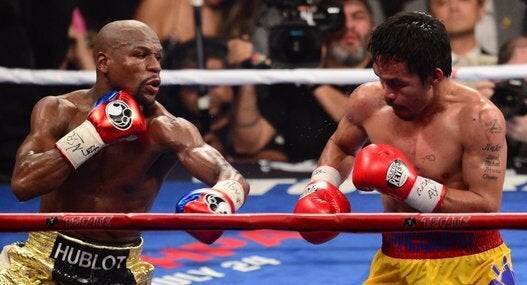 Floyd Mayweather - Manny Pacquiao