A Conservative leadership contender is welcoming the endorsement of Canada's so-called "Prince of Pot."
Quebec MP Maxime Bernier, whose campaign is built around libertarian principles, won over notorious British Columbia-based marijuana activist Marc Emery on Wednesday.
A spokesperson for Bernier's campaign says it is another example of the big tent Bernier is trying to construct.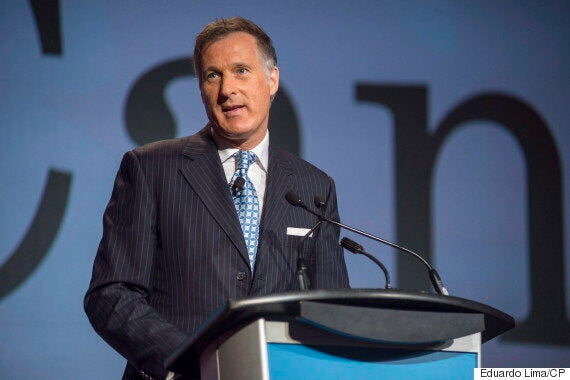 Tory MP Maxime Bernier speaks at the 2016 Canadian Telecom Summit in Toronto June 7. (Photo: Eduardo Lima/The Canadian Press)
"Mr. Bernier is trying to build the largest possible coalition of Conservatives, and people who have never voted for the CPC, in order to win this campaign and defeat Justin Trudeau," Maxime Hupé, the Bernier campaign's director of communications, told The Huffington Post Canada in an email.
"He welcomes the endorsement of everyone who believes in his plan for more freedom, respect, responsibility and fairness."
It's a safe bet Emery's endorsement will raise eyebrows. The activist called former prime minister Stephen Harper a "tyrant" in 2014 when he returned to Canada after serving a prison sentence in the United States for selling marijuana seeds.
Emery said at the time the Tory government "betrayed" him by turning him over to U.S authorities in 2010, and vowed political revenge by campaigning for Justin Trudeau's Liberals.
Emery's wife, Jodie, sought to run for the Liberals in Vancouver but was not given the green light from the party's candidate review committee. She urged voters to elect a Liberal government, anyway.
Supported Liberals out of obligation
"I've been waiting for a Conservative candidate in this country for 30, 40 years who wasn't anchored to all these backwards social conservative things that are settled policy, like abortion, like same-sex marriage," Emery said.
As a "cannabis leader," Emery said he had an obligation to support the Liberals in the last election because the party was committed to legalization.
He said he doesn't even know what Bernier's pot position is — and doesn't care.
'Absolutely I will join the Conservative Party'
"To me, legalizing marijuana is a settled policy," he said, adding that he thinks Bernier's position on the drug will be nuanced and consistent with libertarian principles.
The activist said he has already given $60 to Bernier's campaign and plans to give more money.
"Absolutely I will join the Conservative Party in order to vote for him for leader," Emery said. "I've never been as enthusiastic in my whole life."
Since forming government, Trudeau's Liberals have pledged to introduce legislation to legalize marijuana, but have not budged on calls from New Democrats to decriminalize the drug in the meantime.
"Absolutely I will join the Conservative Party in order to vote for him for leader."

— Marc Emery on his support for Maxime Bernier
Bernier has said he supports marijuana legalization "in principle," but wants to see the Liberal plan before commenting further.
The Conservative MP would not tell HuffPost earlier this summer if he supports private businesses selling pot, once its legal, or Canadians growing their own for recreational use.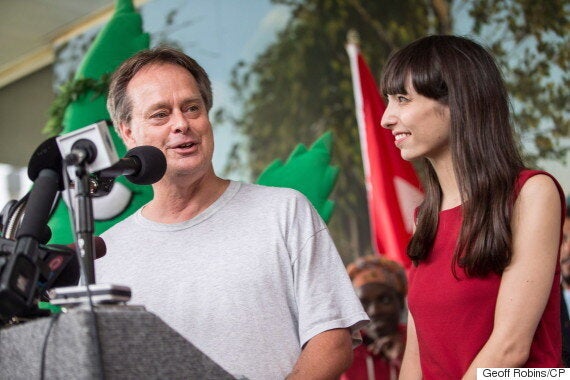 Marc Emery speaks at a press conference in Windsor, Ont. on Aug.12, 2014. (Photo: Geoff Robins/The Canadian Press)
The Tory MP has, however, accused the Trudeau government on social media of seeking to "expand bureaucracy and the nanny state" when it comes to pot.
Bernier has taken a number of policy positions this summer that he says advance free market principles and economic freedom. He has called for an end to the supply management system for dairy and poultry, the privatization of Canada Post and major airports, and deregulation of the telecom industry.
With a file from The Canadian Press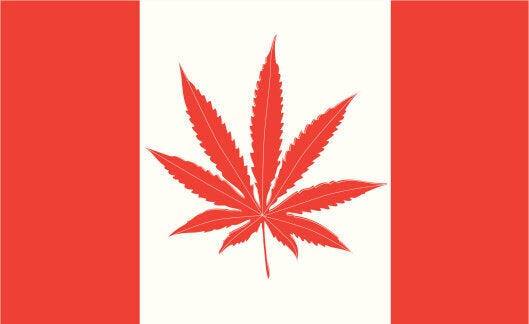 Which Province Smokes The Most Pot?
Popular in the Community