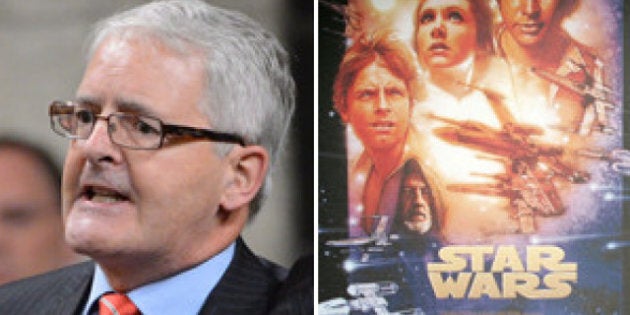 To mark the official start of the federal Liberal leadership race, The Huffington Post Canada asked all the declared candidates to tell us, in their words, why they decided to run. Marc Garneau, the former astronaut and Member of Parliament for Westmount--Ville-Marie in Montreal, announced his bid for the Liberal leadership on October 28, 2012.
This isn't rocket science.
One aspect of running for political office after being an astronaut is the space jokes. I admit it: I'm fond of them. "Marc Garneau: soft on gravity." "Marc Garneau: not down to Earth." "Marc Garneau: He didn't come back from space for you." (Rest assured, I did.)
It's also a career shift that raised some eyebrows. As I prepared to launch my campaign for the Liberal leadership, people repeatedly asked why, having been fortunate enough to enjoy a career that's taken me around the planet more than a few times, I'd want to risk my reputation on something the media has already written off as a win for someone else?
The reason is simple: Canada's challenges are always worth rising to meet. And I am up to the challenge.
Canada is a country of exceptional people who rise to the challenge. And we have no shortage of them. Too many new Canadians are failing to find work in their area of expertise. We are bleeding manufacturing jobs. Canadian entrepreneurs need to leave the country to bring their ideas to fruition, and our youth unemployment is double the national average. We can -- and must -- do better.
I'm a Liberal because Liberals believe in the energy of the private sector and the balance of the public sector. We believe in a market-driven economy. We believe in complementing fiscal discipline with progressive social policy, in the protection of the environment, and in using science when formulating policy. We believe in education and innovation.
The Liberal Party must be open to everyone. We must build on our past, not live in it. We must stop looking for easy, quick fixes. Only when we act in the national interest -- not in the interest of achieving power -- will we regain the trust of Canadians.
As leader, I will place a relentless focus on the development of a creative, knowledge-based, innovative economy that builds on our manufacturing sector, our aerospace sector, our agricultural sector, and our natural resources sector. We need an economy that taps the full potential of our talented and educated workforce, and that celebrates small businesses as generators of wealth and jobs.
We need to focus, wholeheartedly, on building a 21st-century economy. We are blessed to have abundant natural resources, but there's so much more we could be doing; we SHOULD be doing. Canada is too diverse; too dynamic; too smart to simply rely on only one economic sector.
This isn't rocket science -- AND believe me, I know a thing or two about rocket science. But it is a challenge, and a challenge that together, we must rise to meet.
I am the son and grandson of military men who stood up to tyranny. I am an engineer who understands that what turns science into magic is innovation. I am an executive who has run a major organization renowned around the world, and I am an educator who has had the privilege to lead an innovative and growing university.
I believe in excellence. I believe in commitment. I believe in duty with honour, and in the power of education. Those are the lessons I learned from my father and grandfather, and they are the lessons I will pass on to my children and grandchildren. But most of all, I believe in my country. I am running for Liberal leader because together, we can take Canada to new heights.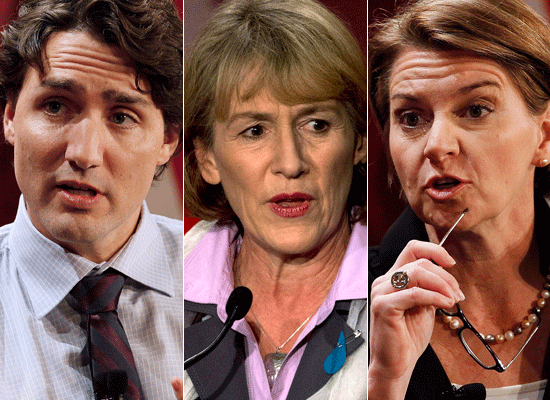 Liberal Leadership Candidates