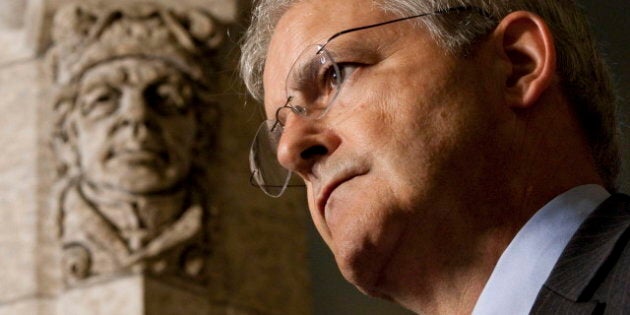 A Liberal leadership hopeful who knows a thing or two about science says the Harper government is afraid of facts that conflict with its message.
"I would want the unvarnished truth from the head scientists in this country, telling me, 'Yes, global warming is real' — that kind of stuff," the Quebec MP said. "I believe we need to blow open the doors and let the real world in — we need to share it with Canadians whether it's embarrassing to us or not. If you believe global warming is a fact based on scientific evidence you should be able to say that as a scientist."
The issue made for a biting rant earlier this week from CBC comedian Rick Mercer, who said attempts to control how scientific information is shared are just part of a "new Canada."
"The days of discussing science and your findings in public, they're over," Mercer said. "It is a bygone era, like smoking in the supermarket."
"I believe this is disturbing political climate change," he said. "I feel that it threatens my academic freedom and potentially muzzles my ability to publish data and interpretation and talk timely on science issues of potential public interest without government interference."
As the Liberal leadership race winds down, Garneau is probably hoping his defence of the scientific community will score more points that his call for a one-on-one debate with Justin Trudeau.
The offer — promptly rejected by the Grit front-runner — was widely mocked on Twitter.