After a night of watching "RuPaul's Drag Race," Marc Jacobs noticed his sweater on a tall, handsome contestant. He was intrigued. Fast forward two years later and that very contestant is now in Jacobs' latest ad campaign.
Dan Donigan, a.k.a. MILK from season six of "RuPaul's Drag Race," is Jacobs latest muse to star in his spring 2016 collection, which features the individuals who inspire the designer most.
"This season's ad campaign represents a series of connected events; a visual narrative," Jacobs writes on Instagram. "It is a personal diary of people who have and continue to inspire me and open my mind to different ways of seeing and thinking."
Donigan, a former Marc Jacobs employee at a store in Provincetown, MA. (where he purchased that very sweater, FYI), is praised by Jacobs for his "unique, artistic drag sensibility," to which the designer writes, "reminded me so much of the amazing drag characters of my club days at The Pyramid, Copacabana and other New York haunts I used to frequent."
Jacobs also included a direct message he received from the "RuPaul's Drag Race" contestant in the caption of MILK's portrait, shot by David Sims:
"I wasn't sure what I wanted to do with my life. I was lost. All I knew was that I wanted to flex my creative muscle and most importantly, be happy," Donigan writes in the thank you message to Jacobs. "Working for your namesake company helped me along the way. It was living the summer of 2011 at the store in Ptown that opened my eyes to so many different outlets of what the art of drag could be. It wasn't necessarily about female impersonation. It was about representing oneself in the most fabulous way, whether it be a Cher impersonator or throwing a shit ton of glitter on your face and dancing the night away in a basement!"
"I am happy to be a weirdo, I am glad to be a misfit...I am proud to be a face of the @marcjacobs SS16 campaign!" Donigan wrote on his personal Instagram account. "Thank you to everyone who was involved in making this unbelievable dream possible!"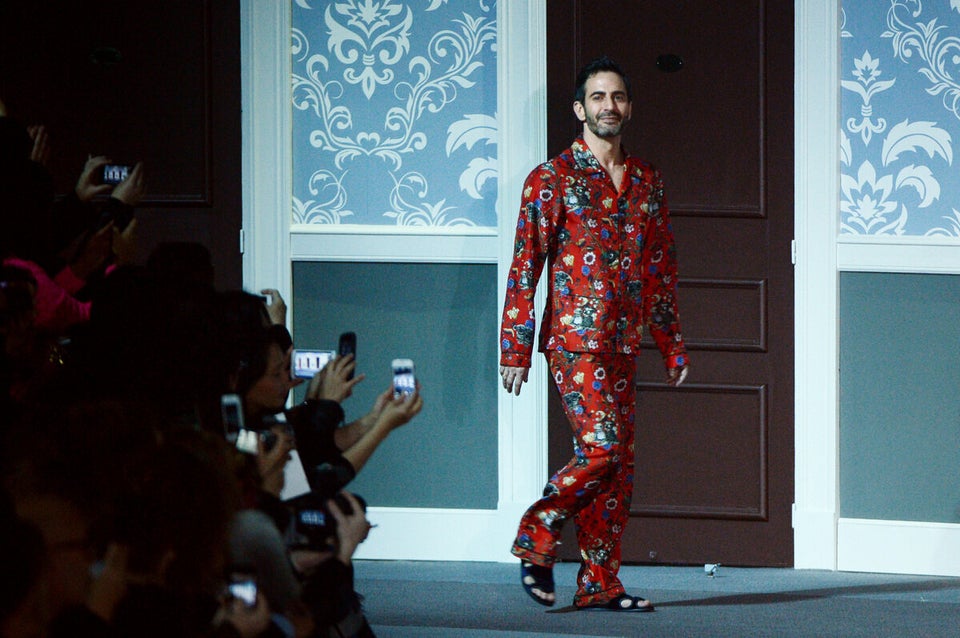 Marc Jacobs Through The Years