Marché Ferdous won't let you go hungry.
The Montreal eatery is offering up free food to those who can't afford it. The restaurant has been doing so for months, after noticing a growing homeless population in the neighbourhood.
A sign on the door welcomes everyone — regardless of whether they have money.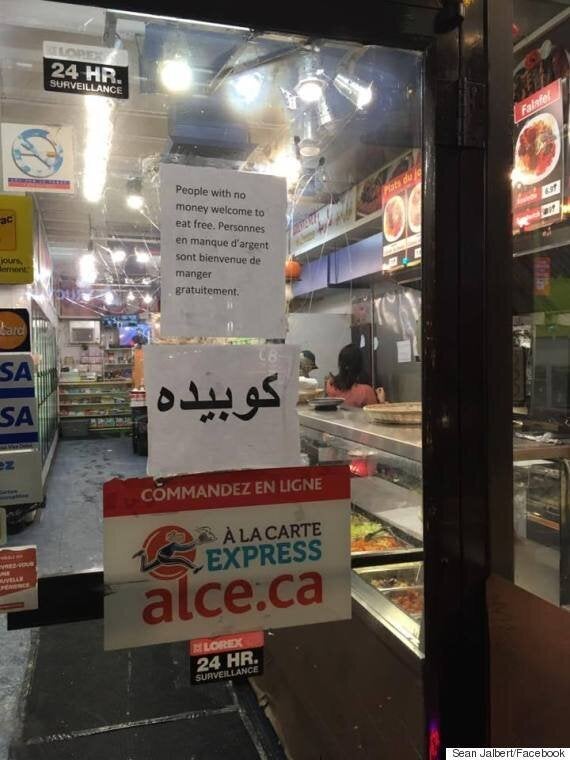 "Curious enough I walked in and pretend I had no money and asked for food," Jalbert wrote on Facebook. "She didn't ask anything, but said we welcome you and pick whatever you like, including anything I wanted to drink."
Jalbert, who said their generosity made him "warm inside," thanked them for their efforts and paid for the meal. He wrote about the experience on Facebook Monday, asking friends to share the story so the eatery could get the credit it deserves.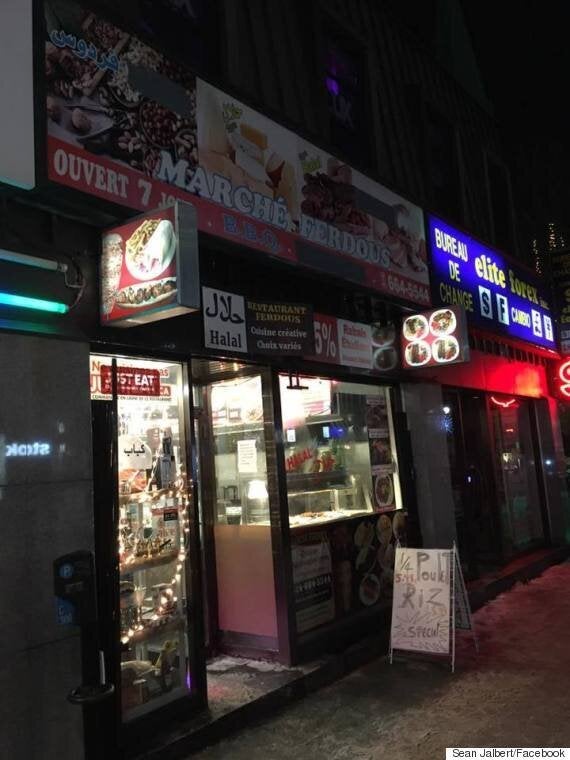 The post has since been shared more than 5,000 times, and the story is making headlines around the world.
"Because at night, if you still have leftover food, you end up throwing it [out]. So why not give it to those in need?" Abdelkader Bejaoui told CTV News.
The restaurant's co-owner Ala Amiry echoed the sentiment, saying he only hopes to "reflect our real image of Islam and Muslim people."
"You have to give to the people if you want the blessing from God."