It only took one night for the Paralympic Games to inspire people around the world.
Four-time Paralympic medallist Marcia Malsar was carrying the torch during the opening ceremony in Rio on Wednesday night when she dropped the flame and fell.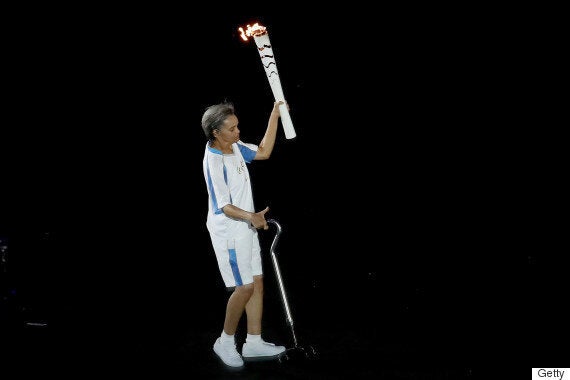 Malsar — Brazil's first-ever Paralympic gold medallist — had been walking with the assistance of a cane in the pouring rain when she stumbled. But she hardly missed a beat. (Watch video above.)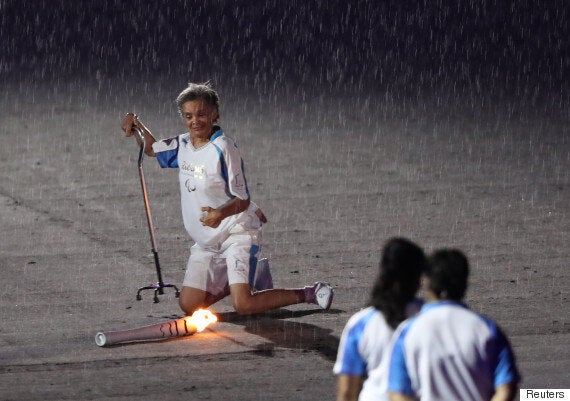 A pair of staffers put the torch back in her hand, and she picked herself up and kept on walking — to a roar of applause.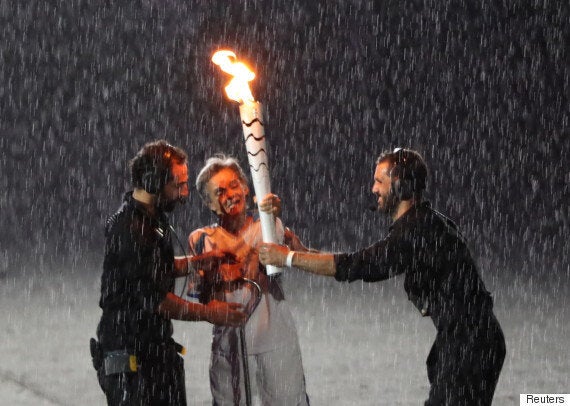 As planned, Malsar handed the flame to Brazilian Paralympian Adria Santos, a former runner who is visually impaired.
Malsar won Paralympic gold in 1984 in the 200-metre race, and went on to earn three more Paralympic medals.
And, it appears, has yet to stop inspiring people.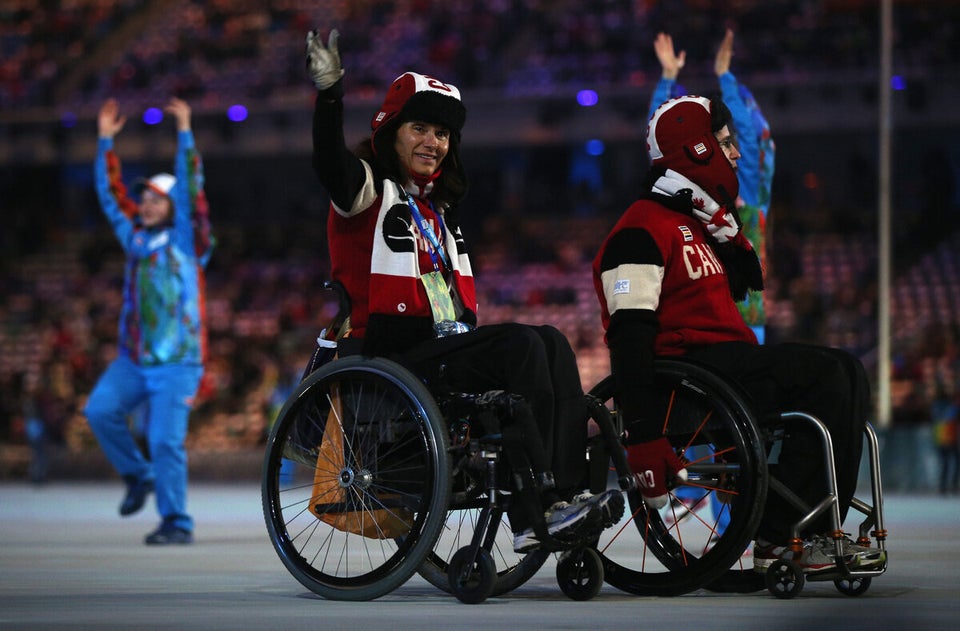 2014 Sochi Paralympics Closing Ceremony