Two separate trust funds have been established to benefit Marcus Cirillo, the five-year-old son of fallen soldier Cpl. Nathan Cirillo. The 24-year-old Hamilton native was fatally shot while guarding the National War Memorial in Ottawa on Wednesday, leaving his child and dogs behind.
Corporate businesses and banks, including TD Bank, the Royal Bank of Canada, Scotiabank and CIBC have all made public donations of $20,000, while Rogers Communications and Loblaw Companies Ltd. have given $25,000 each. The Indiegogo page also cites over 1,700 individual donations, amounting to $145,000 and counting.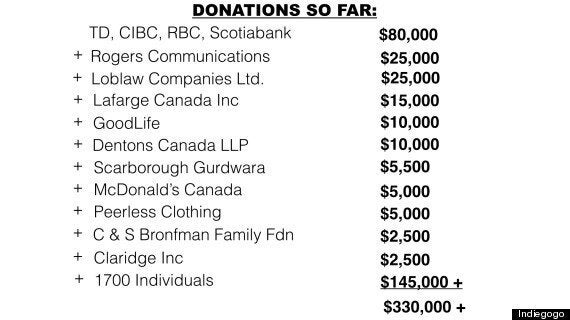 "Grassroots movements like the Stand on Guard Fund are the truest demonstrations of our nation standing together in their support for the members of our Canadian Armed Forces and their families," said Shaun Francis, chair of True Patriot Love, in a statement on its website.
The Toronto Maple Leafs are also supporting this trust. In a short news item on the team's official webpage before Saturday night's game, the Leafs made special note of being able to "accept contributions to this trust account" at its Real Sports Apparel retailers at the Air Canada Centre.
Here's how you can contribute to the two official funds: visit the Indiegogo page here, or make a donation to the Marcus Cirillo Trust using the information below:
TD Bank 'Marcus Cirillo Trust'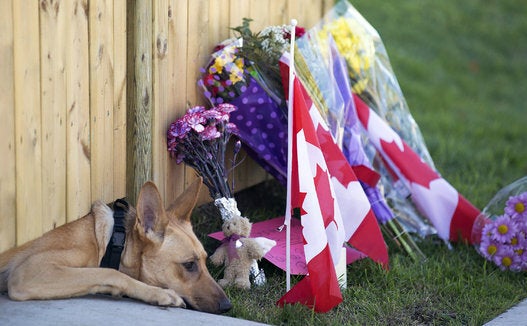 Nathan Cirillo's dogs wait for their master
Popular in the Community