"I think she's watching her back. I think she probably has people who pretty much tell her what is appropriate for her to wear," the Handmaid's Tale author told the crowd. "I don't think she's become the fashion plate that [Princess] Diana was, and I think she's probably doing that advisedly, wouldn't you say?"
Atwood, who also admitted to not paying close attention to Catherine's royal wardrobe ("But why would I, really? Too old"), took to Twitter to respond to the negative comments, calling the backlash she received from media outlets and die-hard Kate fans "idiotic."
"The elderly Canadian writer, Margaret Atwood (75) caused a fracas recently by mentioning that characters in novels wear clothes, and so do actual people (including members of the royal family), and that other people then look at their clothes with interest and make assessments based on them. 'That's where she goes wrong!' fulminated Amanda R. Struthers of the Prelapsarian Royalist Society. 'Talking about clothes in the first place! Clothes cause so many problems, including wars, pollution, water-depletion, and envy! How dare she judge those of us who don't wear them except when bullied by the law into doing so? As for the royal family, we've been begging them for years to set a good example for health and happiness by removing their garments on a significant and televised public ceremony. An all-nude Opening of Parliament, just one –– is that too much to ask?' Let's hope people soon find something more earth-shattering to think about. Though it proves my point: people ARE jumpy about clothes."
Kate Middleton is currently on maternity leave and expecting her second child later this month.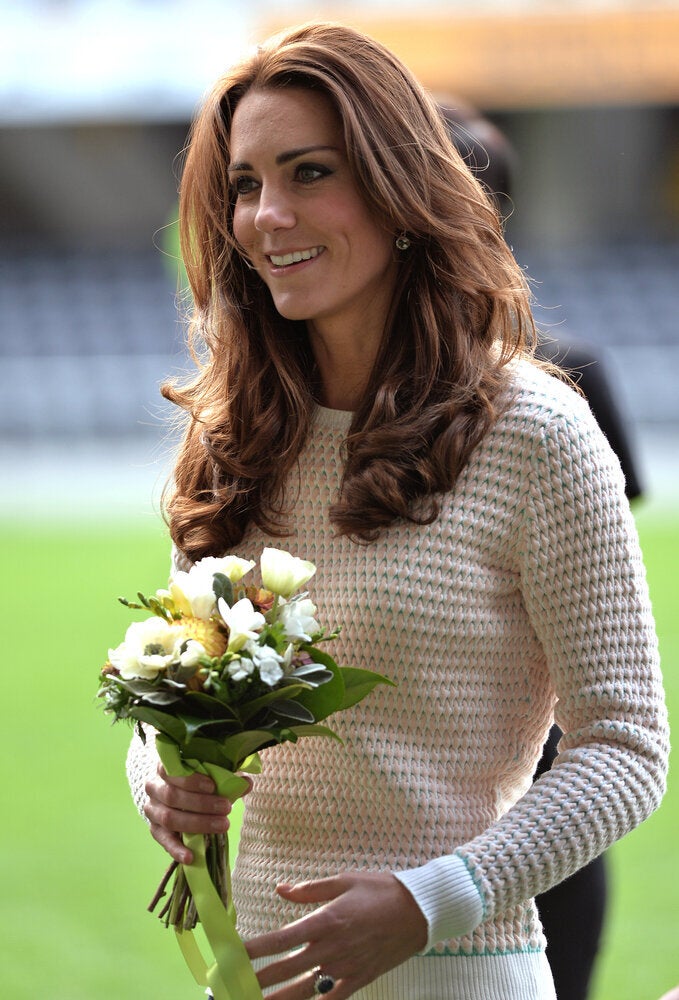 Kate Middleton's Most Stylish Looks