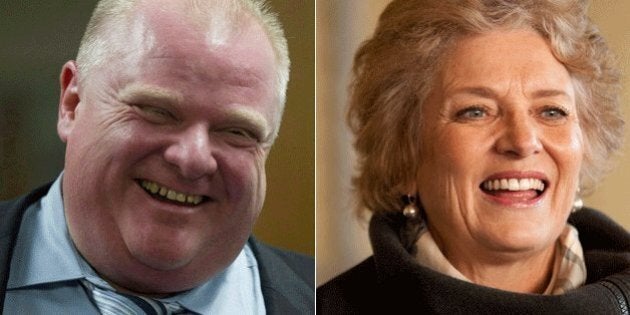 The mother of Liberal Leader Justin Trudeau and former wife of late prime minister Pierre Trudeau told a crowd in Sudbury Monday that Ford is setting the right example for those facing addiction problems.
"That's the way recovery begins, even if you're a person of such stature and such importance as Mr. Ford," she said, according to Northern Life.
"To have to come clean and to have to say 'I have a problem and I need help,' is the most courageous thing he's done."
A mental health advocate who has been open about her own struggles with drugs, Margaret Trudeau spoke at a breakfast hosted by the Influential Women of Northern Ontario Awards.
Her remarks are similar to those expressed by Ontario NDP Leader Andrea Horwath, who took to Twitter in late April to commend Ford's "courage" after he took a leave of absence to deal with his problems.
But Horwath qualified her comments after she faced backlash on social media. Some said she was looking past offensive comments Ford made about Toronto mayoral candidate Karen Stintz, which were caught on tape.
Margaret Trudeau's kind words about the mayor of Canada's largest city may surprise some when one considers what Ford has reportedly said about her son.
In May of 2013, two reporters from The Toronto Star and an editor from the U.S. website Gawker reported seeing a video of the Toronto mayor appearing to smoke crack cocaine.
Ford then reportedly says: "Justin Trudeau's a f-g."
"It's a sentiment that a huge number of Canadians — and not just Canadians of the LGBTQ community — find reprehensible and unacceptable," Justin Trudeau said.
But while the Liberal leader would often reference the Toronto mayor as an example of what's wrong with Canadian politics, some federal Conservatives have tried to place the two leaders in the same boat on the issue of drugs.
Federal Tories wasted little time attacking Trudeau after the Liberal leader came out in favour of marijuana legalization last summer and told The Huffington Post Canada that he smoked pot after becoming an MP in 2008.
And when Toronto city council moved to strip Ford of most of his powers in November, many top Tories weighed in by drawing a comparison to the Liberal leader.
Immigration Minister Chris Alexander said both Trudeau and Ford set "poor examples" by using illegal drugs while in office.
Justice Minister Peter MacKay told Global News that "both Mr. Trudeau and Mr. Ford, who have admitted to using drugs while in office, do not set a very high standard or example for the country."
And, after Ford admitted to having smoked crack cocaine after months of denial, a spokesperson for Prime Minister Stephen Harper released a statement not-so-subtly reminding Canadians of Justin Trudeau's admission about pot.
"Our government does not condone illegal drug use, especially by elected officials while in office, including Justin Trudeau," Jason MacDonald said in a statement.
But the Liberal leader said at the time he hoped Ford would get the help he "obviously needs," and declined to compare his own pot admission with Ford's crack confession.
"I'm not going to politicize. I'm not going to look for a political advantage or defence in this. I have been honest and forthright in my own decisions, my political decisions," Justin Trudeau said.
With files from The Canadian Press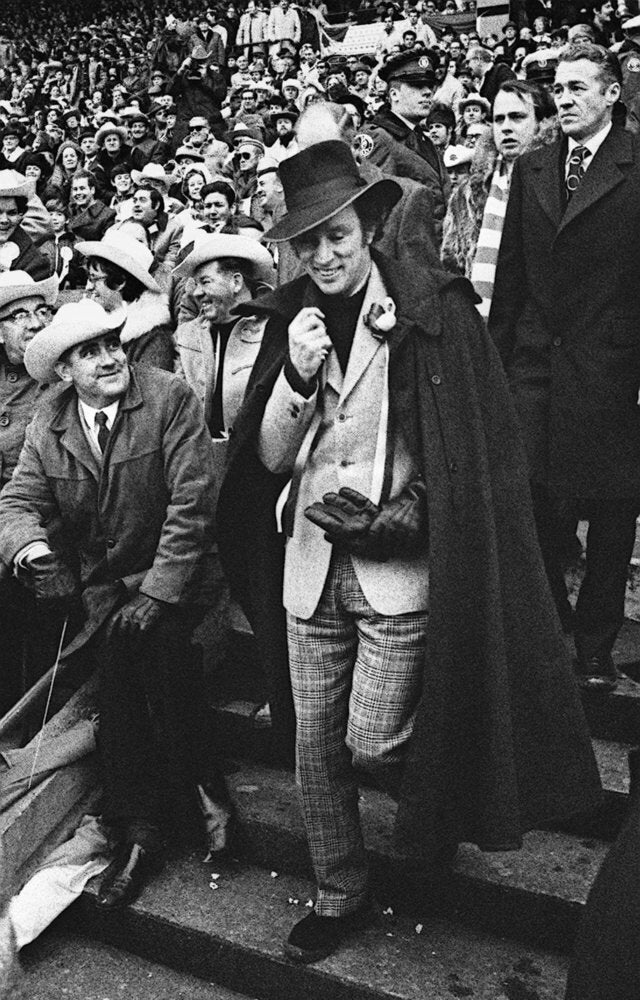 What Is Pierre Trudeau Doing?
Popular in the Community