Margaret Trudeau could not have looked more proud as her son prepared to become Canada's 23rd prime minister.
Justin Trudeau's mother joined him, wife Sophie and the incoming cabinet ministers shortly before he made his way into Rideau Hall to be sworn in on Wednesday. Margaret was seen embracing her son and walking alongside her family, and had arrived prior to Justin's arrival, with his children Xavier, 8, Ella-Grace, 6, and Hadrien, 19 months.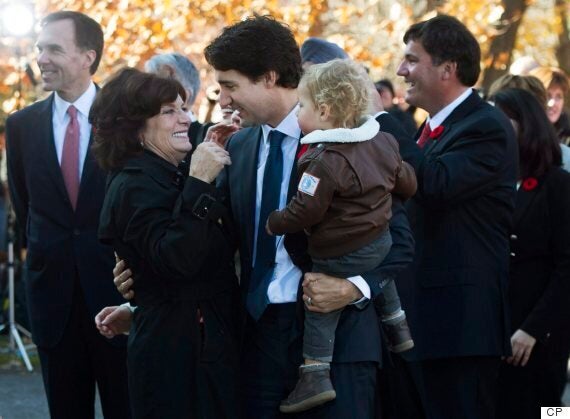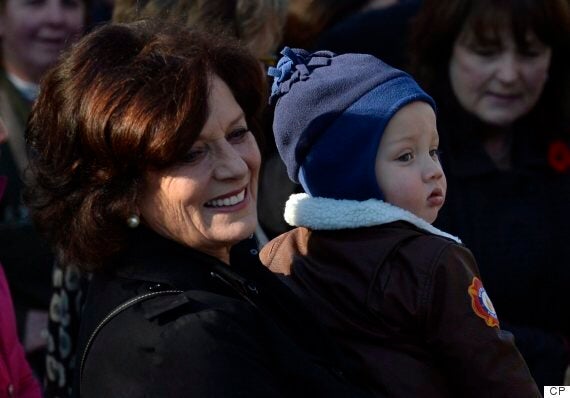 Margaret, the ex-wife of former prime minister Pierre Trudeau and mother to his sons, Justin, Alexandre and Michel, was captured on election night Oct. 19 in what has the makings of an iconic Canadian photo: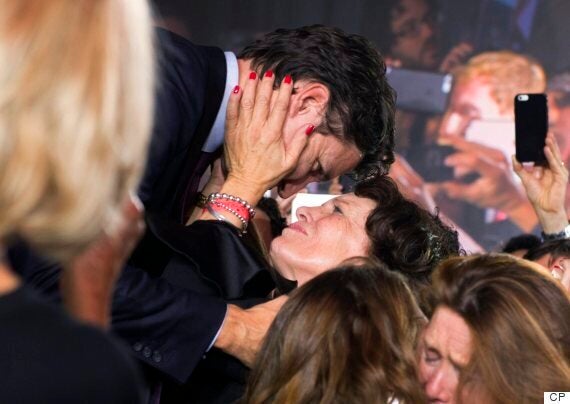 Justin has said his mother and her openness about mental illness has been an inspiration to him. Margaret has been an advocate for mental health awareness, having published a book, Changing My Mind, on her experience of living with bi-polar disorder.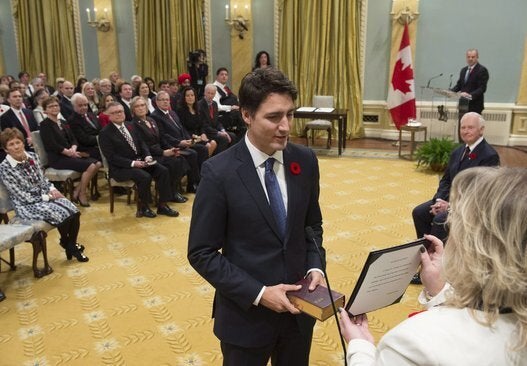 Justin Trudeau Swearing-In Day
Popular in the Community