Margaret Trudeau says she can't imagine her son as prime minister of Canada.
But she thinks he may just get there in 2015.
She said a big change under her son's leadership is the participation of a younger generation of Liberals.
And when asked in what ways Justin Trudeau may actually "supersede" his dad, Margaret was quick to reference her son's personable nature.
"Justin is wonderfully warm and engaging. And it's not fake, it's not put on, he genuinely likes people and he's genuinely happy to talk to people," she said. "And he's so curious. His father was curious, too. He wanted to find out about everything."
But can she visualize him back at 24 Sussex Dr.?
"No, I can't. I can't get that far," she told CPAC. "I just want this momentum, this surge to continue because I think Canadians are ready for change."
But Margaret is confident the Liberals stand a good shot of returning to government in the next election.
"I think that what Justin is offering, the alternative to sort of a non-transparent, manipulative, back-stabbing — I don't like the attack ads of course, as a mom — and that kind of politics, Justin's trying to change that," she said. "And I hope he can. I don't know if he can because politics is a really fine-tuned game if you know it well."
This isn't the first time Margaret has spoken publicly about the attacks Trudeau has faced since taking over as Grit leader last April.
She even took a jab at the current prime minister.
"If Stephen Harper took off his shirt in public, I'm not sure he'd raise any money for charity," she quipped.
The mental health advocate also sparked headlines in October after discussing her history with marijuana. She told a crowd at Carleton University that she used the drug to help treat her bipolar disorder.
"It opened up my sense of perception and opened up the way I looked at and saw things," she said. "That's why I became addicted to it, because I used it to treat me."
Margaret Trudeau has said in the past that frequent pot made her condition worse and that marijuana can "trigger psychosis."
Of course, Justin Trudeau has called for pot to be legalized.
And while much has been made Justin Trudeau's relationship with his dad, the Liberal leader has made it clear he is also very proud of his mother and her side of the family. Margaret's father, James Sinclair, was a B.C. MP and cabinet minister under former Liberal prime minister Louis St. Laurent.
The Liberal leader has also frequently referenced his mother's work promoting mental health.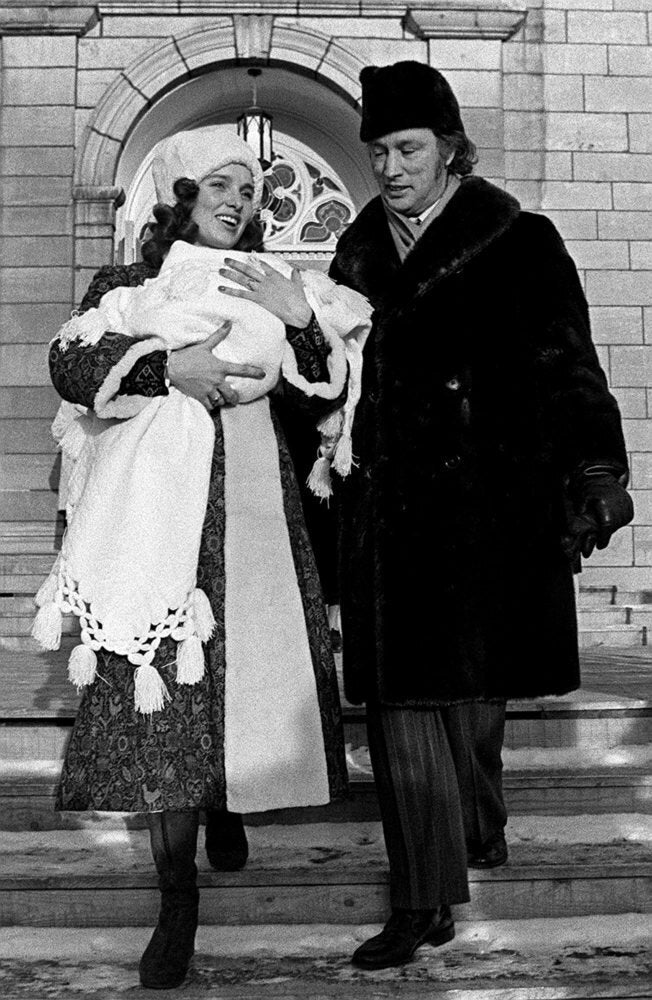 Justin Trudeau Through The Years