On January 31, Bell Let's talk Day encourages us to join the conversation on mental health. It has done a great job at challenging stigma and bringing light to much needed conversations.
Let's talk about what we don't talk about in terms of mental health. The impact of racism, discrimination and trauma on individuals, and more importantly for me as an educator, on children. We often speak about mental health as if it is a "neutral," and in so doing, ignore the role of culture, the social determinants of health and how identity-based issues like racism takes a huge toll on the mental health and well-being of students.
We still carry on largely Eurocentric conversations and ignore how to access cultural ways of knowing as a source of support. According to the Ontario Human Rights Commission, culture plays a huge role in determining how we identify and address mental health issues. When educators are unaware of this, our supports often miss the target, erase the issues and blame the victim.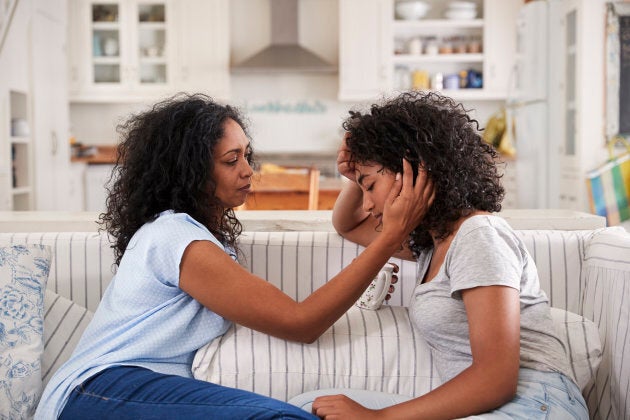 The Ontario Ministry of Education's Well-Being strategy is crafted in a way that ignores this. It identifies four domains of well-being as being (cognitive, emotional, social and physical) and completely ignores a spiritual domain. Arguably, not everyone believes in a spiritual way of knowing.
Positioning well-being as being about resiliency ignores the fact that the presence of Indigenous, black, racialized and marginalized children is as a result of their resiliency, not because they lack it.
Racism, and other forms of discrimination such as sexual harassment, is trauma. For some children, this trauma has been present daily in their lives, and for others it is intergenerational. Intergenerational trauma has been something plaguing Indigenous and black communities, as well as many poverty stricken communities and those fleeing war.
For some children, their existence and bodies are seen as not belonging.
The narrative of black girls and their hair is something that has been subject to dress-codes, suspensions and debates. Many black children routinely experience their parents/family members being stopped by the police. How does this impact notions of safety and belonging?
Many people share their stories of hurt, harm, challenges and trauma to help larger systems and structures understand the impact of racism. While it does help broaden understanding, it can be triggering and re-traumatizing for the storytellers. It often rests on those who are most hurt and oppressed to challenge and bring change.
Many people only want to hear about the painful stories and the "overcoming," so that it proves the narrative of getting back up and being "resilient." It affirms notions of being able to succeed in the system as it is. However, that narrative doesn't explore the fact that success was not because of the systems and structures, but actually in spite of the system. And for the many who want to help, they often find themselves trying to "bend" the rules to help in the ways children may need it.
The burden of the oppressed is to name oppression, prove it exists, teach about it, do it in a way that is not offensive to the people listening and potentially causing the harm, and to find and propose solutions.
Our largely Euro-centric system doesn't acknowledge these realties. This was made very clear around Canada 150. In fact, they doubt its existence, point the blame toward victims, who are often pathologized and made to own the problem. We make it about children needing to be resilient. We point to risk factors that do not consider identity and lived experiences, versus thinking about how the system needs to be transformed to acknowledge lived realities that children face.
The truth is, while we may all share the world, we do not experience it the same way.
A responsive system would look at Inclusive Design as a way to design classrooms to reflect all children. It will re-frame well-being to include spirit, which in turn means thinking about well-being spaces, that have a space for prayer, meditation, relaxation and/or smudging because they are all tied to cultural ways of being well and mentally healthy. Support for Indigenous students will consider the significance of the sweat lodge and systems will think about how they support that.
It will stop forcing those who continue to suffer to be the ones that need to prove issues of racism and discrimination exist. Instead, it will engage professional learning so people understand that schools are colonial institutions and what that means for some of us.
It requires a trauma-informed approach to learning, and a need to consider mitigating circumstances when addressing behaviour. Identity and identity-based experiences cannot be ignored, but in fact centred, so that the gifts, assets and strengths of students and communities are reflected in schools and as ways to help children feel good about themselves and rise to their highest potential.
So, on January 31 when everyone is talking about mental health, let's really talk about the ways the mental health of Indigenous, black, racialized and marginalized students and individuals are impacted and work to make those transparent.
The truth is that there are stigmas about mental health; as a society there is a greater stigma about raising those issues that expose the truth that we are not serving all people equally well.
Follow HuffPost Canada Blogs on Facebook