Carey, who included her toddler twins Monroe and Morrocan in the festivites, wore a Cinderalla-inspired gown which featured layers-upon-layers of tulle and a revealing strapless bustier.
Check her out preening for the camera with her adorable daughter who wore a matching sparkly tulle dress:
Of course, no wedding outfit of Mariah Carey, diva extraordinaire, is complete without jewels, dah-ling.
The 43-year-old "Butterfly" singer decked herself out with diamonds galore including a beautiful head piece that wrapped around a half updo, a diamond necklace and bracelet and of course a gigantic ring.
Mariah's Prince Charming, Nick Cannon, dressed in a matching fairy-tale inspired outfit complete with gold tassels.
What do you think of Mariah's dress?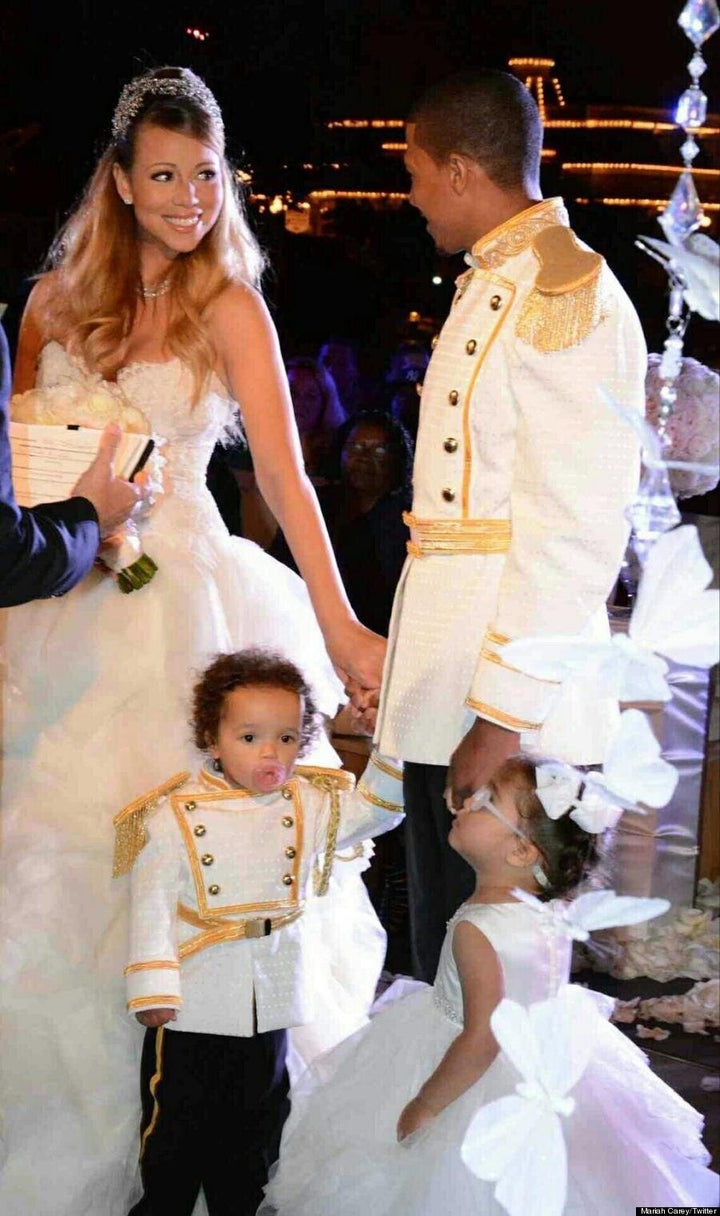 Click through the slideshow below to see photos of Carey and Cannon's Eiffel Tower vow renewal ceremony.