The Toronto-based criminal defence lawyer has successfully defended clients in cases that made the headlines: a hockey coach who was accused of sexual exploitation, former Ontario attorney general Michael Bryant and a woman accused of assault after allegedly throwing juice at Rob Ford.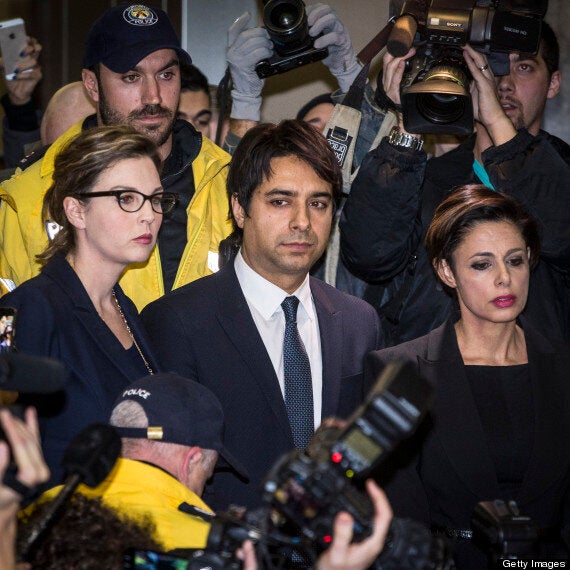 Marie Henein, right, leaves court in Toronto with her client Jian Ghomeshi in 2014. (Photo: David Cooper/Toronto Star via Getty Images)
Her cross-examination style has been compared to Hannibal Lecter, the fictional cerebral, inquisitive serial killer who haunted an FBI agent's mind in "The Silence of the Lambs."
Henein, along with partners Danielle Robitaille and Scott Hutchison, will represent Ghomeshi. Toronto police is investigating complaints made by multiple women. Ghomeshi has denied the allegations in a Facebook post.
Henein previously worked for Edward Greenspan, a defence lawyer who has represented prominent clients such as Conrad Black, Garth Drabinsky and Robert Latimer, The Globe and Mail reports.
She would go on to successfully defend hockey coach and agent David Frost, who had allegedly sexually exploited players.
Henein also defended former Ontario attorney-general Bryant, who had charges of dangerous driving and criminal negligence causing death dropped after the death of a bike courier.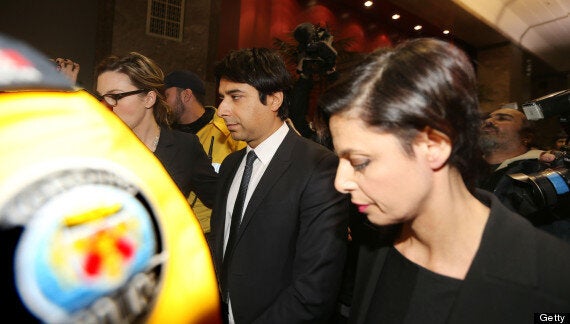 Jian Ghomeshi leaves court with his lawyer Marie Henein after Ghomeshi in 2014. (Photo: Colin McConnell/Toronto Star via Getty Images)
The news of Henein's hiring came as CBC announced it had retained employment lawyer (and Huffington Post Canada blogger) Janice Rubin to investigate allegations against Ghomeshi from his time at the public broadcaster, The Toronto Star reported.
Heather Conway, CBC's executive vice-president for English services, described Rubin as a "leading authority on workplace harassment" in a memo to staff.
Employees who have worked at Ghomeshi's former shows "Q" and "Play" have been encouraged to come forward with any allegations of inappropriate actions.
Rubin will compile a final report that will summarize any complaints against Ghomeshi, as well as findings and recommendations on how to deal with them.
Conway said Rubin will also deliver a separate report that will outline actions CBC can take to avoid similar situations in the future.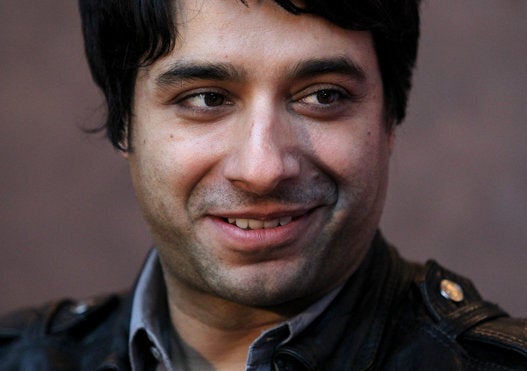 Jian Ghomeshi: A Timeline