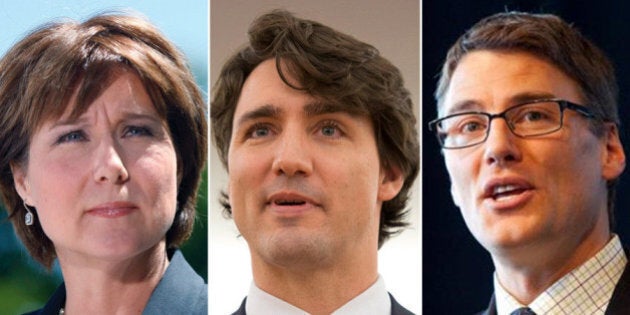 And that may be just fine with most Canadians, as polls show the country is warming to the idea of decriminalization.
A Forum Research poll released Aug. 24 showed that over 69 per cent of respondents supported decriminalizing or legalizing and taxing marijuana, a four per cent increase since its last weed-related poll in November 2012. The poll surveyed 1,189 Canadians aged 18 or older.
That figure marks a huge shift when compared to the 19 per cent who professed support of legalization in a 1977 Environics poll. But it's been a gradual change: 29 per cent were in favour in 1995, while 45 per cent of respondents supported decriminalization in a June 2000 EKOS poll.
Story continues below gallery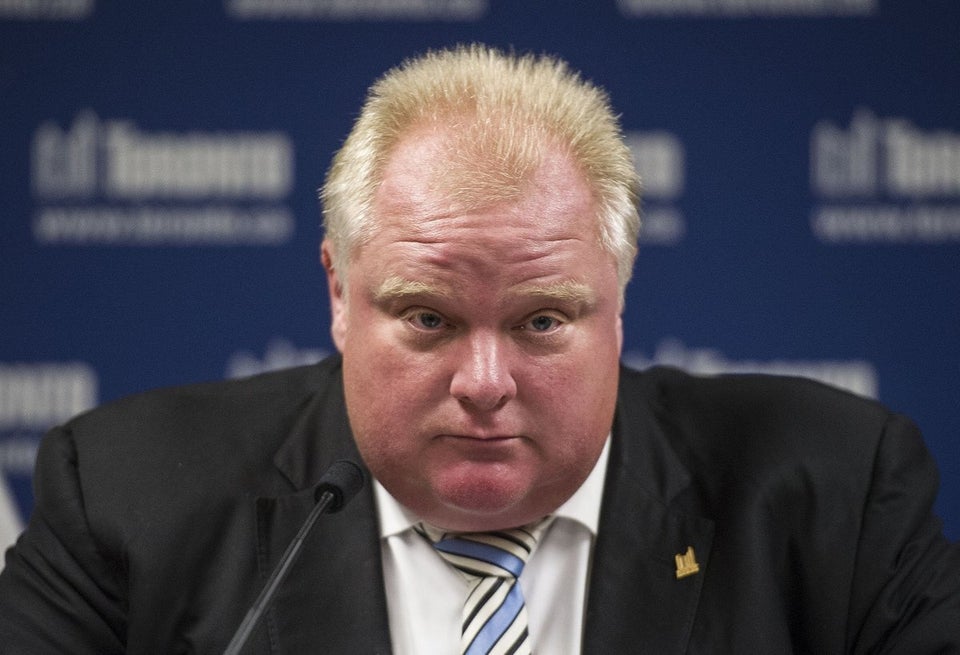 Canadian Politicians Who Tried Pot
The latest numbers are positive news for Dana Larsen, a longtime marijuana activist who is now leading the Sensible BC campaign to decriminalize the drug in British Columbia.
He said the political talk around marijuana has helped boost his campaign by keeping the issue in the public eye.
"It's helped a lot in terms of getting us into the media and keeping the story alive," he said.
"It's all helping to get Canadians to focus on this law, and the potential to make some very serious changes to this law in the next few years."
Starting Sept. 9, he and a group of canvassers will collect signatures to push for a referendum on the Sensible Policing Act which, if passed, would stop police enforcing pot possession laws. He needs 10 per cent of signatures in every electoral riding to force a referendum.
Larsen said that politicians talking pot has helped beat back stereotypes about marijuana, but he believes that the change in public opinion has more to do with legalization south of the border.
"I definitely think that Washington and Colorado voting to legalize has galvanized a lot of Canadians," he said.
"There's always been a fear among Canadians that if we were to adopt non-punitive rational marijuana policies, that America would punish us, or shut down the border or take some kind of action.
"But when they've done it on their side, I think that fear has just dissipated away, and people really shouldn't be afraid anymore."
Larsen added that greater understanding of marijuana's medical benefits has also helped push people in favour of legalization.
"The perception of the marijuana user might have changed from a hippie hedonist to a sick grandma," he said.
"If you actually know someone who uses cannabis as a medicine, and they're someone that you know and love, it's really hard to demonize that person and to demonize the plant in the same way."
Larsen said he has recruited just over 1,200 canvassers to collect signatures, with an ultimate goal of 5,000 in total. He said he has toured over 100 towns looking for supporters, meeting them in coffee shops and local restaurants along the way.
Larsen singled out Nanaimo and Victoria as his strongest turnouts, with about two dozen people showing up for events in both cities, and he will soon set up an office in B.C.'s capital to act as a central organizing and signup station.
"We're really at what must be the tipping point," he said of public opinion around marijuana laws.
Popular in the Community