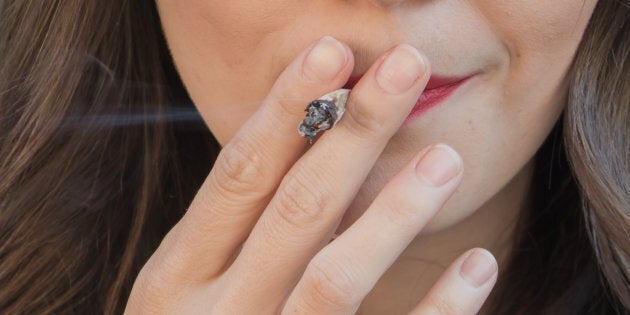 It might increase your chances of inhaling an entire brick of cheese and decrease your chances of getting off the couch, but marijuana use does not lower your chances of getting pregnant, according to a new study.
Researchers surveyed 4,194 women aged 21 to 45 living in the United States or Canada who were in stable relationships and not using contraception or undergoing fertility treatments. The women were given the option of inviting their male partners to participate, and 1,125 of them also enrolled. Women were given follow-up surveys every eight weeks for a year or until they became pregnant, started fertility treatments, or dropped out.
While 12 per cent of female participants and 14 per cent of male participants reported marijuana use in the two months before completing their original survey, there was "little" difference between users and non-users in the probability of who became pregnant over the coming year, according to the study.
"Given the increasing number of states legalizing recreational marijuana across the nation, we thought it was an opportune time to investigate the association between marijuana use and fertility," lead author Lauren Wise, professor of epidemiology, said in a press release.
Marijuana will soon be legal in Canada ... and that worries some doctors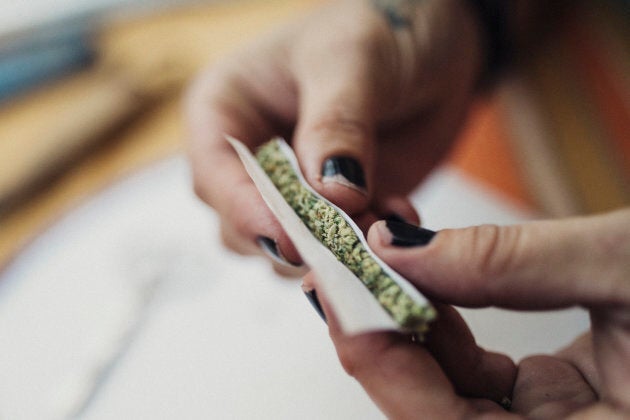 But it's already the most commonly used illicit drug among pregnant women, the Society of Obstetricians and Gynaecologists of Canada (SOGC) said in a position statement in May 2017. The SOGC's concern is that the upcoming legalization of the drug will reinforce the idea that it's harmless and result in more pregnant women using it.
"Evidence-based data has shown that cannabis use during pregnancy can adversely affect the growth and development of the baby, and lead to long-term learning and behavioural consequences," the SOGC said.
The SOGC does not recommend marijuana use in women who are pregnant or considering pregnancy, they said.
Marijuana use in Canadian parents is also common, but not recommended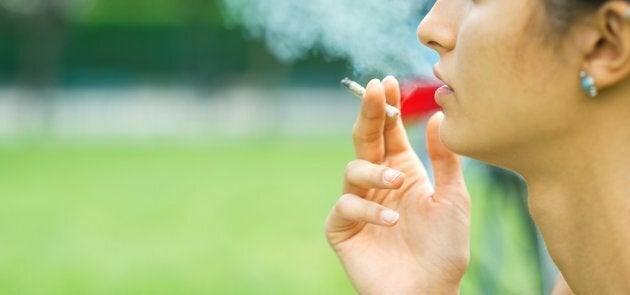 But anything that impairs your judgment while you're parenting is a bad idea, Dr. Michael Dickinson, the president of the Canadian Paediatric Society, previously told HuffPost Canada.
"Anyway you slice it though, mixing drugs and parenting would be on the same scale as mixing drugs and driving," Dickinson said.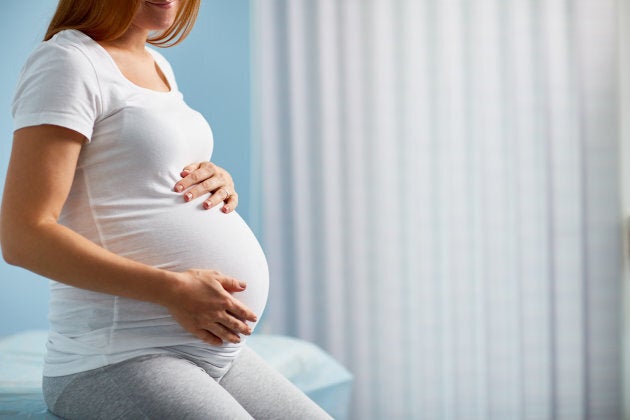 While this newest study found "little overall association between female or male marijuana use and fecundability" (that's the average per-cycle probability of conception), the authors still cautioned that questions remain and they highlighted the challenges of self reporting.
Recent research has shown that even smoking just a few times a week could lower a man's sperm count by about a third, The National Post reported.
Marijuana use can also affect a sperm's mobility, or movement, making it "more mellow and swimming in circles," Dr. Victor Chow, a clinical associate professor at the University of British Columbia Medical School's department of urological sciences, told The National Post.