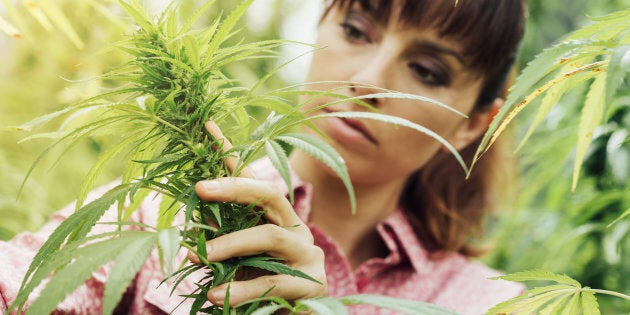 Two-thirds of Canadians would allow licensed marijuana growers to open their own retail outlets to sell the product, according to a new poll.
The survey of 5,000 Canadians from Oracle Poll found 65 per cent of respondents would support retail marijuana outlets owned by licensed growers.
It comes amid plans by the governments of Ontario and New Brunswick to go in a different direction and create provincially-run outlets that would sell the product once it's legal for recreational purposes on July 1, 2018.
The latest news on marijuana decriminalization in Canada:
Ontario announced earlier this month it plans to open up to 150 marijuana retail outlets, operated by the provincial liquor distributor, the LCBO. The province aims to have 40 stores open at legalization time next summer.
New Brunswick is also moving towards a provincially-run retail model. The province has set up a Crown corporation that has already put in orders for marijuana with local producers. Other provinces have not yet declared their intentions.
The federal Liberal government introduced legislation to legalize marijuana by July of next year, but left issues of regulation and distribution to the provinces.
Majority backs legalization
The Oracle survey found that, overall, 57 per cent of respondents agreed with the federal government's decision to legalize cannabis.
The survey also found that 26 per cent of respondents are currently consumers of cannabis, but 39 per cent intend to try marijuana when it's legal. That's a potential cannabis market of more than 11.4 million Canadians.
Another survey, released by Dalhousie University in Halifax, found a higher level of overall support for legalization: 68 per cent.
That poll also found that Canadians are curious about marijuana edibles, with slightly more than 45 per cent saying they would buy food containing marijuana, while 46 per cent said they would buy marijuana-infused baked goods like brownies.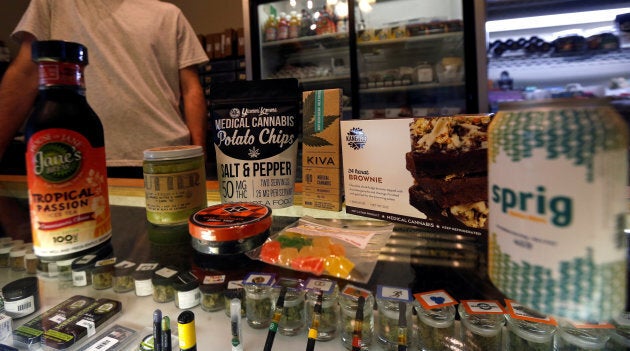 Groups representing small businesses have come out against Ontario's plan for a provincial monopoly on marijuana retail, arguing it won't stop the black market marijuana trade. Some retailers, including Shoppers Drug Mart, had hoped to sell weed at their stores.
But many of the country's licensed growers have taken an agnostic position on the issue, supporting plans for a provincially-run retail network, while at the same time suggesting they would be open to privately-run marijuana retail.
The Oracle poll was carried out between July 7 and Aug. 4 of this year, and has a margin of error of +/1.4 percentage points, 19 times out of 20.
— With a file from The Canadian Press
Popular in the Community