The times sure have changed.
With politicians across the country now being asked if they've ever smoked marijuana, a new poll shows Canadians are overwhelmingly in favour of looser pot laws.
Only one-in-seven want marijuana laws to stay exactly the same, nearly 40 per cent back outright legalization and taxation and, perhaps unsurprisingly, young people are the most eager for change with 75 per cent wanting either decriminalization or legalization.
Support for looser laws is also higher among the wealthy, the educated and people living in British Columbia, the poll suggests.
Trudeau first made a splash in July by telling a group of potential B.C. voters that he backed cannabis legalization to keep it away from children. While the Liberal leader had expressed a similar position as early as January, his words, caught on tape, quickly went viral.
"I'm actually not in favour of decriminalizing cannabis — I'm in favour of legalizing it," Trudeau said. "Tax and regulate. It's one of the only ways to keep it out of the hands of our kids because the current war on drugs, the current model isn't working."
"We had a few good friends over for a dinner party, our kids were at their grandmother's for the night, and one of our friends lit a joint and passed it around. I had a puff," he said.
Tories pounced, with Justice Minister Peter MacKay slamming Trudeau for setting a "poor example" by breaking the laws of the land. MacKay's criticism was later lambasted by a law professor who told the Attorney General of Canada that while it is illegal to grow, traffic or possess marijuana, smoking weed is not a criminal offence.
Delegates at the Canadian Association of Chiefs of Police annual meeting in Winnipeg passed a resolution last week saying handing out tickets for illegal possession of pot could be more efficient than laying charges.
And then, reporters started asking politicians if they have ever smoked weed.
Check the slideshow below to see which Canadian politicians have fessed up.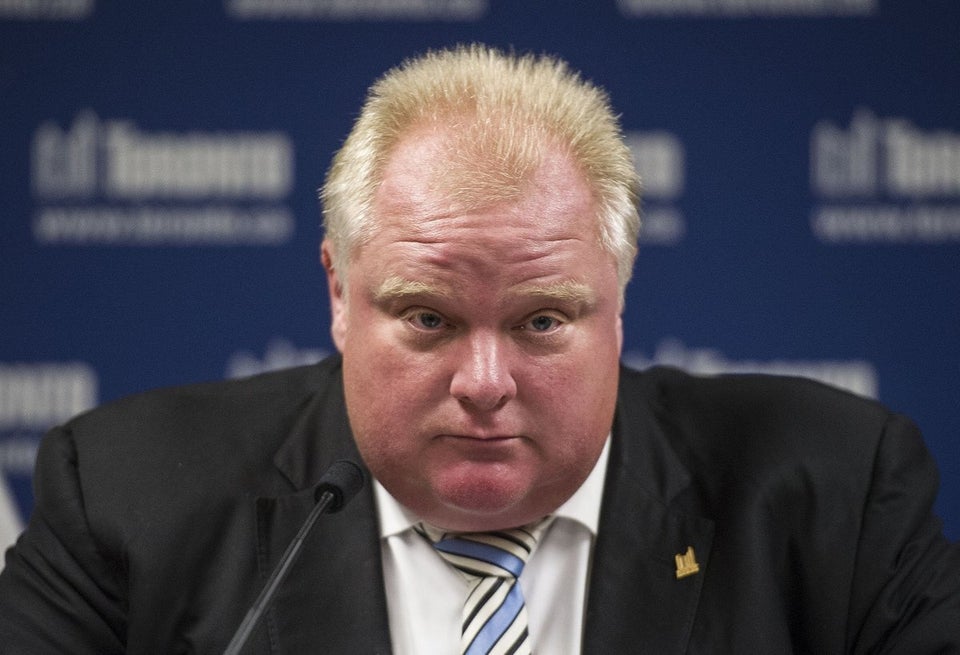 Canadian Politicians Who Tried Pot
But Harper, whose office told HuffPost he has never tried marijuana because of his asthma, also got some laughs Thursday with a humorous retort to a predictable pot question.
Harper said Trudeau showed "poor judgment" with his pot use and slammed the Liberal leader for not offering up some ideas to help the economy instead.
"I look at the contrast with him promoting marijuana use for our children versus saying yesterday he will have no economic policy for several years," he said.
Harper suggesting the Liberal leader is "promoting" pot for kids may be a preview of what's to come for the next federal election in 2015.
If that's the case, the Forum poll suggests some red flags, not only because so many Canadians appear to be on board with looser pot laws but because only one-fifth of Canadians say they are less likely to vote Liberal because of Trudeau's admission.
Popular in the Community