Screw a gold medal. Brazilian rugby player Isadora Cerullo is getting married.
After Australia nabbed gold in women's rugby sevens on Monday, Cerullo's girlfriend of two years, Marjorie Enya, stepped onto the pitch at Rio's Deodoro Stadium and asked the athlete to marry her, according to BBC Sport.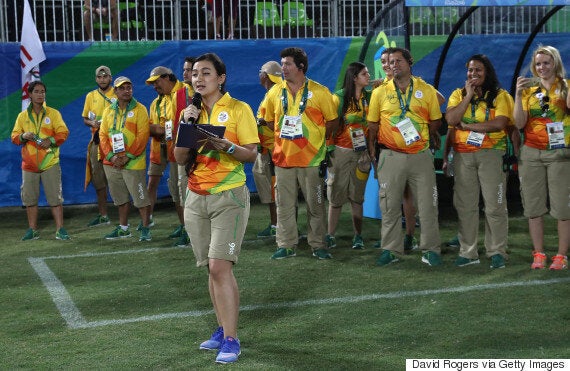 Volunteer Marjorie Enya proposes to rugby player Isadora Cerullo of Brazil at the Deodoro Stadium on Aug. 8 in Rio de Janeiro, Brazil. (Photo: David Rogers/Getty Images)
Cerullo was overcome with emotion as she walked towards Enya, who volunteers at the venue. Fellow athletes were ecstatic.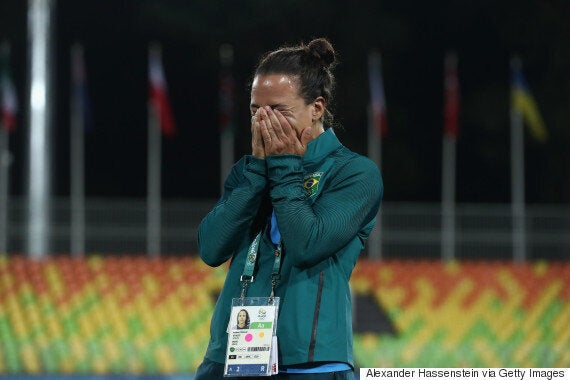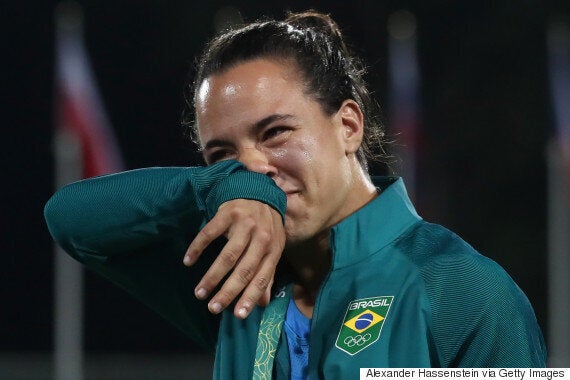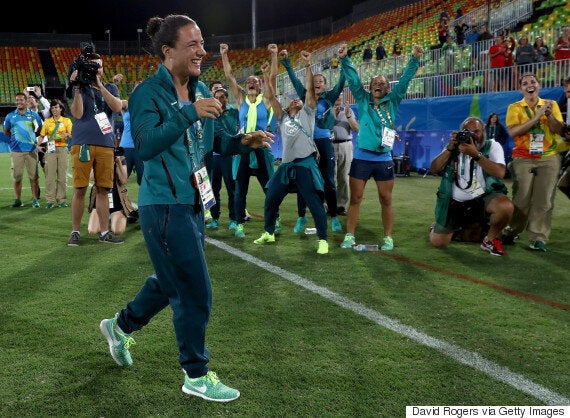 Isadora Cerullo tries to hold back tears after her girlfriend proposes to her at Deodoro Stadium. (Photo: Alexander Hassenstein/Getty Images)
"I was completely surprised," Isadora, who also goes by Izzy, told Universo Online, saying she thought she might be doing an interview until Enya began to speak and pieced together what was happening.
"I accepted without thinking twice."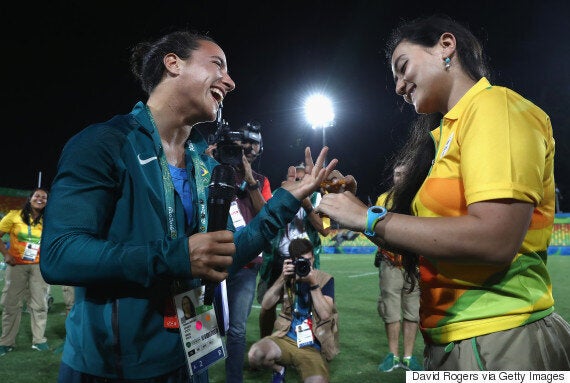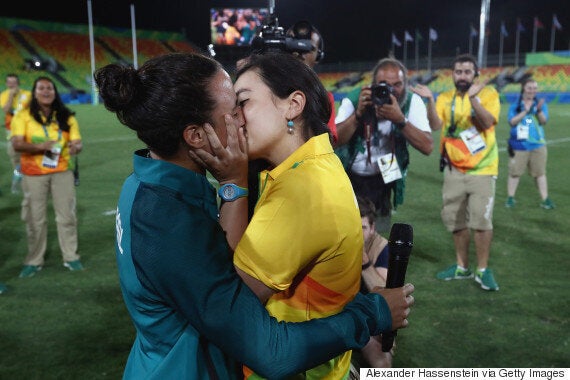 The happy couple kiss after Enya ties a ribbon around Cerullo's finger. (Photo: Alexander Hassenstein/Getty Images)
The two kissed and hugged as volunteers cheered.
"As soon as I knew she was in the [rugby] squad I thought I have to make this special," the volunteer told the BBC.
Brazil's women's rugby sevens team finished ninth, but the couple likely isn't too hung up about that.
"The Olympic Games can look like closure but, for me, it's starting a new life with someone," Enya told the broadcaster.
"I wanted to show people that love wins."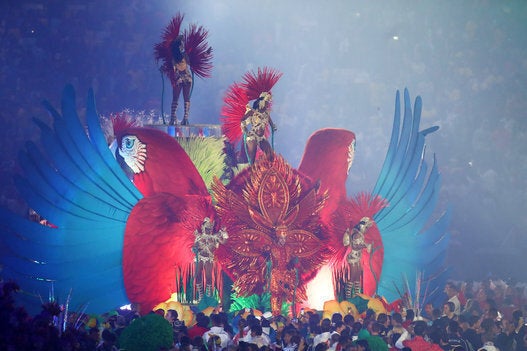 Mesmerizing Photos From Rio Olympics 2016