A Conservative candidate in Toronto is raising eyebrows with a campaign sign that notes he is "the son of a Holocaust survivor."
First elected in 2011, Mark Adler is running again in the riding of York Centre — once a Liberal stronghold.
UPDATE: iPolitics reports Adler has dropped the controversial reference.
Adler's sign apparently irked The Walrus' editor-in-chief Jonathan Kay, who shared photos on Twitter Sunday.
Adler also states on his campaign website that he is "the first child of a Holocaust survivor to ever be elected as an MP." Former Liberal MP Raymonde Folco has since called that claim into question and told The Canadian Jewish News she finds it "disgusting" that Adler would "use the Holocaust in this way, for personal ends."
In a statement to The Huffington Post Canada on Monday, Adler said he was proud of his family heritage and will never forget the sacrifices of those who faced persecution because of their faith.
"Mme. Folco, like my family, faced unspeakable atrocities, and we will never forget the somber story that unites our experience," he said in the statement. "That is why I am doubly resolved to continue to be a steadfast defender of Israel, and champion of freedom for those facing persecution in an increasingly insecure world."
In a speech to the House of Commons in January marking the 70th anniversary of the liberation of Auschwitz-Birkenau, Adler recounted how his father survived the Nazi death camp as a boy.
"When we remember the dead souls and we say, 'never again,' let this not be a mere phrase, but a call to action," Adler said. "A call to resist anti-Semitism and ignorance in all its forms and to refuse to be bystanders to evil whenever it rears its ugly head.
"Let that be the true legacy of Auschwitz."
But the Tory backbencher may be best known for a 2014 video that appeared to show him pleading to get in a photo with Stephen Harper at the Western Wall in Jerusalem.
"It's the re-election!" Adler could be heard saying to Harper's aide. "This is the million-dollar shot!"
Adler later told reporters he was just joking around.
Four years ago, Adler surprised many by defeating former Liberal cabinet minister and hockey legend Ken Dryden in a riding where, according to the National Post, more than 20 per cent of voters are Jewish.
"When I go door to door in the Jewish area, people are totally aware of the Harper record on Israel and the previous Liberal administration's record on Israel," Adler said at the time.
Michael Levitt, the Liberal candidate in York Centre this time around, is a founding member of the Canadian Jewish Political Affairs Committee. According to its website, the group is committed to engaging "Jewish and pro-Israel Canadians in the democratic process."
Dr. Hal Berman, a physician who notes on his website that his mother came to Canada to start a new life after the Holocaust, will represent the New Democrats.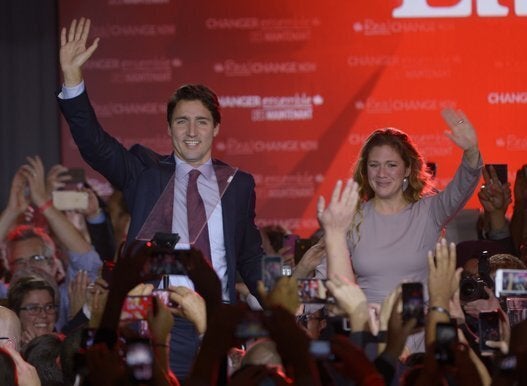 In Photos: Canada Election 2015