Free-market "radicalism" has taken control of the world's economies, spurring greater inequality and threatening the legitimacy of capitalism itself, Bank of England Governor Mark Carney warned this week.
The former Bank of Canada governor told an audience at the Conference on Inclusive Capitalism that the world's business leaders and policymakers need to rebuild the "social capital" on which capitalism is based, by ending the phenomenon of "too big to fail," reforming CEO pay, strengthening financial market oversight and "building a sense of vocation and responsibility."
Though he extolled the virtues of capitalism, "which produces such plenty and so many solutions," he blamed the financial crisis and ensuing Great Recession on an increasingly extreme free-market orthodoxy among among business leaders and policymakers.
"Just as any revolution eats its children, unchecked market fundamentalism can devour the social capital essential for the long-term dynamism of capitalism itself," he said.
"All ideologies are prone to extremes. Capitalism loses its sense of moderation when the belief in the power of the market enters the realm of faith," Carney continued.
"Market fundamentalism -- in the form of light-touch regulation, the belief that bubbles cannot be identified and that markets always clear -- contributed directly to the financial crisis and the associated erosion of social capital."
That "market fundamentalism" has resulted in a widening of economic divisions, Carney said.
"Returns in a globalized world are amplifying the rewards of the superstar and, though few of them would be inclined to admit it, the lucky. … Now is the time to be famous or fortunate," he said.
Carney was among a number of high-profile speakers, including Bill Clinton, IMF chief Christine Lagarde and Prince Charles, at a conference of the Inclusive Capitalism Initiative. The project was launched in 2011 by the Henry Jackson Society, a British think-tank generally considered to be neoconservative in its leanings.
Critics say the Inclusive Capitalism Initiative is little more than an attempt to sell the public on an economic system that no longer benefits the vast majority.
"Central to the proceedings was an undercurrent of elite fear that the increasing disenfranchisement of the vast majority of the planetary population under decades of capitalist business-as-usual could well be its own undoing," Ahmed wrote.
Other speakers at the conference echoed some of Carney's comments. IMF head Christine Lagarde noted that in recent years "capitalism by has been characterized by excess -- in risk-taking, leverage, opacity, complexity, and compensation. It led to massive destruction of value. It has also been associated with high unemployment, rising social tensions, and growing political disillusion."
Like many economists, such as Paul Krugman and Thomas Piketty, Lagarde suggested government policy is a good place to start in addressing growing inequality.
"For example, transfers and income taxes have been able to reduce inequality by about a third, on average, among the advanced economies," she said.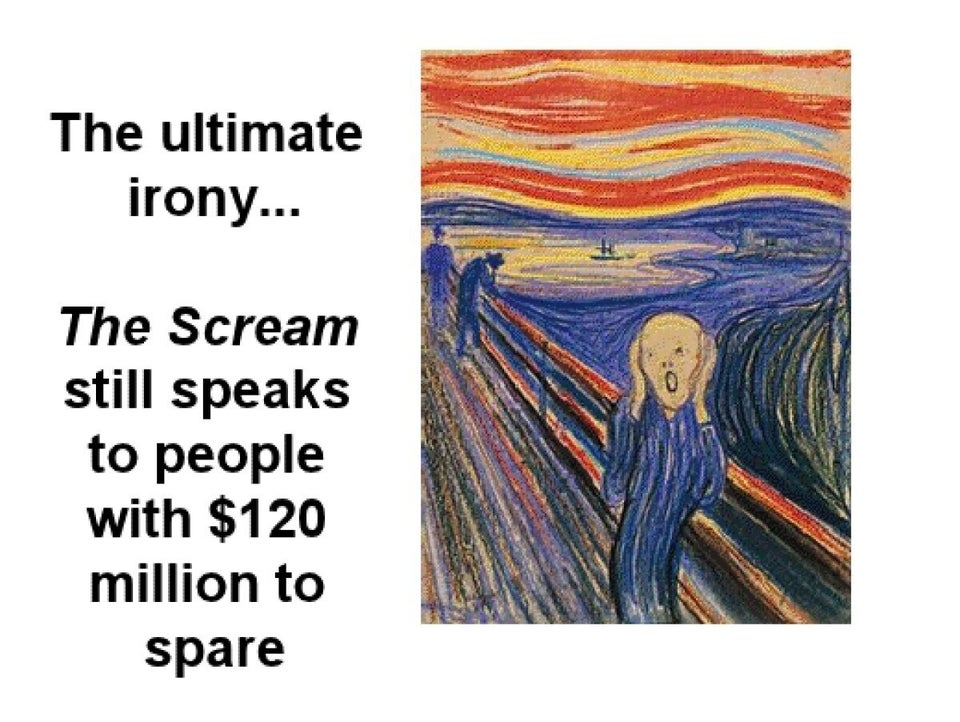 10 Amazing Facts About Income Inequality From Richard Wilkinson