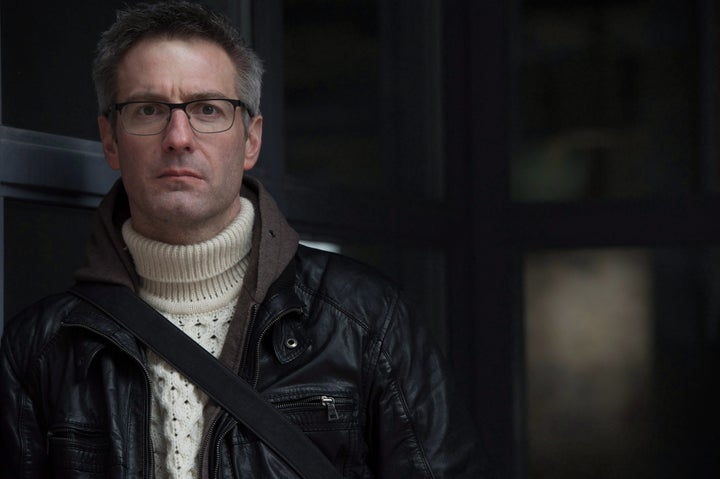 An advocate for the mental health of jurors is pushing federal parties to adopt the key aspect of a private member's bill that died in the Senate last week into their election platforms this fall.
Bill C-417, which sought to amend the Criminal Code to allow ex-jurors to discuss all aspects of a gruelling criminal trial with a mental health professional, received unanimous support from the House of Commons in the spring.
However, in a development that Mark Farrant describes as "devastating," it did not clear the Senate before it rose for the summer and the end of the parliamentary session last week.
"I certainly want to make it an election issue and a justice issue, so I have been reaching out to parties to ensure that we continue to do this work in the fall, in the next Parliament," Farrant told HuffPost Canada.
Watch: Mark Farrant tells MPs in 2017 about his mental health struggles after a gruesome trial
He says many clinicians refused to accept him as a patient because Section 649 of the Criminal Code makes it a summary offence to disclose any part of the close-door jury deliberations — often the most stressful part of a trial — with anyone, for life.
Farrant's advocacy on the issue before the House justice committee helped spur the private member's bill from Conservative MP Michael Cooper. The bill sought to carve out a narrow exception to the so-called "jury secrecy rule" to allow ex-jurors to discuss deliberations with mental health professionals. It was one of 11 unanimous recommendations from a study by the all-party committee.
"It can't be repeated enough that this is a no-brainer."
Cooper told HuffPost that while it's disappointing C-417 did not pass into law this Parliament, the heavy legislative agenda before the Senate this spring always meant it faced a "narrow path" in the upper chamber.
"I did everything I could to see that it passed, but the issue came down to timing," he said.
Cooper says that he will continue to work on the issue if he's re-elected, possibly introducing the bill again or encouraging others to do so.
"It can't be repeated enough that this is a no-brainer," Cooper said. "This is one of those few issues in which there is unanimous support from all parties. I can't think of a good argument against the bill. There's a need for this change."
Anthony Housefather, the Liberal chair of the justice committee, says he's very disappointed the bill stalled in the Senate.
"If I am given the honour of being re-elected to the next Parliament I will work closely with former jurors like Mark Farrant and members of the House and Senate to get this adopted together with more comprehensive reforms to improve the juror experience in Canada," he said via email.
Farrant says the fact that rival parties were able to come together on Cooper's bill in the thick of the SNC-Lavalin affair, the "tensest moment" of Parliament, was an incredible thing.
And though he knew the "clock was ticking" after C-417 passed in the House in April, Farrants says he was confident senators would quickly rubber stamp the change. Instead, it died at the bottom of the order paper at second reading.
"I thought that because the bill was so matter-of-fact and it was not a partisan bill, it affected individual lives and would make a difference for jurors, I really thought it would be passed swiftly in the Senate," Farrant said.
While the bill could also be re-introduced as a government legislation after the next election, Farrant says it is sad and disappointing that it has to "go through all the motions again."
He is quick to note that there are other examples of "great legislation" that did not survive this Parliament, including a private member's bill from former interim Conservative leader Rona Ambrose.
Ambrose's bill to be included in platforms
Ambrose's Bill C-337 would have made it mandatory for federally appointed judges to face extra training on sexual assault law, including stereotypes about victims and rape myths. The bill passed unanimously in the House in 2017, but stalled in the upper chamber.
Ambrose has said that Liberals, Conservatives, New Democrats, and Greens have all agreed to include her bill in their platforms this fall.
"That means no matter who wins the election it will be reintroduced as a government bill and will pass," she wrote on Twitter Sunday.
Farrant is shooting for exactly the same response to the bill he helped champion, saying there is no sound reason why it should not become law.
"Where an individual has experienced stress, emotional trauma as a result of their trial experience, including deliberations, they should be able to talk to a medical practitioner in order to seek some help," he said. "And currently, now, that remains illegal."
Jury service, he says, is a civic duty that has been "overlooked" for far too long.
With a file from The Canadian Press
Popular in the Community