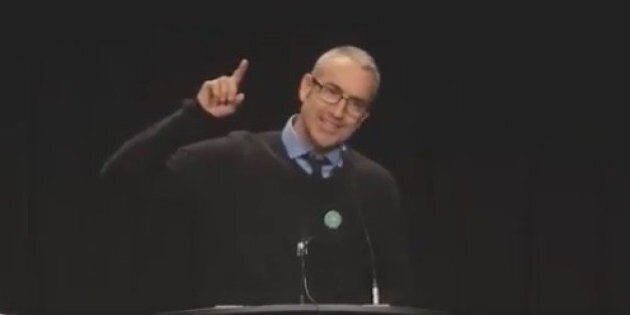 A BC Green candidate saw his provincial election campaign take a turn on Wednesday, after he impersonated Martin Luther King Jr. in a speech at the Victoria Convention Centre.
Mark Neufeld — who is running in the Saanich South riding for the BC Greens — has since apologized for replacing certain words and phrases in the civil rights leader's "I've Been to the Mountaintop" speech.
Neufeld took his impression one step further, and parroted King's cadence and Southern accent while noting he "went to the mountaintop." He also shouted out the Salish name of Mount Douglas, Pkols, and adds that the "promised land" is in British Columbia.
VICE notes the original speech was delivered the night before King's assassination, and includes mentions of death threats on his life, and how he does not "[fear] any man." It was King's final address. Neufeld reinterpreted this and said he's "not fearing anyone" as a message to his political rivals, because his "eyes have seen the glory of the coming of the Greens."
YouTube user Frank Johns edited the two speeches together:
In his apology on Friday, Neufeld said King is "one of the biggest inspirations in my life,"
"At no time did I mean to be disrespectful to the work and memory of Dr. King, nor did I ever mean to equate the civil rights movement with the green movement," Neufeld wrote.
"It's really hard for me to think that I've offended someone least of all those who share the deep respect for Dr. King. To anyone who I've offended, I sincerely apologize."
Provincial Green Party Leader Andrew Weaver is standing by his candidate, and told CHEK News that he does not intend to ask Neufeld to resign.
"Mark isn't a seasoned politician," said Weaver. "Mark ... has not been doing this for a long time. He got inspired by the audience." In a posting on the B.C. Greens website, Weaver dubbed the speech "inappropriate" and said he is, "glad that Mark has taken responsibility for his mistake and apologized."
"I'm a high school teacher, and even from that perspective I should've known better," said Neufeld. "I'll never go into another speech not having written something down. I knew what my thoughts were, and I should've just taken the time."
The candidate has since made another statement on his Facebook page, where he wrote that instead of honouring Dr. King, "I hurt many people."
"I have to own my white privilege and my station in society. As a teacher of 25 years, I have no excuse. And intention is not enough."
British Columbia residents go to the polls on May 9.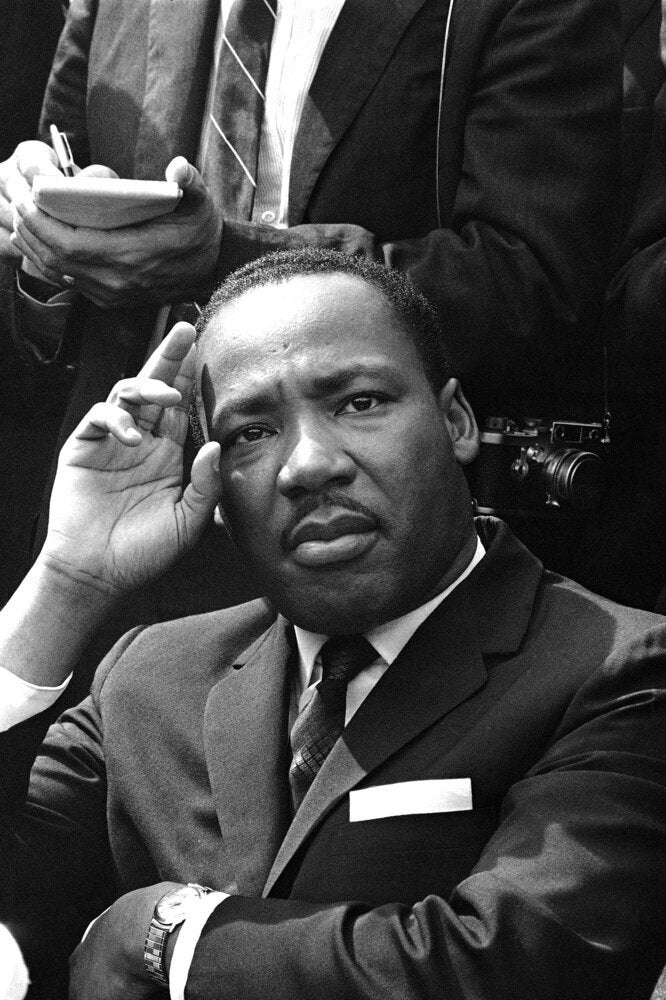 Martin Luther King Jr. Quotes On Faith