Wedding season is here, but if you're Asian, of a certain age and single (or "single" because you haven't told your parents about your relationship), this just means looking forward to months and months of questions of why you aren't married yet.
While our families just want what's best for us, some Asian parents (whether East or South) tend to take things like marriage, finding the suitable partner and having grandchildren somewhat seriously. In their eyes, we should be committed in long-term relationships as soon as we graduate, and for those of us who aren't, we all know the kind of nagging this entails. (And of course, we know it's not just Asian parents who put this kind of pressure on their kids. Have you seen "My Big Fat Greek Wedding"?)
From comments on our age (if you wait till 30, nobody will marry you) to what the community may think of them if we're single, many believe marrying off their kids means being tension-free. We asked some Asian Canadians what type of pressures they have to deal with on a daily basis — especially since everyone around them is starting to get married or have kids.
Can you relate? Let us know in the comments below: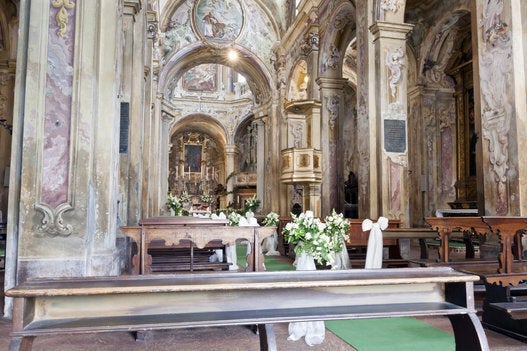 Guest Code: Filipino Weddings
Popular in the Community