At least two aspiring Martians from B.C. have been named as finalists for a one-way trip to Mars.
Alex Marion from Surrey confirmed on Twitter Monday that he was among 1,058 applicants selected for an interview as part of Mars One, an ambitious project to establish the red planet's first human colony by 2025.
The 26-year-old psychology graduate established a social media presence while making his case to be among the first humans to inhabit Mars. He even launched a website devoted to trumpeting his Mars One candidacy.
In a YouTube video posted last August he said, "I have applied to be one of the first people to set foot on the red planet. AND I'M NEVER COMING BACK!"
Marion told CTV News last September that he's been a stargazer since he was five or six years old and jumped on the opportunity to live on Mars as soon as he heard about the project.
But he isn't the only B.C. resident shortlisted. Marina Miral, a 30-year-old author from East Sooke, has also been selected for an interview, The Times Colonist reported.
"This might sound a little bit silly, but my dream for my entire life was to go to Starfleet Academy," she told the newspaper. "But that is fictional, so it's been pretty hard trying to find something that will substitute for that dream."
The Mars One mission plan includes a series of cargo missions and pre-settlement preparation on Martian terrain. Organizers have outlined a plan to carry out these preparations using satellites and two rovers before the first crew arrives, according to the project's website.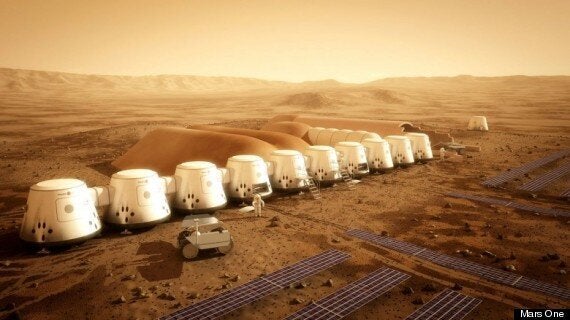 Four people will be the first inhabitants at the Mars One settlement. New crews of four will be sent to the planet every two years.
The cost of moving the first group to Mars is estimated at US$6 billion, while each subsequent manned mission could cost around US$4 billion.
The project is being supported by a crowd-funding campaign and merchandise sales from products such as t-shirts, sweaters, posters and coffee mugs.
Mars One, a non-profit foundation, began its search for astronauts in April 2013 and attracted over 200,000 applicants by Sept. 9.
According to mission co-founder Bas Landorp, the 1,058 remaining candidates are a positive measure of public enthusiasm for the project and also help give his team a glimpse of what Mars' first human settlement might look like.
"The challenge with 200,000 applicants is separating those who we feel are physically and mentally adept to become human ambassadors on Mars from those who are obviously taking the mission much less seriously," Landorp said in a news release Monday.
The next selection phases are expected to take place in 2014 through to 2015, and will test applicants' physical and emotional capabilities using a series of simulations.
While gaining interest among aspiring space explorers, Mars One has also drawn criticism from at least one seasoned astronaut.
Buzz Aldrin is not convinced that Mars One has the technology to build a colony on the planet, telling HuffPost Live last August that he's skeptical of any organization looking to explore Mars alone.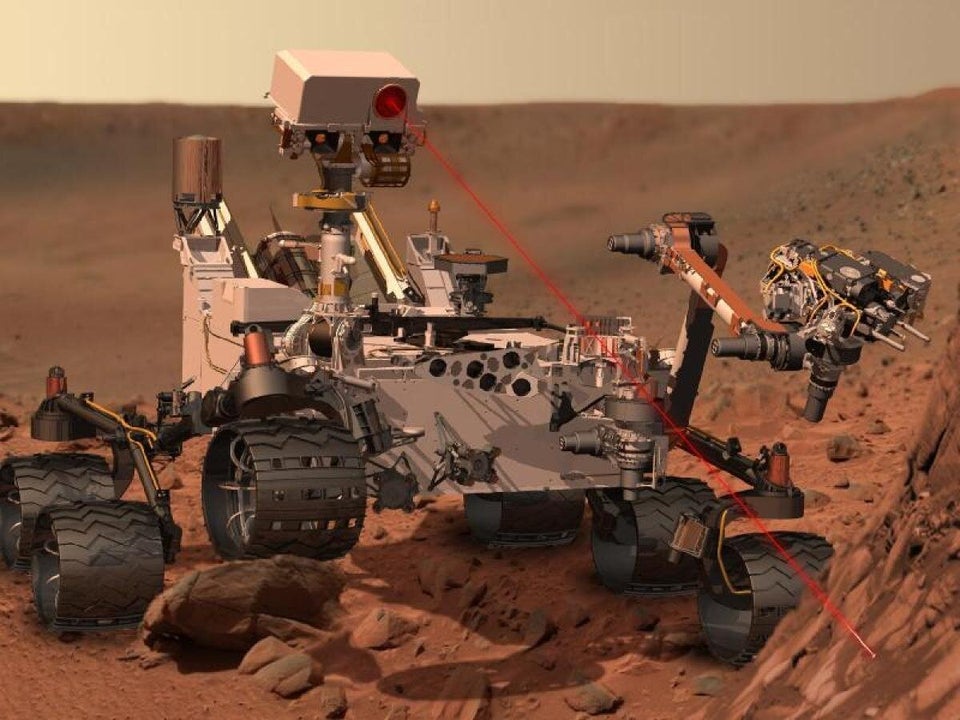 Curiosity: Mars Science Laboratory's Rover