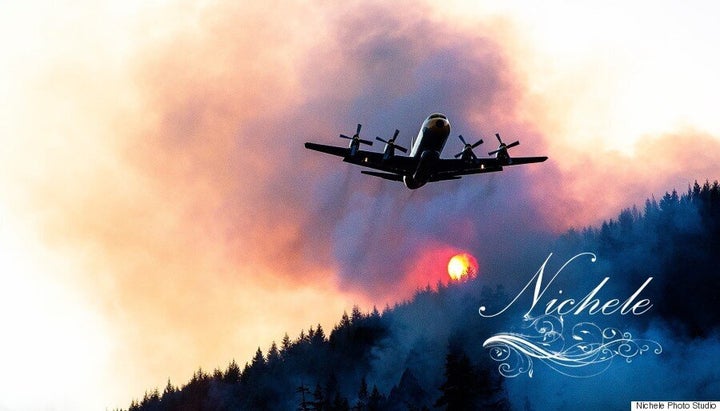 Cheers greeted the sight of a lumbering, 70-year-old water bomber as it took to B.C. skies on Friday. The Martin Mars is the last of its kind but has been brought out of retirement for an "extraordinary fire situation."
Built in 1946, it's the largest fixed-wing water bomber in the world. The tanker can carry more than 27,000 litres and is impressive to watch in action.
A public petition lobbied to bring the Martin Mars back in action as almost 200 fires rage across British Columbia. The province confirmed this week that it has a one-month agreement with owner Coulson Group to use the airtanker. But it's not cheap.
The standby cost is $15,000 per day. The province is also covering the flight time hourly charge of $6,000 and fuel, which is about $5,000 per hour.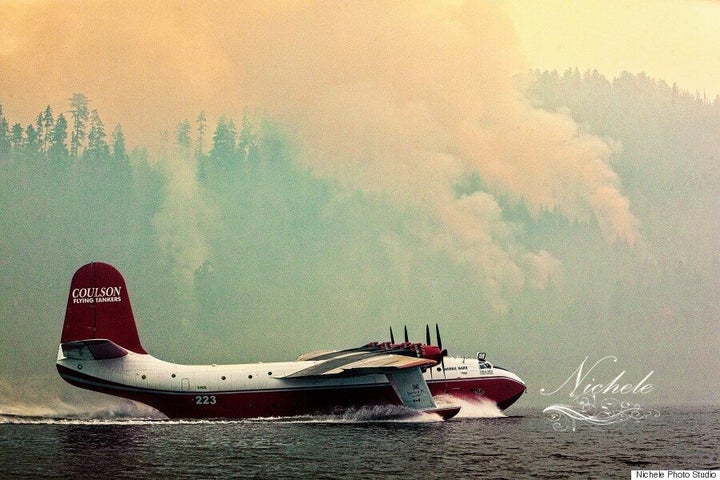 The use of the Martin Mars is controversial because it cannot drop fire retardent, and can only land on and scoop up water from about 113 bodies of water in B.C. It can also hinder ground crews who must stop work until the tankers drops are completed, according to a B.C. government fact sheet.
In comparison, the four Fire Boss amphibious airtankers that the province uses can drop water, foam or retardant on a fire. It can skim water from 1,700 locations in the province, with a turnaround time of seven minutes, compared to 19 for the Martin Mars.
Still, the Martin Mars had test flights on Thursday and Friday near Sproat Lake — where a wildfire has been raging for a week.
Photographers D.H. Verlander and Jason Kapalka captured these images from the area.
The Dog Mountain fire on Sproat Lake is an estimated 450 hectares in size.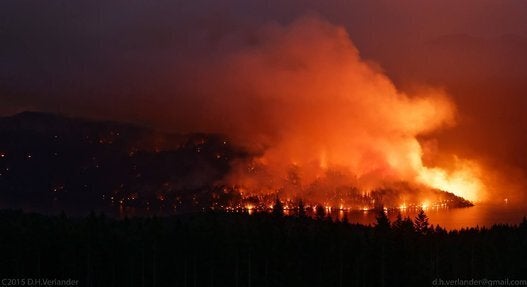 Debris rolling downhill from the fire is making the area very dangerous.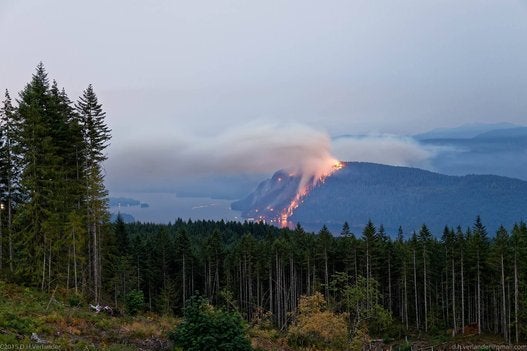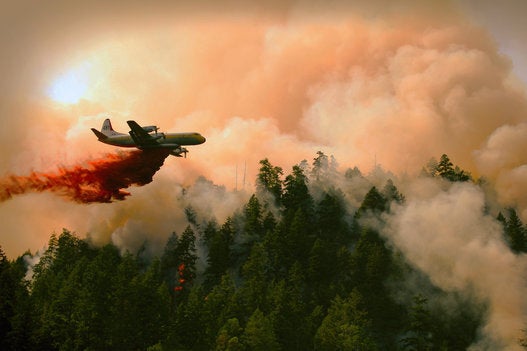 Crews have described 30-60-metre (100-200-foot) cedar trees falling down the steep slope "like torpedoes" into the lake.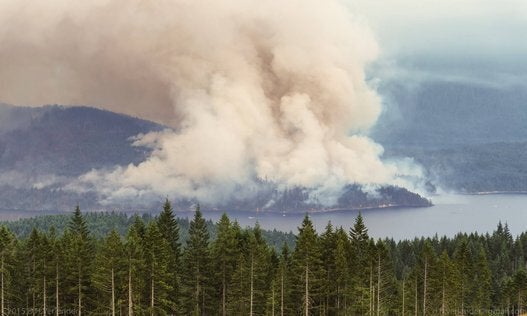 Eighteen cabins at the base of the fire are under evacuation order.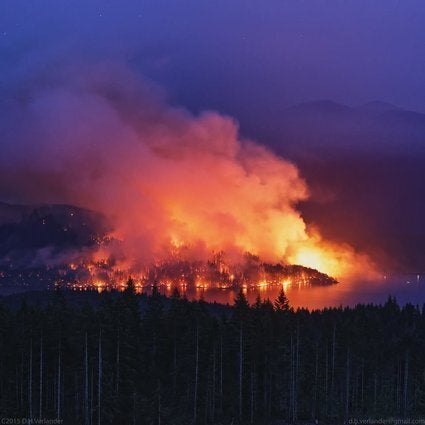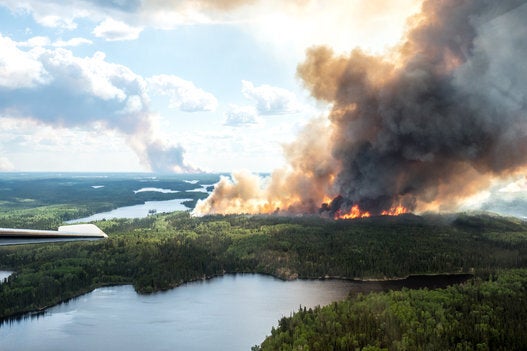 Saskatchewan Wildfires, July 2015