Mary Tyler Moore, one of TV's greatest comedians and real-life feminist icon has died at 80.
The Brooklyn-born actress' rise in fame was catalyzed by the popularity of her namesake '70s sitcom. Moore broke the mold set for female characters at the time, starring as a 30-year-old single woman who put her newsroom career first.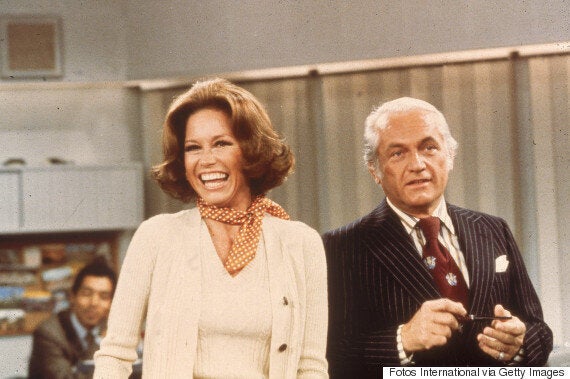 Aside from the trailblazing premise of all seven seasons of "The Mary Tyler Moore Show," it's perhaps the opening that continues to be best remembered by fans.
That scene, with Moore making her way through downtown Minneapolis in a black trench and blue beret. With a wide smile on her face, she twirls and tosses her hat into the air.
It was freezing cold. It was in Minneapolis in January, I think, or February. And we didn't know what we were doing. We were just there to grab a lot of footage that shows a young woman's exuberance being in a new city, looking around, gazing at the sights. And I had in my hand a hat, a little beret that my aunt had given me for Christmas. And I had packed that along with whatever other warm things that I had, which weren't too many 'cause I was a Californian, to go to Minneapolis to do these film spots.
And, as in the key to any great scene: it's all in the details.
One playful detail is the puzzled face of Hazel Frederick, wearing a green coat, fur collar and scarf, watching Moore rip the beret off and toss it above her head. She happened to be shopping and walking by the set while the camera was rolling.
"A neighbor spied Frederick on the first episode of the show and word was spread among Frederick's family. Alerted by a daughter, Frederick finally saw her widely televised image on the third episode," read a 1999 obituary for Frederick.
The woman was more or less anonymous until she and Moore crossed paths at a book signing in 1996. There, the two met, and Frederick was brought on stage before an audience of 5,000 people.
Moore, harnessing her trademark charm and wit, introduced the 88-year-old as he "co-star."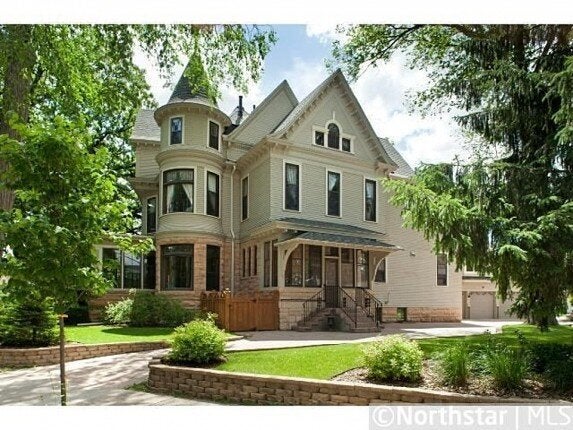 Mary Tyler Moore Home