Democratic Institutions Minister Maryam Monsef was largely left to grin and bear it in question period Tuesday thanks to the back-to-back comedy stylings of her two top critics.
"Mesmerizing disaster in slow motion," Cullen said.
Cullen charged that the just-launched online survey, which asks questions about democratic "values" and "preferences" that many have found simplistic or silly, has already turned into a "dumpster fire" on social media.
"So, I've got a question for the minister, inspired by her own survey, does she believe seats in Parliament should be allocated based on popular vote or based on the outcome of rock, paper, scissors?" Cullen asked, sparking an ovation from his caucus and some Tories. Liberals sat stone-faced.
"Does she believe seats in Parliament should be allocated based on popular vote or based on the outcome of rock, paper, scissors?"

— NDP MP Nathan Cullen
Monsef said she was pleased Canadians are engaging with the website, MyDemocracy.ca.
"Here's what Cliff, the CEO of this Canadian company who created MyDemocracy, had to say…" she began.
Monsef was drowned out by guffaws and sarcastic applause from the opposition benches. NDP Leader Thomas Mulcair incredulously threw his arms in the air.
After House Speaker Geoff Regan told everyone to calm down, Monsef tried again.
"I think we can all agree that we are proud of Canadian scientists," she said, adding that "prominent scholars" served on the advisory board that helped craft the survey.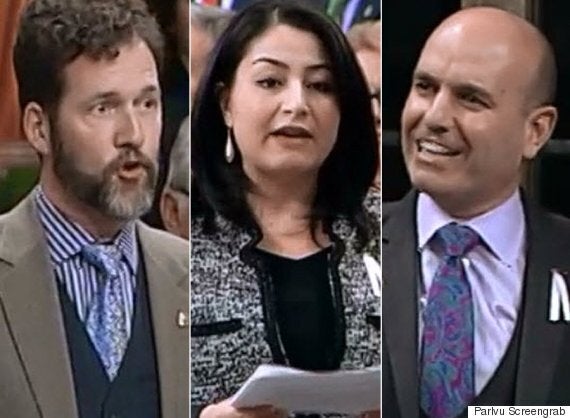 Things didn't get any easier when Reid rose from his seat. He highlighted how Prime Minister Justin Trudeau called the survey a "fun little questionnaire" in an editorial board with the Toronto Star last week.
"Well, he was so right," Reid deadpanned.
The Tory MP joke that, based on responses, the website groups you "as a guardian, a challenger, a cooperator, a fossil or a snowflake."
"I found out I'm a unicorn," he said. "The shared values of unicorns include rainbows, sparkles, and ranked ballots."
Accio 'Harry Potter' reference
Tories and New Democrats have long claimed the Liberals only promised electoral reform to usher in a ranked ballot system, which the prime minister has said in the past he prefers.
The report from the all-party electoral reform committee presented last week called for a proportional system and a referendum to gauge support from Canadians.
Reid asked which academics told Liberals to base their survey on the "Sorting Hat at Hogwarts" — a reference to a magic hat in the "Harry Potter" series that decides to which of the school's four houses the students belong.
That joke sparked sustained applause — at least on one side of the House of Commons.
'Stop calling me Shirley'
Monsef teased that Reid must have been on the wrong website and said the point of the initiative is to reach out to Canadians not engaged in electoral reform.
"Surely we can all agree that it's a good idea to hear from more people," she said.
"Stop calling me Shirley," Regan interjected.
"Don't blame me for going to the wrong website, Mr. Speaker, they only registered MyDemocracy.ca with GoDaddy on Oct. 24," Reid said. "Check that out. It's true."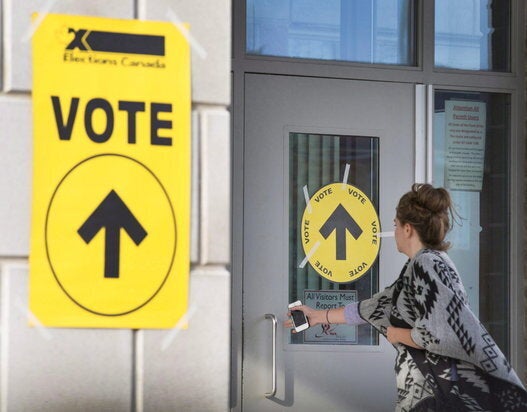 Voting Around The World